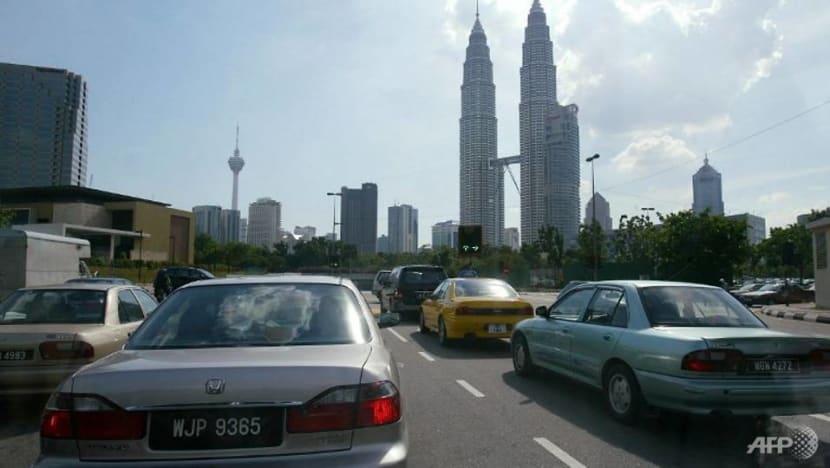 KUALA LUMPUR: Drivers for ride-hailing services such as Grab in Malaysia will be required to register for a Public Service Vehicle (PSV) licence - similar to taxi drivers - from January next year.
Transport Minister Anthony Loke said on Monday (Nov 26) that drivers will be given until Jul 12 to undergo the PSV course and obtain their licences.
"E-hailing regulations have been gazetted. Registration of drivers will be held from January to July 2019," said Loke to reporters at the Parliament lobby. 
"After Jul 12, 2019, we will start enforcing the new regulations as all e-hailing drivers must have PSV registration and licence," he said. 
Loke added that vehicles over three years old will be required to undergo inspection. 
Loke earlier had a meeting with cab operator Big Blue Taxi adviser, Shamsubahrin Ismail, at the Parliament building to discuss the issue.
Shamsubahrin was reported to have said that the company's taxi drivers will hold off their protest until Jan 1, after Loke gave his assurance that all e-hailing drivers would be required to obtain a PSV licence. 
Meanwhile, Loke advised e-hailing drivers not to wait to the last minute to register for their PSV licence. 
He also called for operators to register their e-hailing services, saying that registration has been open since July. He added that he was confident more companies would move to the e-hailing service as the market is much wider.
"It is open to any company. We do not want only one company to monopolise e-hailing service.
"If there are more players in the market, so it would give rise healthy competition and benefit consumers," he said.