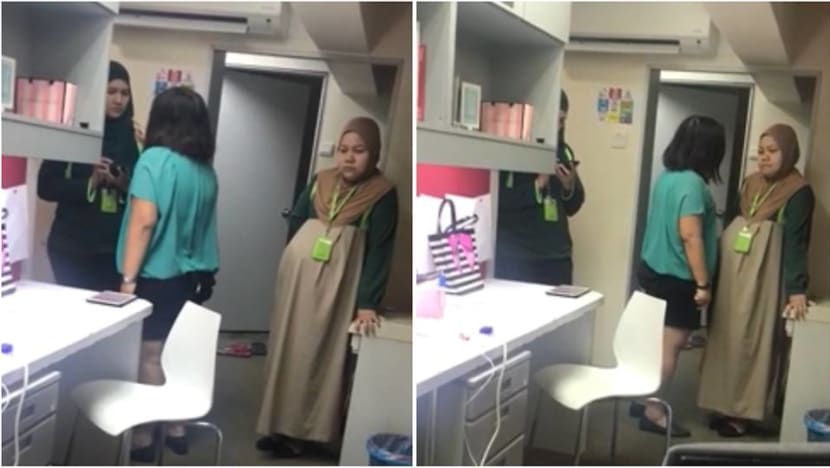 KUALA LUMPUR: Malaysia telco Maxis said on Saturday (Sep 29) that it has suspended an employee after a video emerged of her shouting at two co-workers, including one who was pregnant. 

The almost two-minute long video showed the woman screaming at two individuals, apparently for not performing the tasks given to them. 
According to the New Straits Times, the woman holds a managerial position. 

"You sit down here and send the SMS now," the woman screamed at one of her co-workers in the video. 

"Look at me, you want to get fired? Why can't you do when I ask you to do?" 
She then turned to the other staff, who was pregnant, and shouted: "Look at me ... what are you good at?" 

She was seen pointing her finger at her two co-workers' faces as she was shouting at them. 
The video, which was posted on the Facebook page Malaysia News Station, had more than 112,000 views, 1,000 comments and 1,700 shares by Monday morning. 
In a statement, Maxis said that it is aware of the video.

"We regret this incident which is currently under investigation. Meanwhile the employee in question has been suspended indefinitely," said Maxis. 
"This incident is not reflective of the values that we uphold, which is creating a passionate positive and collaborative workspace for all our employees. We have reached out to the affected employees and expressed our regret over the incident."