Selangor temple riots, planned Malay rights rally could undermine unity: Analysts
The police and Kuala Lumpur's city council have given the green light for the Malay rights rally, which will be held along Jalan Raja opposite Merdeka Square on Saturday.
KUALA LUMPUR: Seven months after Malaysia's new government came to power, race and religious sentiments have again moved into the foreground, stoked by vested interests that could potentially threaten national unity, warned analysts.
Pakatan Harapan (PH) which ousted the Barisan Nasional in May, saw the stunning return of Dr Mahathir Mohamad, 93, as the country's prime minister for the second time.
There were hopes that racial politics would take a back seat, while Putrajaya focused on rejuvenating the economy.
However, there are signs that Malaysia's transition from a long-ruling regime to a new government within the context of a freer environment could have given space for sectarian provocation to rear its ugly head. This echoes Indonesia around 1998 where sectarian divisions erupted following the fall of the 32-year rule of the late president Suharto.
RACE AND RELIGION REMAIN HIGHLY SENSITIVE
"The (Hindu) temple riot, the anti-ICERD (International Convention on the Elimination of All Forms of Racial Discrimination) demonstration which is going to take place, proves that ethnic and religious issues are very sensitive in Malaysia," says Associate Professor Awang Azman Awang Pawi, who specialises in Malay socio-cultural studies at University Malaya (UM).
Last Monday (Nov 26), the planned relocation of a Hindu temple on the outskirts of Kuala Lumpur triggered a two-day riot when 50 Malay men trespassed into the temple in the early hours of the morning, leading to cars being torched and people injured in the ensuing fight.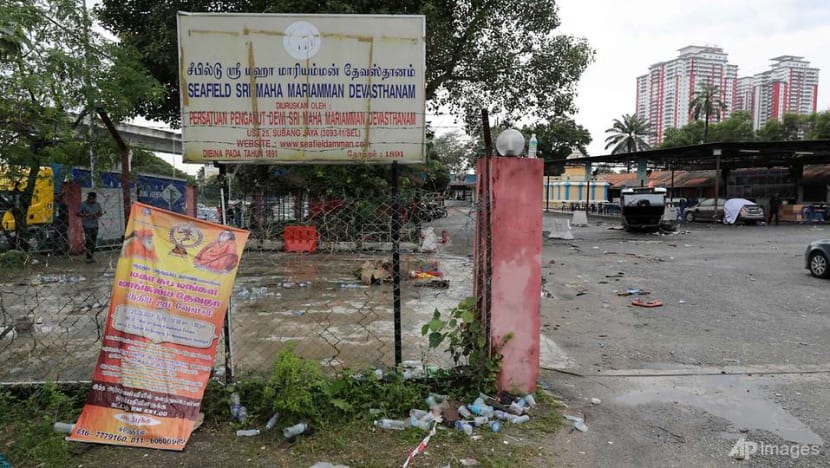 "It is like a time bomb that could suddenly explode," said Assoc Prof Awang.
"When it comes to issues which involve one's own ethnicity, some people are quick to react without knowing all the facts or the real situation," he added.
Over the weekend, Defence Minister Mohamad Sabu accused supporters of the previous administration of playing up racial and religious sentiments, to divert people's attention from corruption issues.
"We (PH) have just taken over the administration … and there is no better way for them to rise immediately except through racial and religious issues," he was quoted as saying by The Star.
The minister said Malaysians should be aware of spillover effects of stoking such sentiments as experienced by some Muslim countries including Syria, Libya, Iraq, Somalia and Afghanistan.
The Sri Maha Mariamman temple, which some claim to be 147 years old while others allege it is only 44 years old, is sitting on land owned by private developer One City Development.
Home Affairs Minister Muhyiddin Yassin said police investigations revealed that lawyers for One City Development paid RM150,000 (US$36,000) to a group of men to encroach, take over and secure the Sri Maha Mariamman temple, a charge which the company denies.
Dr Mahathir stressed that the fracas was not "racial" but a criminal issue. He warned that perpetrators and whoever was the "puppet master" behind the incident would be punished.
To date, a total of 68 people have been arrested in connection with the disturbance.
An adviser to Dr Mahathir told Channel NewsAsia that the Hindu temple land issue and ICERD have both been politicised.
"Some people have no qualms politicising the temple and ICERD for the sake of their survival," Mr Kadir Jasin, media adviser to the prime minister, told Channel NewsAsia.
"These group of people are taking advantage of the freedom under the new government. It is also a challenge to the government," he noted.
The government has warned against spreading fake news and inciting hatred, and had called on the public to check the veracity of news.
SOCIAL MEDIA A FERTILE GROUND FOR FAKE NEWS
Last Friday, two families, who each lost a son in a traffic accident on the same day as the riot, lodged police reports against netizens who spread news that the two teenagers were killed in the Hindu temple riot.
One of the fathers, Mr Sirajuddin Ab Samad, expressed anger that his deceased son's photo and that of his neighbour's son were uploaded onto social media, which has since been shared by thousands, reported New Straits Times.
The father reportedly said such "lies" could disturb public peace to the point where quarrels erupt amongst different groups.
On the same day, police arrested controversial United Malays National Organisation (UMNO) Youth member Wan Muhammad Azri Wan Deris, known by his moniker Papagomo, for alleged racial incitement.
Papagomo had uploaded a video on his Facebook account where he labelled ethnic Indians as "squatters" and called for ethnic minorities to be stripped of their voting rights, reported Malay Mail.
ANTI-ICERD RALLY THIS WEEKEND A WORRY
In September, Dr Mahathir announced that the government would ratify ICERD. His announcement triggered a storm of protests from the opposition parties of UMNO and Parti Islam Se-Malaysia (PAS).
Both parties denounced the ICERD as a threat to Malay rights and the position of Islam in the country. They vowed to hold a huge rally this Saturday.
The police and Kuala Lumpur's city council have given green light for the rally, which will be held along Jalan Raja opposite Merdeka Square.
Following the backlash, Dr Mahathir backed down and the government said it would no longer ratify ICERD.
Despite Dr Mahathir cancelling the ratification of ICERD, UMNO and PAS are adamant with proceeding with the rally where they expect "thousands" to take to the streets.
PAS has instructed its leaders and members throughout the country to attend the rally in a letter sent out by secretary-general Takiyuddin Hassan dated Dec 1.
"All leaders and members of PAS … are directed and called upon to attend the rally as well as inviting the maximum number of PAS supporters to show our spirit of solidarity on this issue," said the letter.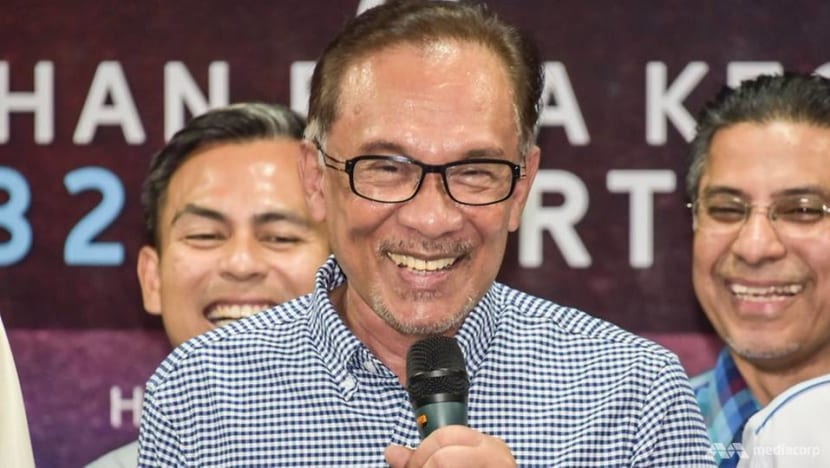 Prime minister-in-waiting Anwar Ibrahim said it was "illogical" for UMNO and PAS to proceed with the anti-ICERD rally when the Cabinet has already rejected it.
"I ask for the UMNO and PAS leadership to be smart as we cannot deny that there is some racial tension now. I see it as illogical (to carry on with the gathering) and I hope they won't carry on with it," he said during the weekend.
Professor Mohd Azizuddin Mohd Sani said the anti-ICERD rally was more of a concern as compared to the Hindu temple fracas.
"Yes, especially with regard to the issues of ICERD which were exploited by the opposition parties particularly PAS and UMNO. I am more worried about the ICERD case rather than the temple (riot)," said Prof Azizuddin, a political lecturer at the Universiti Utara Malaysia (UUM).
"However, I am not too worried this will escalate into a big racial tension because Malaysia is dominated by the middle class," said Prof Azizuddin.
Prof Syed Farid Alatas of National University of Singapore's (NUS) Department of Sociology said the majority of Malaysians are "quite level-headed".
"The ultra-Malay groups are trying to stir up racial issues to show up the new government, to prove that Pakatan Harapan cannot handle racial tension," said Prof Alatas.
"This ploy doesn't seem to work as they tried to do something similar before the (May 9 general) elections but people still voted for more multi-racial parties," he added.
For instance, they labelled Dr Mahathir an ultra-Malay turned ultra-DAP (Democratic Action Party).
NEED FOR LAW AGAINST HATE SPEECH?
Analysts called for the introduction of a law against hate speech to prevent racial tension.
"The government has to be cautious. They really need to enforce the relevant laws or perhaps introduce a new law such as a law against hate speech in order to prevent racial tension from happening in Malaysia ... put more efforts on unity and dialogue programs among multiracial Malaysia," said Prof Azizuddin of UUM.
They also appealed to the public not to simply believe rumours that are flying around.
"Do not be dragged into acts of stupidity, violence, for things that you are not sure about," said Mr Kadir, the prime minister's media advisor.
Prof Azizuddin agreed.
"The public should not listen to any rumour. Please double check on any issue. Be responsible in any of your action. Put national unity as one of the most important values to be practised in Malaysia."