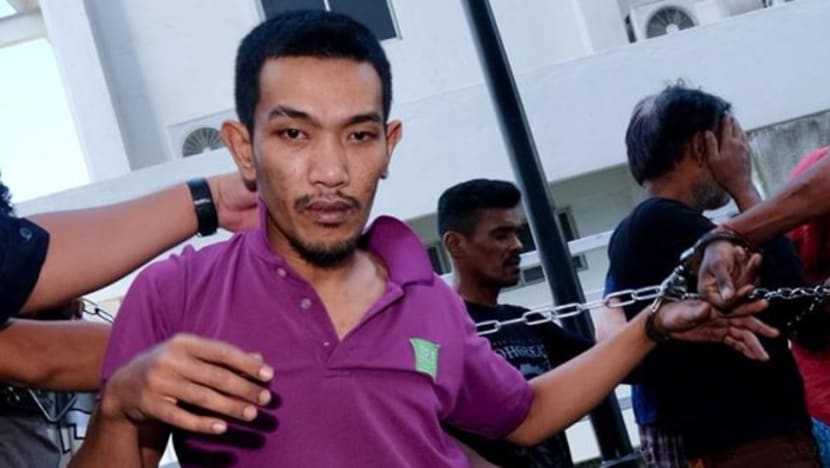 KAJANG, Selangor: A 36-year-old man was charged on Friday (Nov 23) with murder over the death of an 11-month-old baby.

Baby Zara died two weeks ago after she was allegedly raped, in a case that has sparked outrage in Malaysia.

Hazmi Majid nodded when the charge was read to him before magistrate Fadzilatul Isma Ahmad Refngah. No plea was recorded from the accused.

The man is alleged to have caused the baby's death after physically and sexually abusing her. The offence was allegedly committed at a unit in Sri Cempaka Apartment in Bandar Baru Bangi, between 10.30am and 1.30pm on Nov 7.

The charge under Section 302 of the Penal Code carries the mandatory death sentence.

The accused is expected to be charged again in the Sessions Court next week under Section 377CA of the Penal Code on two counts of inserting an object into the baby's private parts and anus.

His wife, who was Zara's babysitter, was released on bond and will be a prosecution witness in the case.

Media reports said the baby died after two days of being in critical condition at Serdang Hospital in Selangor.

The victim's mother was earlier informed that the baby was sent to hospital by the couple who claimed that the child had choked on a piece of apple.

However, further medical examination of the baby found that she had tears on her hymen and anus, and the post-mortem report stated the cause of death as blunt force trauma to the head and skull.

The babysitter and her husband were then arrested to facilitate the investigation into the case.