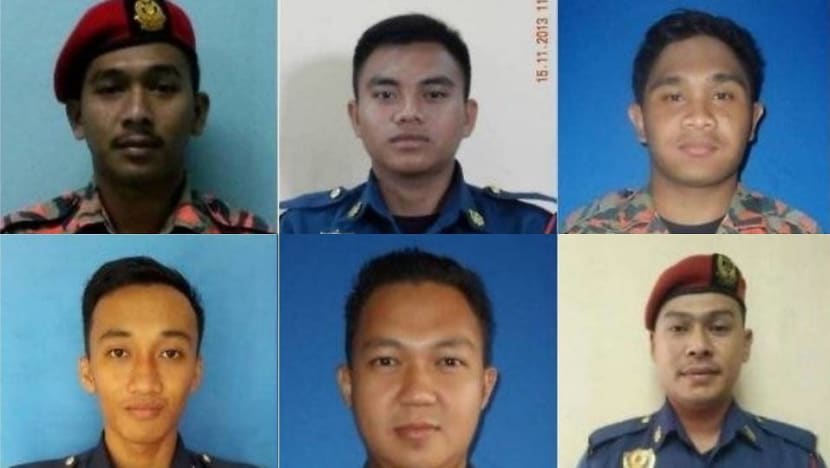 SHAH ALAM, Selangor: The six fire and rescue personnel who drowned while searching for a missing teenager in a mining pond on Wednesday (Oct 3) had complied with the stipulated standard operating procedures (SOP), an official said on Thursday.
Although it was dark at the time of the rescue mission, the search and rescue mission was not called off as the water was not deep, the official said.
"Checks by the department found that they had complied with the necessary SOP and strategy," Fire and Rescue Department (FRD) director-general Mohammad Hamdan Wahid told reporters after the funeral prayers for the six firefighters.
"If it was a planned task, we could call it off, but the task involved a search for a human. (In such a situation) if the condition allows, we carry on, even at night," he added.
Mohammad Hamdan said the department would review the SOP, with a view to improving it, to prevent a similar incident.
He said preliminary investigations at the scene found that the pond was not suitable for recreational activities.
"There is a waterfall and at the foot of the waterfall was where the search and rescue mission was conducted. When they (fire and rescue personnel) went towards the waterfall, the undercurrent was strong and there are also rocks placed there as water breakers.
"We believe they must have stepped on the rocks and because of the strong undercurrent, one of them could have slipped and the others were pulled by him as they were in a human chain.
"They were in the water for about 10 minutes and cardiopulmonary resuscitation (CPR) was given to them when they were brought up to the surface, but they could not be saved," he added.
He said further investigations would be carried out.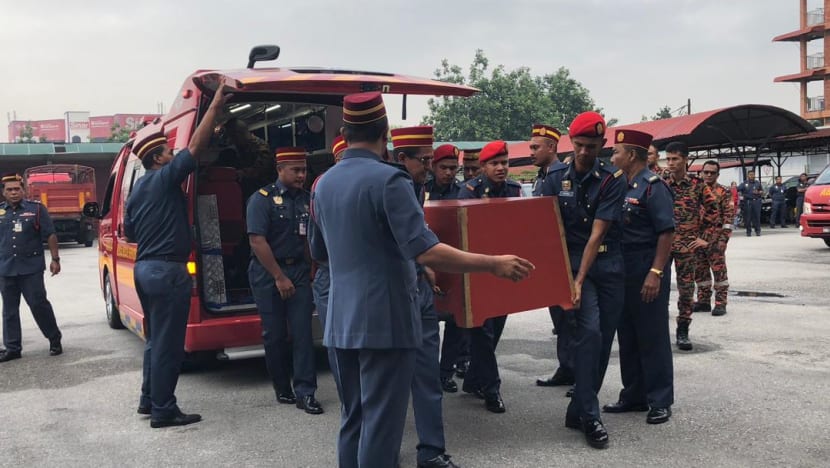 The six men included Mohd Fatah Hashim, 34; Izatul Akma Wan Ibrahim, 32; Mazlan Omarbaki, 25; and Yahya Ali, 24, who were from the Port Klang Fire and Rescue Station.
The remaining two, Adnan Othman, 33, and Muhammad Hifdzul Malik Shaari, 25, were from the Shah Alam Fire and Rescue Station.