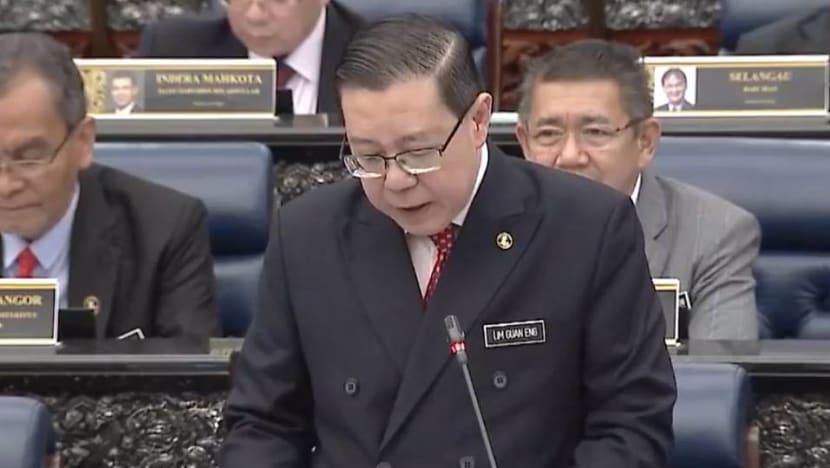 KUALA LUMPUR: Malaysia announced an expanded budget for 2019 and forecast a wider fiscal deficit as Prime Minister Mahathir Mohamad's new administration tussles with shrinking revenue and a large debt left by the previous administration.
The Mahathir government's first budget since coming to power in a stunning election victory in May also included plans for widespread public spending cuts, sales of non-strategic assets and a one-off dividend of RM30 billion (US$7.2 billion) by state energy firm Petronas to help boost revenue.

Analysts had widely predicted cuts to public spending, especially after Mahathir in October announced plans to reduce development spending and blamed the previous administration of Najib Razak for saddling the country with debt of more than RM1 trillion.
Revenue collection had also taken a hit after the new government scrapped a 6 per cent consumption tax and reintroduced fuel subsidies earlier this year.
Tabling the 2019 budget in parliament, Finance Minister Lim Guan Eng said total revenue is projected to rise to RM261.8 billion next year, up from RM236.5 billion from 2018, thanks largely to the Petronas dividend.
Lim was jeered by some members of parliament at the start of his speech when he described the previous government as kleptocratic.
"On this historic day, I will be delivering the budget for 2019, which is the first budget under the Pakatan Harapan government.

"I would also like to convey my appreciation to all Malaysian citizens who have shown bravery and patriotism for the country by saving it from a global kleptocracy government and replacing the administration with a government that is clean and democratic," Lim said.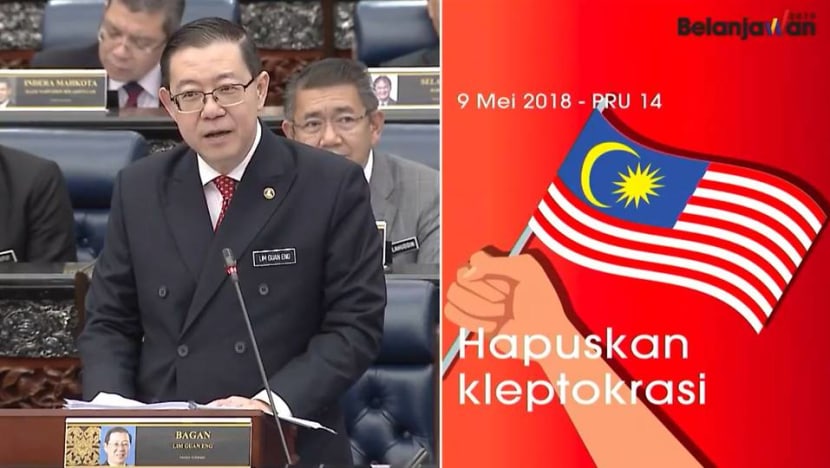 Government expenditure in 2019 has been budgeted at RM314.6 billion, up 8.3 per cent from this year's revised budget of RM290.4 billion, according to a fiscal outlook report released alongside the budget.
The government is resetting "its fiscal consolidation path starting from 2019 to account for narrow revenue base, additional provision for off-budget items and tax refunds", it said in the report.
It abandoned an earlier target of 2.8 per cent of GDP for this year's fiscal deficit, saying it will widen to 3.7 per cent.
"For the next three years, the government will abide by fiscal consolidation target from 3.4 pct in 2019 to 3.0 in 2020 and 2.8 pct in 2021," Lim said in parliament.
He said the government will introduce a fiscal responsibility act in 2021 to avoid "uncontrolled spending and large debt".
To boost revenue, the government will leverage state assets, review existing tax systems and incentives offered to companies, Lim said. It is also reviewing several projects awarded by the previous administration of Najib Razak.
The minister also said the government has decided to settle outstanding tax refunds of around RM37 billion, much of which will be funded by the special dividend of RM30 billion from state energy firm Petronas.
The oil and gas company will also pay a regular annual dividend of RM24 billion, according to the fiscal report.

Lim also proposed the introduction of an excise duty on sweet drinks such as sodas and juices.
If approved, the tax of 40 sen per litre will take effect from Apr 1, 2019.
The tax will apply to sweetened drinks that contain more than 5g of sugar per 100ml as well as fruit and vegetable juices that contain more than 12g of sugar per 100ml. 
Additionally, a departure levy was proposed for travellers flying out of Malaysia. If approved, it is expected to start on Jun 1, 2019.
The levy will cost RM20 per traveller departing for ASEAN (Association of Southeast Asian Nations) countries and RM40 each for those travelling to other countries. 
The government also plans to impose a tax on foreign-based online services such as software, music, video or digital advertisements from Jan 1, 2020. 
"This tax measure will create a level playing field between physical retailers and online retailers, especially online retailers from overseas," Lim said.

Source: Reuters/bernama/cna/na/zl(hm)