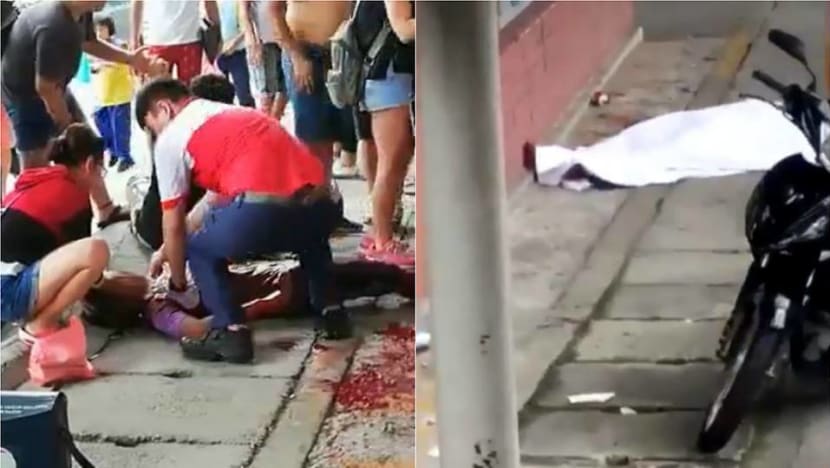 JOHOR BAHRU: A 21-year-old man was killed while a teenager suffered injuries in what was believed to be a fight between members of two secret societies at a school in Johor on Sunday (Nov 11). 

The school, Sekolah Jenis Kebangsaan Cina Kuo Kuong 1, was holding a charity sales carnival when the incident took place at 12.30pm, said Johor Bahru's north district police chief assistant commissioner Mohd Taib Ahmad. 

"The youth, (aged) 21, his friend, 15, and three others had entered the school when eight people confronted them and a fight broke out," said Mohd Taib. 
The man was stabbed in the chest while the teen was slashed on the left arm, he added. 

The group of five ran out of the school compound, but the 21-year-old then collapsed. 
The police arrived at the school and arrested 12 suspects who aged from 15 to 21 years old. 

There were no students involved in the fight, but one of the detained suspects was a former student of the school, Mohd Taib told Sinar Online. 
The dead man and the injured youth were taken to Sultanah Aminah Hospital.