MANILA: A man was shot and about 30 people taken hostage on Monday (Mar 2) by a "disgruntled" former security guard at a shopping mall in a Manila, where heavily armed police and negotiators were trying to end the standoff peacefully.
Workers and customers were evacuated from the V-Mall shopping centre in the Greenhills area of San Juan, Manila, after gunshots rang out and officers wielding assault rifles rushed to the scene.

A SWAT team was seen entering the four-storey mall, which has more than 100 outlets. Shoppers were evacuated and a security cordon established around it.

San Juan city mayor Francis Zamora said Archie Paray, a former security guard, was holding the hostages in an administrative office in the mall and had shot at least one person.
"He is carrying a pistol. He is shouting he has a grenade but we don't have any way to confirm that for sure," said Mr Zamora.
"There is already one (person) that was shot already a while ago and has been rushed to hospital," he said, adding that the victim was in stable condition. 
Authorities have begun negotiating with the gunman, who demanded to speak with other guards and the media. The ex-guard, the mayor said, was sacked by the company that provides security for the mall.
"He was trying initially to get the other guards to join him for some sort of coup d'etat against the mall management," he told news channel ANC.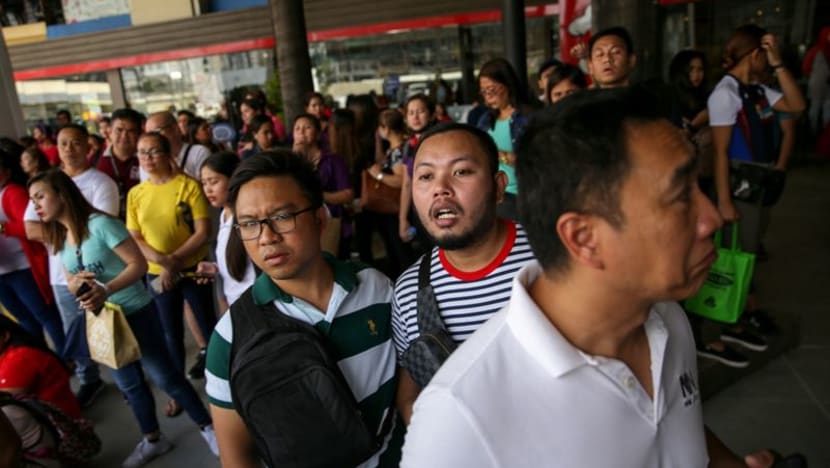 "We'll do our best to settle this issue peacefully," Zamora said, adding the hostage taker was upset over his treatment by his employer.
Five captives, including a pregnant woman, have been released as of 8pm, local news outlets reported.

Witness John Paul Buenavista told AFP he saw a wounded person - believed to be a guard at the mall - being put into a wheelchair and whisked away.
"We heard three gunshots. Then we saw people running, saying they saw someone getting shot," he said.
In a video posted on Twitter, members of the media were seen speaking to the hostage-taker on the phone and asking him to confirm how many hostages he was holding.
Paray did not confirm the number, but acceded to a request to show the situation of the hostages.
He panned his camera around the room to show that the hostages were alive.
He also gave assurances that the hostages will be released without harm, provided the authorities did not try to trick him.

"Just wait, they will come out alive," he said.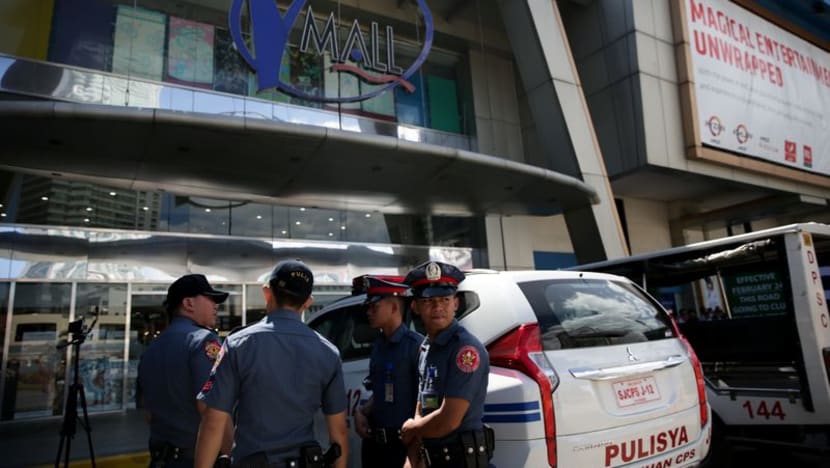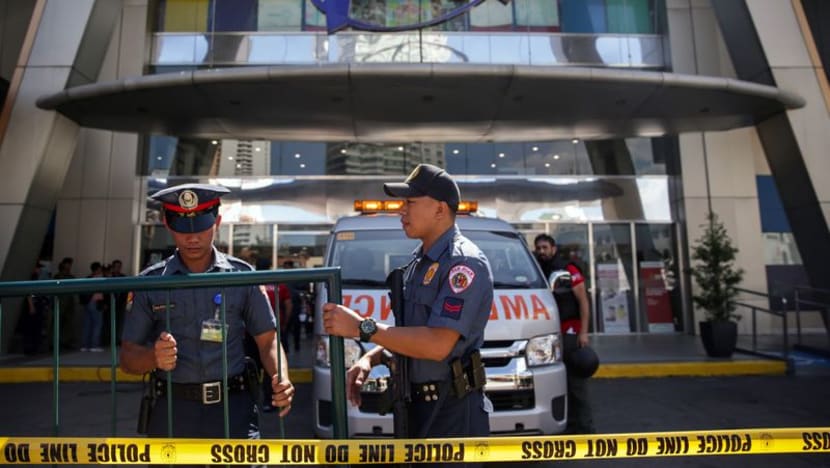 Among his demands was the opportunity to speak to former colleagues and to the media via video call. The negotiators agreed.

At a press conference held at about 6pm, five security officers for Greenhills Mall issued public apologies and resigned from their posts.
"For our shortcomings towards you, we apologise," they said.
When asked what Paray was disgruntled about, one of them said it was "operational issues".
"Maybe he did not like the rotations we implemented," the officer said.

Anna Alberto, whose daughter Pauline works in the office, said she was concerned about her safety.
"She is there in the office. We cannot contact her so I am worried," she said.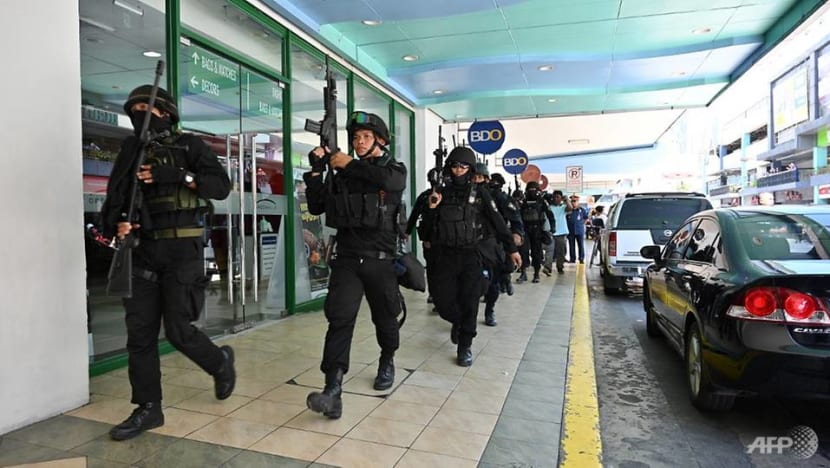 According to an ABS-CBN photographer at the scene, police officers and passers-by were huddled at the mall's entrance.
Doors to the mall were sealed off as authorities started evacuating the building, the photographer added.
Social media users also reported that the mall was locked down and urged people to stay away from the area. One video showed people running out of the shopping centre.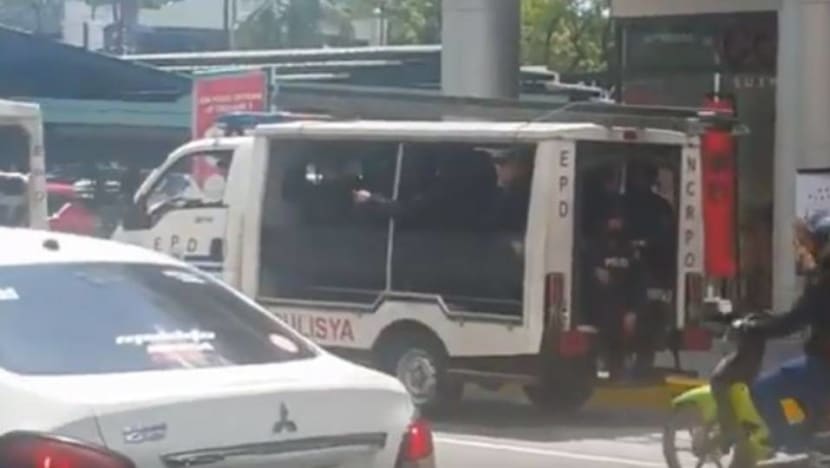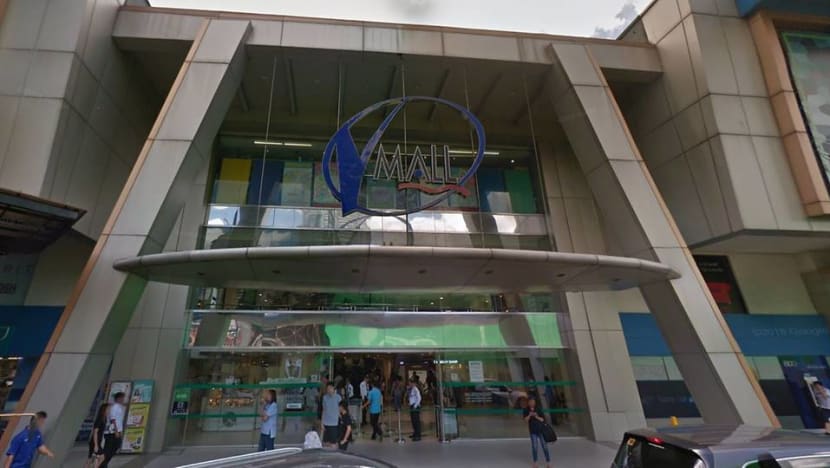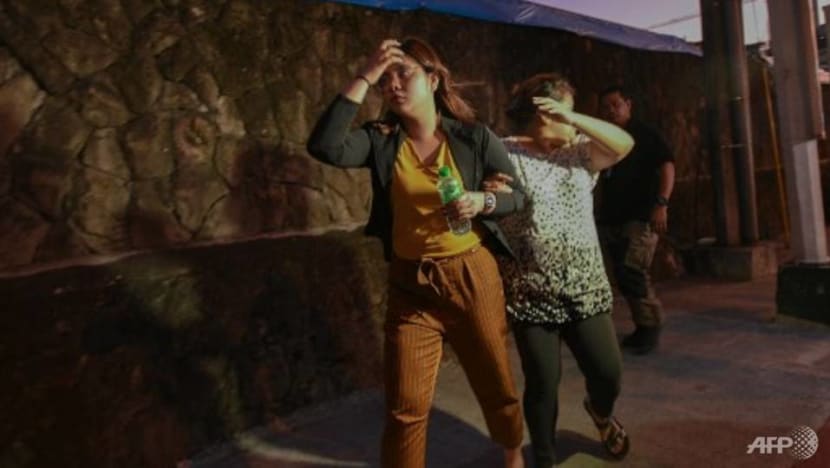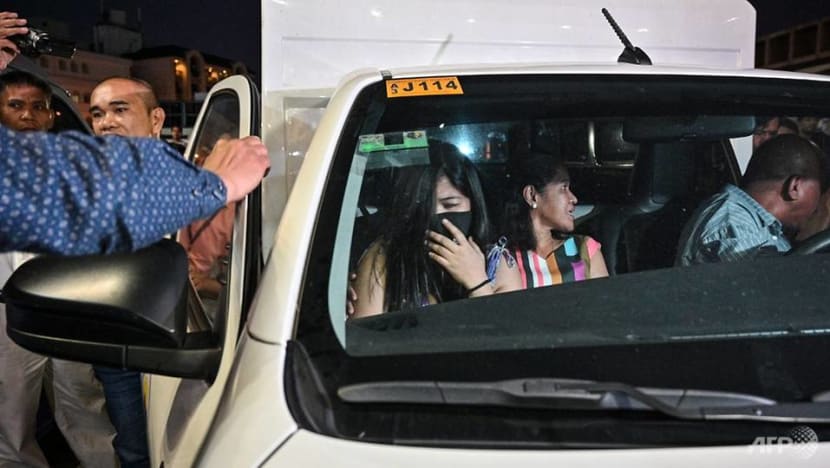 Manila was the site of a high-profile 2010 hostage taking that ended in the deaths of eight tourists from Hong Kong.
That day-long ordeal started when an ex-police officer, armed with an M-16 assault rifle, hijacked a bus near Rizal Park, a popular tourist destination just a few blocks from police headquarters, in a desperate bid to get his job back.
Negotiations broke down after nightfall when the ex-officer began shooting passengers, prompting commandos to lob tear gas inside the bus before storming it and firing dozens of bullets into the vehicle.
Additional reporting by Gabrielle Andres
Source: AGENCIES/aa/zl(mi/aj)