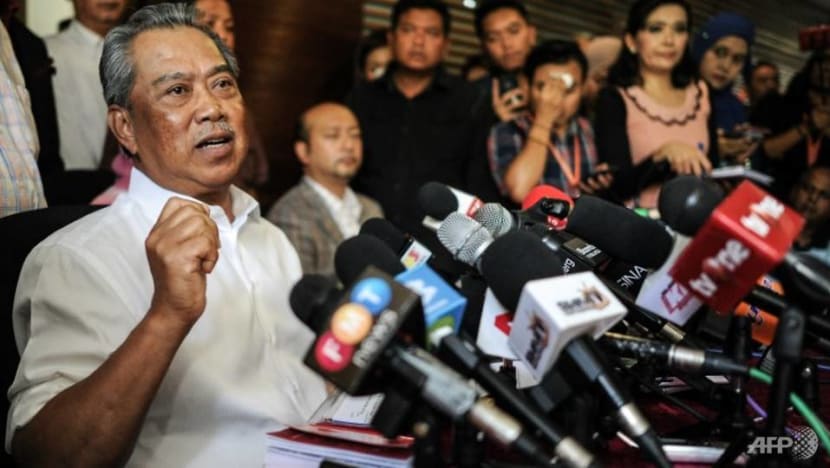 KUALA LUMPUR: Malaysia's Home Minister Muhyiddin Yassin on Saturday (Dec 1) warned Malay right-wing movement Perkasa not to incite racial tension and to obey the law at their Himpunan Jihad Perkasa rally this weekend. 

"I would like to remind the organisers and participants to assemble peacefully and comply with the law at any time," said Muhyiddin in a Facebook post. 
"Avoid doing anything that may disturb public order or issuing any statement that may cause racial tension," he added.  

The event on Sunday is scheduled to take place in Jalan Raja Alang, Kampung Baru in conjunction with the group's ninth annual general meeting. 
Muhyiddin said that police will be monitoring to ensure the event is "peaceful and (that) national law is being followed". 
The home minister's remarks comes days after violence broke out near a Hindu temple in Subang Jaya, which seriously injured a firefighter. 
A total of 30 people have been arrested in connection with the riots. 
"Our country has just been through the Sri Maha Mariamman Temple Seafield incident, which has caused anxiety in multi-racial Malaysia," said Muhyiddin. 
"It is therefore the responsibility of all parties not to take any action that may worsen the situation, which is currently under control." 
To ensure the rally proceeds peacefully and in accordance to the law, Muhyiddin said police will be monitoring it closely and will not hesitate to act against anyone who tries to stir up trouble.
He further reminded that everyone is responsible for preserving harmony and should not resort to any action that can jeopardise this.
"I believe Perkasa as a non-governmental organisation that has been around for a long time under responsible leaders, will certainly understand and uphold the rule of law, harmony, public order and peace of the nation," added Muhyiddin.

Source: CNA/bernama/ad(hs)