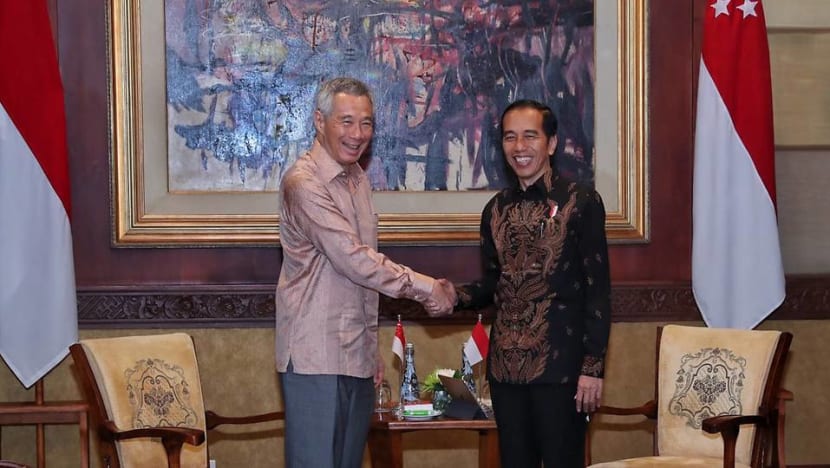 BALI: Singapore Prime Minister Lee Hsien Loong stressed on Thursday (Oct 11) that it was important for the Association of Southeast Asian Nations (ASEAN) to remain committed to multilateralism and integration.

Speaking at a joint press conference with Indonesian President Joko Widodo following the ASEAN Leaders' Gathering, Mr Lee said: "ASEAN remained steadfast in upholding the open and rules-based international trading system which have underpinned the region's economic growth over the past decades."

In pursuing this goal, Mr Lee said Singapore has made sustainable development a key theme for its ASEAN chairmanship this year.

"As a regional grouping of diverse economies, ASEAN will face multiple challenges related to sustainable development ranging from economic restructuring and accelerating urbanisation, to an ageing population," said Mr Lee. 

"As we pursue economic integration, (it is) important that ASEAN also aligns our objectives with the sustainable development goals, so that economic growth will bring tangible improvements to the lives of our citizens," he added. 

On its part, Mr Lee said Singapore will upgrade its three centres for the Initiative for ASEAN Integration in Vietnam, Cambodia and Laos to become Singapore Cooperation Centres. 

"The upgraded centres will offer an expanded range of technical assistance and strengthen ASEAN's capacity building and human resource development," he said. 

NARROWING THE DEVELOPMENT GAP
Singapore has also set up a new office, Infrastructure Asia, to support implementation and financing of infrastructure projects, he added. 

Mr Lee expressed hope that these moves will spur economic growth and narrow the development gap in ASEAN. 

Meanwhile, President Widodo spoke positively of the regional bloc's achievements in meeting its sustainable development goals (SDG).

"Amid various economic challenges, the economic growth of ASEAN countries overall is higher than the average economic growth of world nations. ASEAN's SDG achievements are commendable - poverty has fallen 65 per cent in 15 years," said Mr Widodo.

He added that following the gathering on Thursday evening, ASEAN leaders agreed on the importance of reducing inequality and the development gap in each of the Southeast Asian countries. 

"The step is important to ensure that no one is left behind," said President Widodo.

In his closing comments, Mr Lee reiterated that sustainable development was a collective goal for ASEAN countries. 

"No single model works for all countries, but we have much to learn from each other's experience and we can do a great deal together," he said.