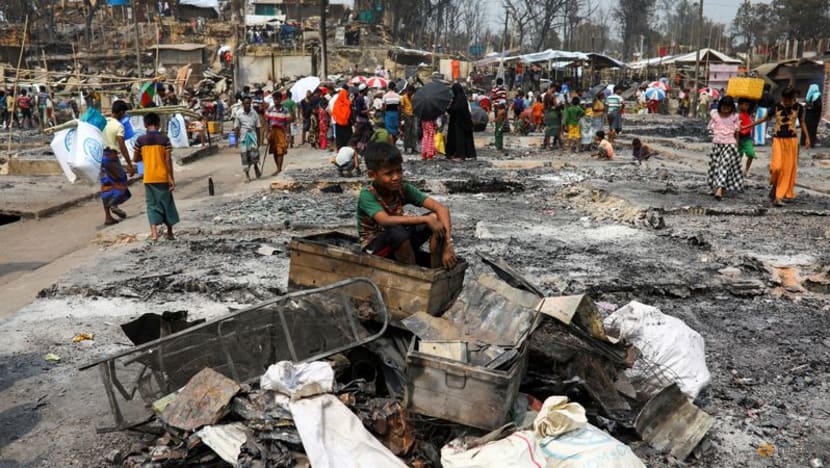 DHAKA: A Myanmar delegation is visiting Rohingya refugee camps in Bangladesh this week to verify a few hundred potential returnees for a pilot repatriation project, though a Bangladeshi official said it was unclear when they would be going home.
Nearly 1 million Rohingya Muslim refugees are living in camps in the border district of Cox's Bazar in Bangladesh, most having fled a military-led crackdown in Myanmar in 2017.
Bangladesh's Refugee Relief and Repatriation Commissioner in Cox's Bazar, Mohammed Mizanur Rahman, told Reuters there was a list of 1,140 Rohingya who are to be repatriated through the pilot project, of which 711 have had their cases cleared.
The remaining 429 on the list, including some new born babies, were still being processed.
"We're ready" to send them back, Rahman said, but added he did not know when that could begin.
China's ambassador to Bangladesh Yao Wen hoped that the first batch of displaced Rohingya would be repatriated to Myanmar soon while China continued its role as mediator, the official Bangladesh Sangbad Sangstha news agency reported.
Hitherto, Myanmar's military junta, which took power in a coup two years ago, has shown little inclination to take back any Rohingya.
Crammed with tens of thousands of huts made of bamboo and thin plastic sheets, living conditions in the camps are dangerous.
Two years ago, a massive blaze killed at least 15 refugees and destroyed more than 10,000 homes, and earlier this month another fire left 12,000 people without shelter.
Aside from longstanding problems like the lack of employment and educational opportunities, the camps also suffer from surging crime.
Desperate to find somewhere better, many Rohingya have risked their lives making the hazardous sea voyage from Bangladesh to countries such as Malaysia and Indonesia.
According to estimates from the United Nations at least 348 Rohingya are thought to have died at sea last year.