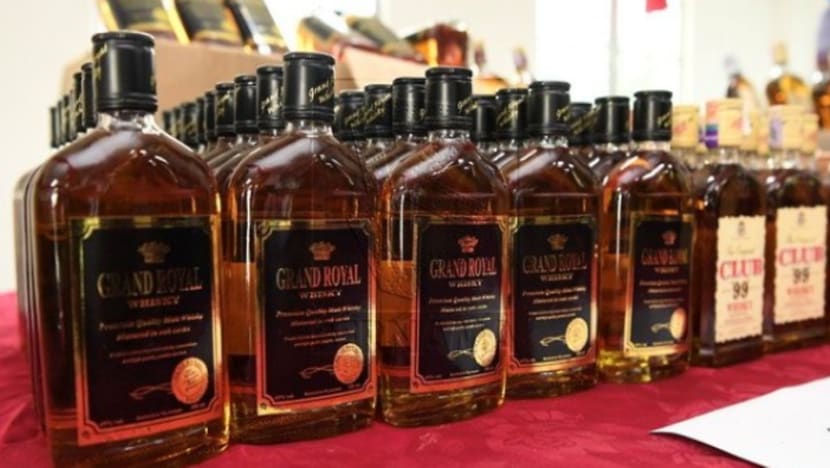 KUALA LUMPUR: Toxic alcohol poisoning deaths in Malaysia rose to 40 on Thursday (Sep 27) with Negeri Sembilan becoming the latest state to record a fatality.               
The deceased include Bangladeshis, Indians, Myanmar people, Nepalese and Malaysians.
"Up to 12 pm today, the Health Ministry received 95 notifications of cases of toxic alcohol poisoning from its health facilities with Selangor recording 63 cases. Negeri Sembilan increased by three cases, Kuala Lumpur and Perak remained 17 and 12 cases respectively," health director-general Dr Noor Hisham Abdullah said in a statement.
He added that of patients receiving treatment at hospitals, eight have been found to be stable and were discharged.
Seventeen patients are still being treated at six hospitals around Selangor, Kuala Lumpur, Perak and Negeri Sembilan. Of the 17, seven are in critical condition.
"The Health Ministry will continue to monitor the situation and take preventative and control measures to address this incident," said Dr Noor Hisham.
On Tuesday, Deputy Health Minister Lee Boon Chye said methanol levels that were between 30 and 50 times higher than the permissible amount were found in toxic alcohol that caused the deaths of more than 30 foreigners last week. 
As the death toll continues to rise, The Malaysian Crime Prevention Foundation has called on the government to introduce a mandatory jail sentence for those who sell smuggled or adulterated alcohol.
Police said the several victims are believed to have consumed two brands of whiskey and a brand of beer bought from various shops. Local reports have identified the three brands as Mandalay Whiskey, King Fisher Beer and Grand Royal Whiskey.