Nepal aircraft that crashed had no thrust motion in engines before landing, says investigation panel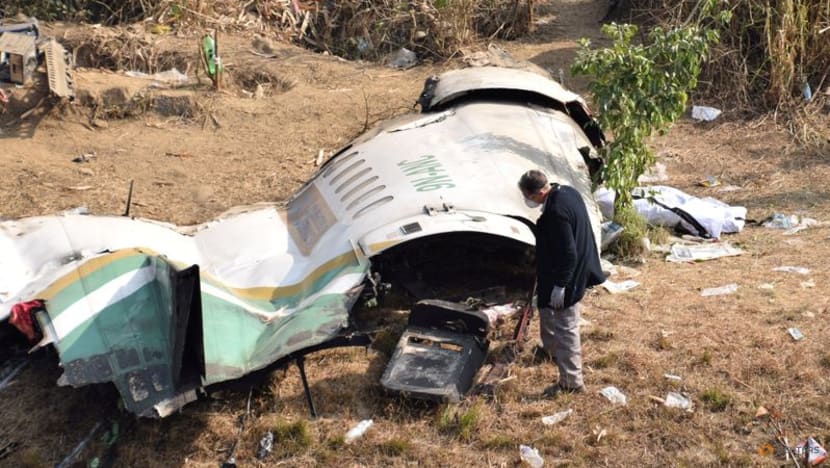 KATHMANDU: An aircraft that crashed in Nepal last month, killing more than 70 people on board, had no thrust motion in its engines in the final leg of its descent, a government-appointed panel investigating the accident said on Monday (Feb 6).
The plane crashed just before landing in the tourist city of Pokhra on Jan 15, in one of Nepal's worst airplane accidents in 30 years.
There were 72 passengers on the twin-engine ATR 72 aircraft operated by Nepal's Yeti Airlines, including two infants, four crew members and 10 foreign nationals. Rescuers recovered 71 bodies, with one unaccounted person presumed to be dead.
Analysis of the cockpit voice recorder and flight data recorder showed the propellers of both engines went into "feather in the base leg of descending", the panel said in a statement.
Aviation expert K B Limbu said propellers going into feather meant there was "no thrust" in the engine, or that it did not produce any power. 
Singapore's Ministry of Transport (MOT) is helping Nepalese authorities to retrieve and process the data readout from the flight recorders.
This was at the request of the investigation authority in Nepal, a ministry spokesman said in a statement on Jan 26, adding that all investigation-related information will be handled by the Nepalese investigation authority.