SEREMBAN: Malaysian police should accept an offer by French authorities to help investigate the death of an Irish girl whose naked body was found near a jungle stream, the family's lawyer said on Wednesday (Aug 14). 
The body of Nora Anne Quoirin, 15, was found on Tuesday, 10 days after she went missing from a rainforest resort in Seremban, about 70km south of Kuala Lumpur.
Autopsy results had been expected on Wednesday, but police said in an update that findings of the postmortem will be announced on Thursday instead.
The postmortem started at 11.45am, and had not been completed as of 9pm. A team of pathologists performing the autopsy were seen leaving the Hospital Tuanku Jaafar at 9.25pm.
When approached by reporters, the doctors declined to comment on the postmortem.
"The family expects the police to do a thorough investigation into the incident, including criminal angles," their lawyer, Sankara N Nair, told Reuters, clarifying an earlier comment that the family "won't press for anything" did not mean they opposed a full inquiry.
He urged Malaysian police to accept an offer by French Foreign Minister Jean-Yves Le Drian to help investigate the circumstances of the death.
"It's a very good proposal," he said. "I hope police will accept the assistance."
Nair did not elaborate.
Nora's mother is from Belfast while her father is French. The family is still at the resort, Nair said.
"They won't press for anything because in this country, even in most countries, it has to be done by the police rather than you pressing for anything," Nair had told Reuters earlier.
"They have to go on evidence. The family is totally distraught. Totally overwhelmed."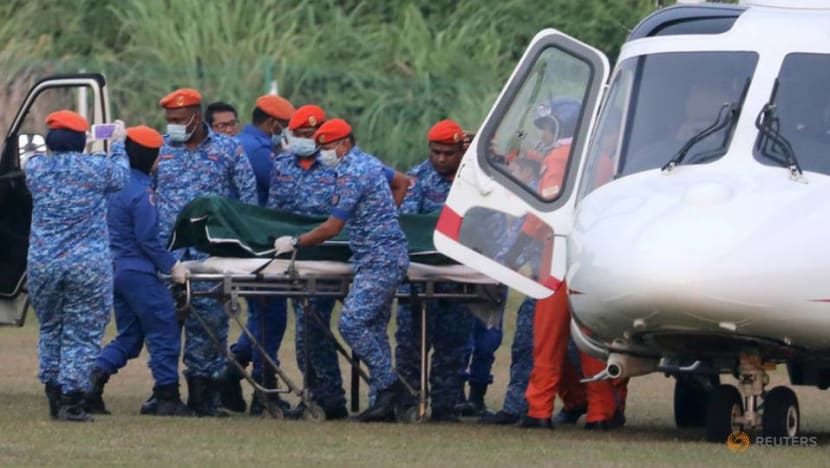 Nora went missing from the Dusun Resort, not far from Kuala Lumpur, on Aug 4, a day after checking in for a holiday with her London-based family.
Her family believed the teen, who had learning difficulties, had been abducted but police classified her disappearance as a missing person case.
Her body had to be airlifted by helicopter out of the ravine - about 2.5km from the resort - after which it was transported to a hospital and identified by her relatives.
Her family said the schoolgirl was "at the heart of our family", in a statement released by the Lucie Blackman Trust, a UK charity that supports relatives of British people missing overseas.
"She is the truest, most precious girl and we love her infinitely. The cruelty of her being taken away is unbearable. Our hearts are broken.
"We will always love our Nora."
Malaysian Deputy Prime Minister Wan Azizah Wan Ismail on Wednesday expressed her sympathy and offered condolences to Nora's family. 
"I'm very sad about the death of Nora Anne and I convey my deepest condolences to her family," she tweeted. 
"I pray for their strength to go through this difficult period. We believe the police will do their utmost to unravel this tragic death."
"TRAUMATISED"
Nora's body was found unclothed but authorities have not said if there were any signs of injury.
Police are not ruling out criminal elements in the case, have questioned witnesses and are investigating witness accounts of a truck heard early on the morning the girl disappeared.
A group of volunteers who were part of the search and rescue team found the body after being tipped off by a member of the public.
It was discovered in the official search zone, in an area that the team had previously covered.
On Monday, the family had offered a RM50,000 (US$11,900) reward, donated by a Belfast business, for information that could lead to her return.
And at the weekend, her mother Meabh fought back tears as she made an emotional speech thanking the search team, with the girl's French father Sebastien by her side.
The 5ha resort where the teenager disappeared is next to a patch of thick jungle and in the foothills of a mountain range.
Her family had said it was extremely unlikely the reserved youngster would have wandered off on her own.
She had a condition known as holoprosencephaly, where the brain fails to develop normally, had limited verbal communication and could only write a few words.
She attended a school for young people with learning and communication difficulties.
Source: AGENCIES/ad/nc/ec