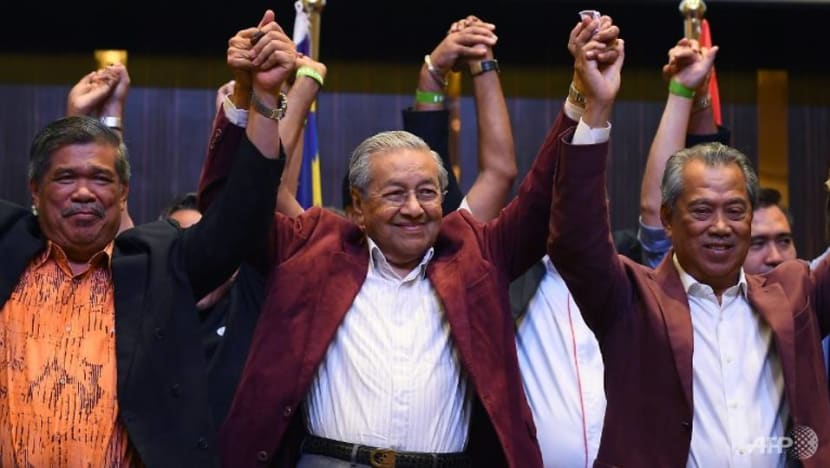 PUTRAJAYA: The Pakatan Harapan (PH) government needs to steer clear of corruption if it intends to win the next general election, Malaysian Prime Minister Mahathir Mohamad said on Sunday (Dec 9). 
Mahathir, who is the coalition's chairman, said all of PH's component parties, including its ally Parti Warisan Sabah, were elected in May's historic election because of their stand against corruption. 
The next general election must be called by September 2023. 
"Don't get involved in forbidden things, or take bribes from anyone because this is not allowed under the nation's laws," said Mahathir, who was speaking at a PH charity dinner in Putrajaya. 

"If we continue to remain clean and are seen as an administration that is not dirty, or polluted by greed, then we will continue to remain in power."
He added: "When the (next election) comes around, PH will no longer be led by me, we will still win if we are clean. But if we are dirty or corrupt, it will not matter who the leader is, we will be defeated."
Mahathir said the donations and bids from the charity dinner came with no strings attached. The dinner was held by the government because it did not want to collect money through corrupt means, he added. 

He said: "To those who have made donations tonight or bought tables, I am sorry to say there will be no special privileges for you. 
"If you want something from the government, the way is to compete through the tender process which is open to all.

"Anyone who offers bribes ... will have to face the law. As far as the PH government is concerned: Cash is not king."

Mahathir also added that he was confident people would see better days next year when the economy recovers.  Malaysia, he said had yet to enjoy the fruits of the recovery efforts being undertaken by the PH government. 

"There is no provision in the law to extend assistance, we (government) also do not have much money ... But we will help those who need help," he said as he urged finance minster Lim Guan Eng to be generous and help the poor with whatever money the government currently had.

AUCTION RAKES IN RM1.2 MILLION

The auction of six pictures of the PH government at the charity dinner raked in RM1.22 million (US$292,750).

A picture of the first press conference by PH leaders after Dr Mahathir was sworn in as the seventh prime minister following PH's victory in the 14th general election received the highest bid at RM500,000.

The picture, which was also signed by five other PH leaders, was bought by local bidder Gan Yu Chai after the bids were opened at a starting price of RM100,000.

In his speech, Mahathir said he never expected that the bids would run into the thousands of Ringgit.

"Therefore I want to quit my job. I just want to take pictures and sell," he joked.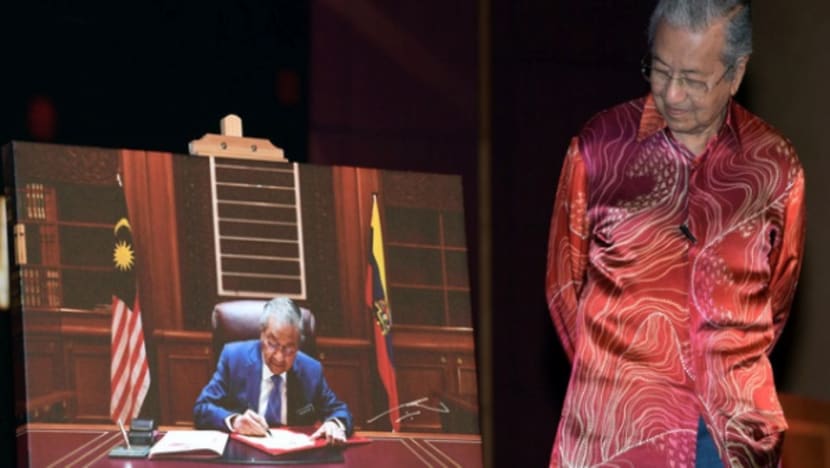 The picture that received the second highest bid was a shot of Mahathir during his first day as prime minister on May 23 at the Prime Minister's Office in Putrajaya.

The PH chairman's picture was auctioned off at RM350,000 after the opening bid started at RM50,000.

A picture of Deputy Prime Minister Wan Azizah Wan Ismail was sold at RM150,000.

The other three pictures auctioned off were that of PH deputy president Muhyiddin Yassin (RM110,000), Lim Guan Eng (RM100,000) and defence minister Mohamad Sabu (RM10,000).

All the pictures were signed by the respective leaders.