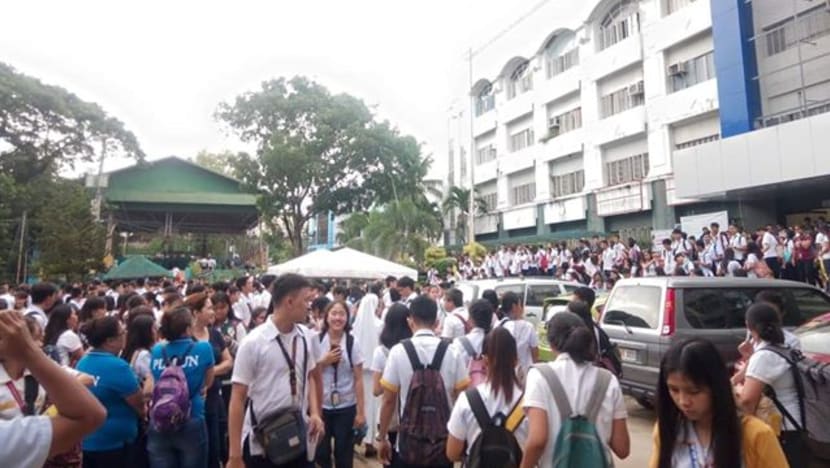 MANILA: An earthquake that struck east of the Philippine capital Manila on Friday (Sep 13) set buildings swaying and sent scores into the streets, but there were no immediate reports of damage, authorities said.
The 5.2-magnitude jolt hit offshore near sparsely populated Polillo Island, about 130km from Manila, according to the US Geological Survey.
The quake struck at a depth of 10km, according to the Philippine Institute of Volcanology and Seismology.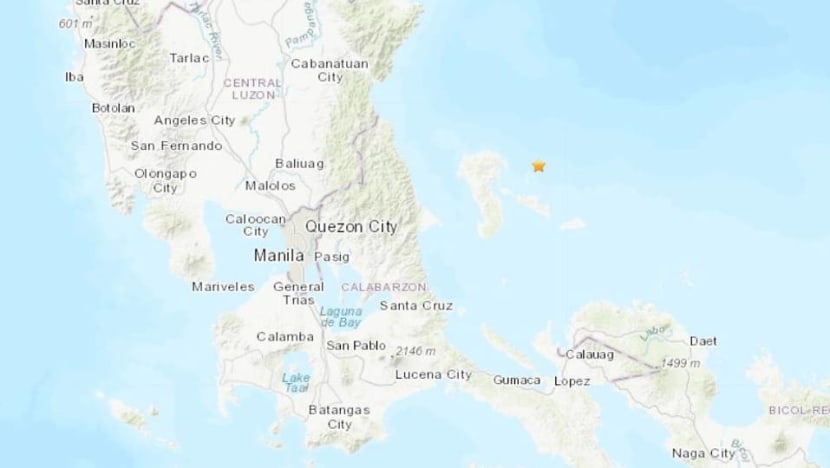 Buildings in the capital were briefly evacuated and trains halted as crews looked for any damage. Work and classes were also suspended at several institutions. 

"This is a moderate-sized earthquake and we don't expect damage so far based on the intensity reports that we received," Renato Solidum, director of the nation's seismology institute, told CNN Philippines.

The Philippine Information Agency tweeted that work was suspended in the Presidential Communications Operations Office, with photos showing evacuated employees gathered outside the building. 

In a tweet, the Polytechnic University of the Philippines wrote: "Following the earthquake, classes and work in all PUP NCR branches and campuses are cancelled today September 13, 2019." 
The Far East University also took to Twitter to say: "Earthquake safety measures are currently being conducted on campus. We advise everyone to stay calm and follow instructions given by safety officers for now. Be safe everyone." 

According to a Twitter account belonging to the University of Santo Thomas, the shock "was felt in the campus and other parts of Manila". 

Photos of the school's evacuation saw crowds of students rushing towards building exits and gathering at the Quadricentennial Square near the school's "earthquake-proof" main building. 

"We have not received any calls for help or reports of emergency incidents related to the quake," Tricia Cervantes, of the rescue office in Manila's Makati district, told AFP.
The shaking was felt strongly at the epicentre, but there were no immediate reports of destruction.
"Everyone rushed out of the buildings. We were terrified," Rezil Golbin, a civilian employee at the police office on Polillo Island told AFP.
"Even the prisoners at the jail cell here were shouting, 'Get us out of here!'" she added.

The Philippines is in the Pacific Ring of Fire, an arc of intense seismic activity that stretches from quake-prone Japan through Southeast Asia and across the Pacific basin.