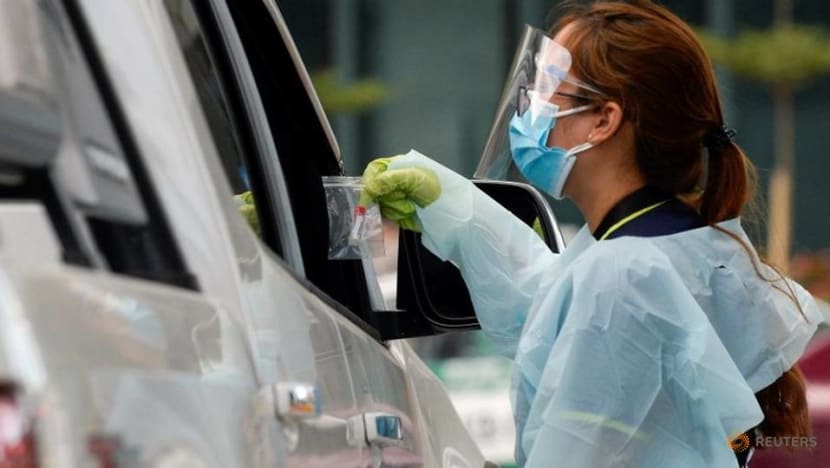 MANILA: The Philippines' health ministry on Thursday (Mar 11) recorded 3,749 new coronavirus infections, the highest daily increase in cases in nearly six months, and 63 deaths.
The ministry said total confirmed cases had increased to 607,048 while confirmed deaths reached 12,608. Authorities have warned the public not to be complacent and practise physical distancing to avoid the spread of the virus accelerating further.
The Philippines launched its vaccination campaign on Mar 1, with President Rodrigo Duterte, cabinet officials, health workers and military and police personnel among the first to be vaccinated in six hospitals in Metropolitan Manila. 

President Duterte has extended partial coronavirus curbs in the capital Manila until the end of March, as the country awaits the arrival of vaccines, the presidential spokesman said last month.
With Southeast Asia's second-highest tally of infections and deaths, the Philippines has suffered lengthy, strict lockdowns in Manila and provinces. The restrictions have hit an economy that was among Asia's fastest-growing before the pandemic.
Curbs will stay for another month in Manila, which accounts for 40 per cent of national economic output, the spokesman, Harry Roque, said in last month's statement. Also under partial curbs are Duterte's southern home city of Davao, and the northern city of Baguio.

Download our app or subscribe to our Telegram channel for the latest updates on the coronavirus outbreak: https://cna.asia/telegram