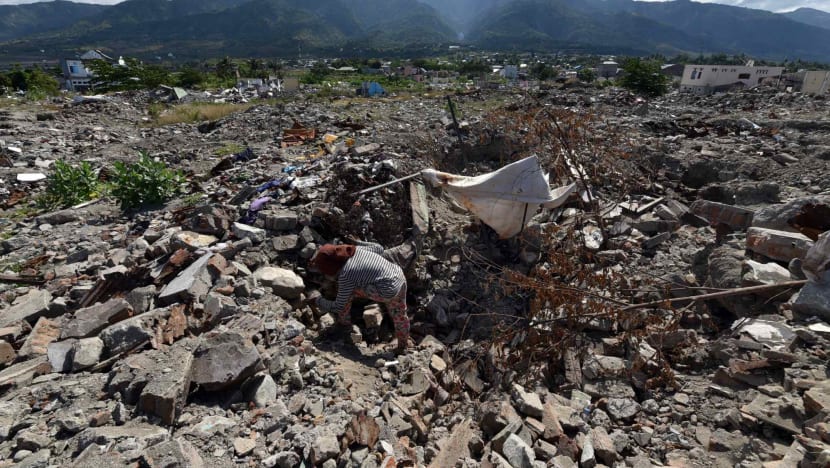 PALU, Indonesia: One year since Indonesia's Palu was hit by a triple whammy of a 7.4-magnitude earthquake, a tsunami and soil liquefaction, roughly 700 people are still listed missing, either swept out to sea or buried under thick layers of mud and debris.
The death toll otherwise stands at 3,700. Entire houses, livestock and vehicles were swallowed by mud due to liquefaction – a phenomenon where the soil loses strength and stiffness and turns into a fluid state.
When CNA visited ground zero in the weeks leading up to the first anniversary of the Palu disaster, large swathes of land were still covered by rubble.
The only signs of life in what were once buzzing villages were the sound of scavengers sifting through collapsed homes, gathering bits of metal roofing, beams, girders and reinforcement bars for scrap metal money.
Many survivors are still living in temporary housing as well, in the form of refugee tents provided by agencies such as the United Nations and Turkish Red Crescent. Conditions are basic and even though schooling is provided, clean water supplies only come twice a week.