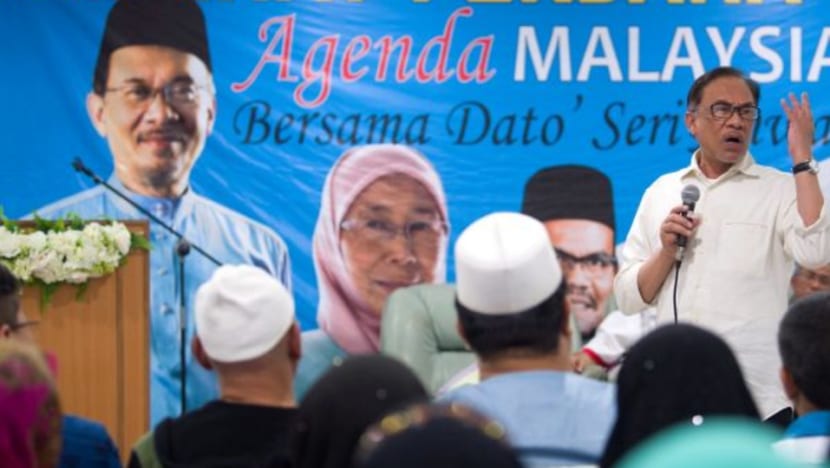 KUALA LUMPUR: A voter in Port Dickson has filed for a judicial review seeking a court order to declare the resignation of Danyal Balagopal Abdullah as its Member of Parliament to be null and void because it contravened provisions in the Federal Constitution. 
Rosmadi Mohd Kassim filed the application on Wednesday (Sep 26) at the High Court, naming Danyal and the Election Commission as the first and second respondents.

The application will be heard by High Court judge Datuk Nordin Hassan on Oct 2.
In his application, Rosmadi, a registered voter in the constituency in Malaysia's general election on May 9 this year, also sought a court order to cancel the notice to hold the upcoming by-election for the constituency.

He is also seeking an injunction to stop the election commission from proceeding with the by-election scheduled to be held on Oct 13.
Rosmadi claimed that he filed the application on the grounds that Danyal's resignation violated the oath he had taken as an MP, saying it clearly showed that he gave PKR president-elect Anwar Ibrahim, who is slated to contest the seat in his place, greater priority than Malaysians in general and Port Dickson voters in particular.
The plaintiff further claimed that the resignation of Danyal also clearly showed that he gave priority to loyalty to Anwar, rather than the Malaysian government.

He cited that at all material times, the first respondent was not bankrupt, nor was he mentally or physically incapacitated to discharge his duties as an MP. 
Rosmadi also claimed that Danyal's resignation was also against the wishes of voters in Port Dickson who placed their trust in him during the general election.
He also said that Danyal quitting to make way for Anwar to contest in the by-election was politically motivated and against public policy.

He said that the election commission's action in declaring the seat vacant without making any investigations was tantamount to breach of statutory duty.