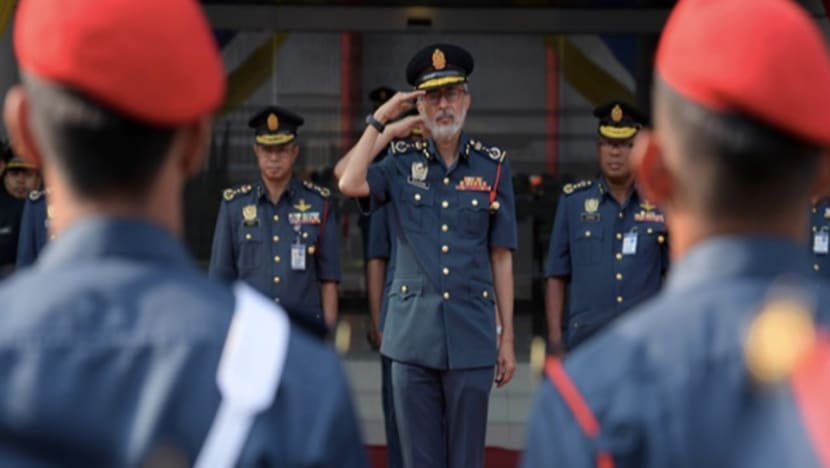 PUTRAJAYA: The incident that claimed the lives of six Malaysian fire and rescue department (JBPM) divers who died while searching for a teenager in a mining pool was an unforeseeable, "one in a million" incident, a Malaysian official said on Friday (Oct 5).
All the divers were qualified and had "strictly" adhered to standard operation procedures, housing and local government deputy minister Raja Kamarul Bahrin Shah Raja Ahmad said in a press conference.
"This is a one in a million incident which took place in a small area, with a water level that can be considered as shallow. It was also beyond anyone's expectation and control," the New Straits Times quoted him as saying.
"(They were) still young. Logically, they had the capability to fight and survive if not because of the tremendous unforeseeable circumstances that occurred."
Echoing this, the Malaysian fire and rescue department's director-general Mohamad Hamdan Wahid said the firemen had conducted required assessments at the scene at Taman Putra Perdana, Puchong before starting search and rescue operations.
"They proceeded because they felt safe, nonetheless the accident occurred, it was caused by the tactical or topographical factor of the place," he said.
"They had done a good job, it was just that one of them missed his footing and the very strong undercurrents caused them to (get) tangled and struggle with their equipment for about 10 minutes … but we do not know the incident in detail."
Describing the incident as the most tragic in the history of JBPM - after the loss of two water rescue unit members believed to have drowned in Pulau Sembilan in 2000 - he said further investigations would be made to study any weaknesses.
Mohamad Hamdan said an investigation at the ministry level had also been set up. 
The scope of the investigation, among others, would be to include matters that needed to be improved to ensure that standard operating procedures' planning, action and enforcement would not have a negative impact on both victims and rescuers.
In addition, all JBPM premises will fly flags at half-mast for three days from Friday as a symbol of mourning, he said.
Raja Kamarul Bahrin made a working visit to the JBPM headquarters in Putrajaya on Friday.
Following a series of drowning events occurring in mining areas, he called on the local authorities to place warning signs that could be easily noticed at risky areas. He also called on parents to ensure their children did not wander to dangerous places.