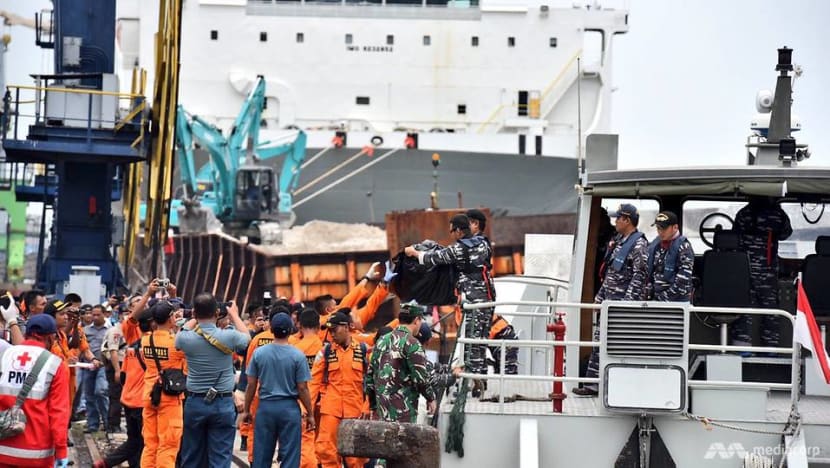 JAKARTA: The search for an Indonesian aircraft which crashed into the sea with 189 people onboard will expand on Wednesday (Oct 31) to 15 nautical miles from the area where the plane lost contact, according to search and rescue officials.
Ground staff lost contact with flight JT610 of Indonesian budget airline Lion Air 13 minutes after the Boeing 737 MAX 8 took off early on Monday from Jakarta on its way to the tin-mining town of Pangkal Pinang.
It is now almost certain that everyone on the plane died, but relatives are desperate to find traces of their loved ones though so far only debris and body parts have been found.
Indonesia has deployed teams of divers to search for the aircraft while also using "pinger locators" in a bid to zero in on its cockpit recorders and find out why an almost-new plane went down in the sea minutes after take off.
Indonesian transport safety officials said its team heard a "ping sound" late on Tuesday. Divers are scheduled to check the site on Wednesday morning.
According to a press conference covered by Indonesian news outlet Kompas, a spokesman for the Jakarta Police said authorities have collected DNA samples from more than 140 families so far.
He appealed for more family members to come forward to provide their DNA samples.
The spokesman also added that several postmortems have been conducted but none of the remains have been identified. The forensic team conducting the postmortems include dental and DNA specialists.

Authorities will also work to identify the recovered remains through secondary methods - by identifying scars or birthmarks, as well as taking into consideration clothing and jewellery.
The spokesman said the authorities will try their best to recover the complete remains of the deceased, but added that this is not always possible given the nature of the accident and crash site.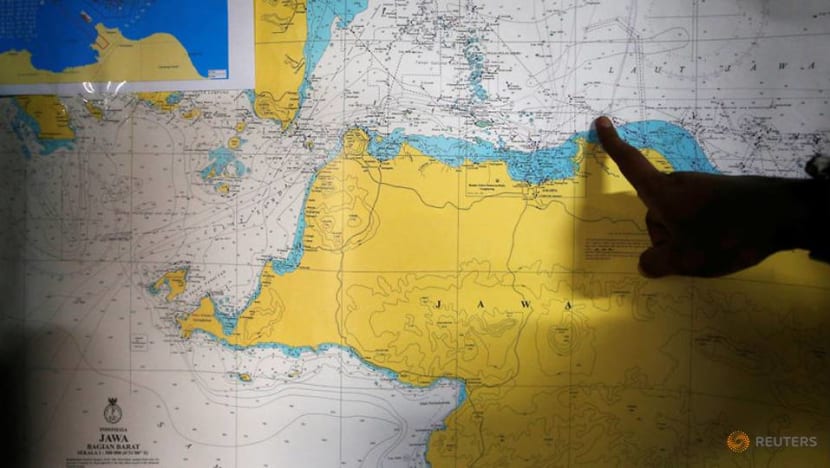 A Reuters witness on a boat at the crash site on Tuesday saw about 60 divers scattered in inflatable boats over the slightly choppy waters entering the sea, which is about 35m deep. In all, 35 vessels are helping in the search.

Only debris, personal items, including 52 identification cards and passports, and body parts have been found off the shore of Karawang district, east of Jakarta.

President Joko Widodo visited Jakarta's port on Tuesday where the pile of debris has been laid out on tarpaulins, examining the items including mangled seats, bags, shoes and flight attendant uniforms.

Officials said human remains were collected in 37 body bags after sweeps of the site, roughly 15km off the coast.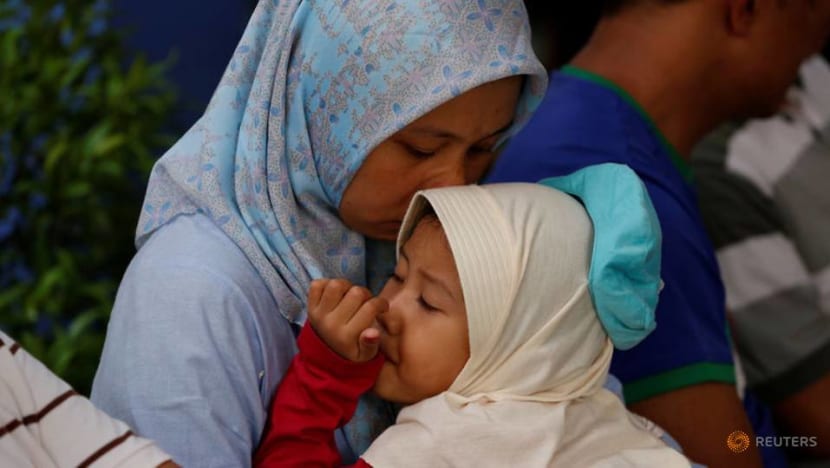 Dozens of relatives of those on board gathered at a police hospital where body bags were brought for forensic doctors to try to identify victims, including by taking saliva swabs from family members for DNA tests.
"I keep praying for a miracle although logically, the plane has sunk in the ocean," said Toni Priyono Adhi, whose daughter was on the flight.
"But as a parent, I want a miracle."
The pilot of the downed aircraft had asked to return to base shortly after take off. Investigators are trying to determine why the pilot issued the request, which was granted.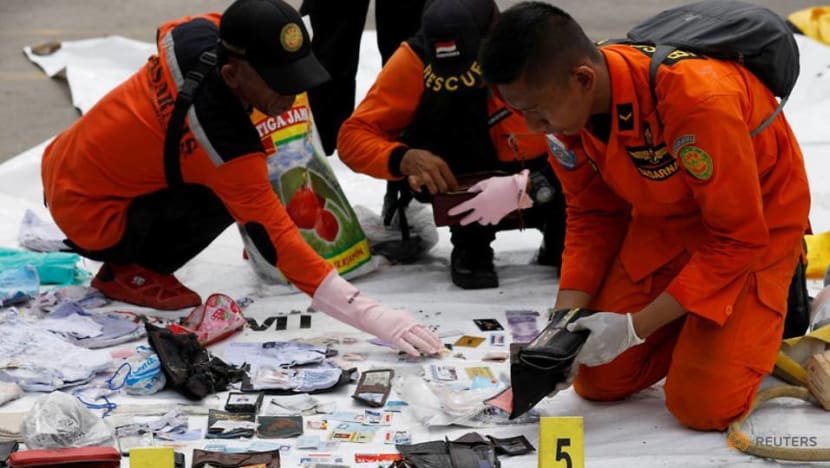 The deputy of the national transportation safety committee has said that the plane had technical problems on its previous flight, from the city of Denpasar on Bali island on Sunday, including an issue over "unreliable airspeed".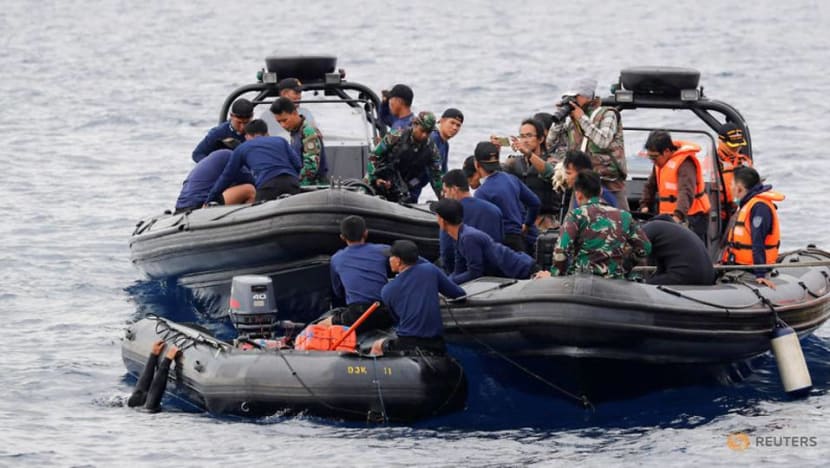 The accident is the first to be reported involving the widely sold Boeing 737 MAX, an updated, more fuel-efficient version of the manufacturer's workhorse single-aisle jet.
Privately owned Lion Air, founded in 1999, said the aircraft, which had been in operation since August, was airworthy, with its pilot and co-pilot together having amassed 11,000 hours of flying time.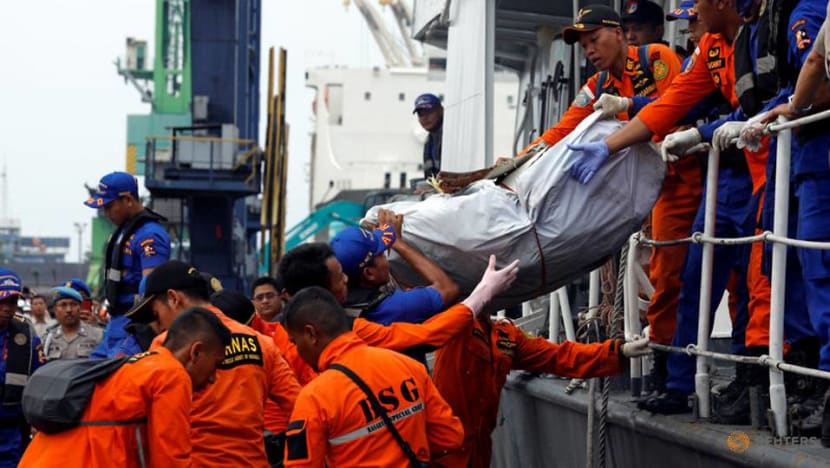 Lion Air said on Tuesday it would meet a team from Boeing on Wednesday to discuss the fate of its 737 MAX 8 plane that crashed into the sea minutes after takeoff from Jakarta airport. "We have many questions for them ... This was a new plane," Lion Air Director Daniel Putut told reporters.