'Hybrid diplomacy', influx of queries: How COVID-19 changed the work of Singapore diplomats in Malaysia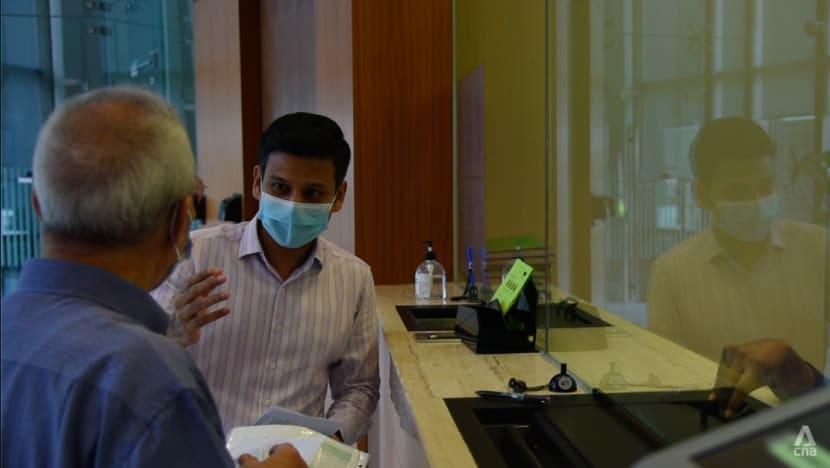 KUALA LUMPUR: When Mr Kamar Faizal Baharam's wife and young daughter tested positive for COVID-19 recently, he thought about whether to take them back to Singapore for good. 
The Vice-Consul who works at the Singapore Consulate-General in Johor Bahru (JB) recalled how his family had to live in separate rooms within their own home for a month.
"I must say it was a very tough period for us as a family, being isolated for such a long period of time," said the 38-year-old. 
He feared for their safety, especially given the COVID-19 situation in Johor where hospitals and intensive care units were being overwhelmed.
However, Mr Faizal knew he had to continue with his consular duties, during a period when the demand for his team's services was high. 
"We are so (physically) close to Singapore and we can see Singapore everyday. Obviously, it gives you that pang you know - 'I want to go back'," he said. 
"But assisting Singaporeans here in Johor, it's my job, my role. And being successful in that, being able to send other Singaporeans home successfully, I think that's quite a big reward." 
Mr Faizal was posted to the Consulate-General in early 2020, before the COVID-19 pandemic forced border closures. He previously served in Jakarta. 
He is among the five Singapore diplomats working at the Consulate-General in JB. The team at the Consulate-General works closely with 15 other Ministry of Foreign Affairs (MFA) officers at the Singapore High Commission in Kuala Lumpur (KL). 
Personal challenges are not the only hurdles that these diplomats had to overcome in the course of the pandemic. 
They also had to adapt to evolving operational constraints. With prolonged border closures, both teams have seen a sharp spike in requests for consular and repatriation assistance from Singaporeans in Malaysia. 
At the same time, they had to find creative ways to maintain close ties with their Malaysian counterparts, as physical meetings became more challenging with the prolonged Movement Control Order (MCO) and social distancing measures. 
Leading the team at Singapore's mission in KL is High Commissioner Vanu Gopala Menon, who told CNA that the pandemic has been "a stark reminder of how closely intertwined Singapore and Malaysia are".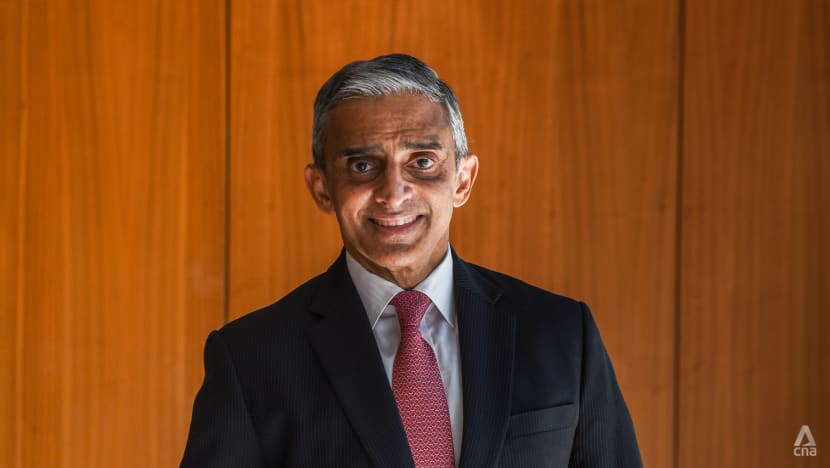 "Fundamentally, the role of the Singapore High Commission in KL has not changed. Our mission remains to assist Singaporeans in Malaysia and to advance bilateral relations between our two countries," said Mr Menon. 
"However, with COVID-19, we have had to adapt to the changing needs of Singaporeans in Malaysia amid the restrictions caused by the pandemic. Over the past year and a half, we have seen an increase in requests from Singaporeans for consular services," he added. 
Mr Faizal, who specialises in handling consular requests, told CNA that his team saw a "very sharp increase" in queries for consular assistance since the start of the MCO in March last year. 
At its peak, the team received around 1,000 calls a month for consular services, up from around 150 calls per month before COVID-19. These calls included requests for consular assistance and immigration-related queries, including travel application procedures, and the extension of visit passes in Malaysia. 
"In mid-2020, we were receiving close to 100 calls a day. For a relatively small team ... we had to work in overdrive for most of the year," said Mr Faizal.
With the borders shut, the team was also called upon to aid with repatriation, helping Singaporeans stranded in Malaysia return home. Their efforts would help reunite families - children with parents, husband and wives, as well as siblings who were separated by border closures. 
As there was no public transport allowed across the Causeway, the diplomats had to help hire buses, obtain the right approvals from the specific agencies and ensure that health protocols were adhered to. 
Singapore's Consul-General in JB Jeevan Singh told CNA that throughout 2020, his team oversaw the repatriation of close to 400 Singaporeans, the majority of whom were elderly, minors or had mobility issues. 
The team at the Consulate-General facilitated the travel arrangements of between two and four people weekly, and also mounted six "larger scale" repatriations of up to 45 Singaporeans at a time.
"These were challenging operations given the public health situation and the small team we have here in Johor," said Mr Singh.
Mr Menon, the high commissioner, recalled one particular instance when the team had to assist a destitute elderly lady who had financial and health issues, and wanted to return to Singapore. 
"What we did was work with our agencies back in Singapore to ensure that she could be transported all the way," he said.
The high commission coordinated with the Immigration and Checkpoints Authority (ICA) to come to Johor to meet her and ferry her back to Singapore. She was then put in a home by the Ministry of Social and Family Development, he explained. 
"It's heartwarming to know that we can help people like that who are in distress," Mr Menon added.
Some diplomats were also assigned to handle in-person appointments at the embassy. These included Mr Mohamed Asik  Akbarsha, Second Secretary (Visa & Consular) based in KL. He was seconded to the high commission by ICA.
Mr Asik said that during these in-person appointments, he meets and assists Singaporeans who are in need of urgent help on personal matters.
"As one of the consular officers on the front line, I get to engage Singaporeans from all walks of life on a daily basis. The pandemic has disrupted the lives of many, and I have learnt to empathise more with overseas Singaporeans in distress," he said.
"HYBRID DIPLOMACY" 
Another important component of their overseas postings is to engage and network with stakeholders in Malaysia. 
However, with social distancing and movement restrictions, the diplomats have turned to virtual communication for relationship-building.
Mr Menon cited how Singapore's leaders are "very familiar with their Malaysian counterparts" and will not hesitate to send each other WhatsApp messages or arrange a phone call to discuss matters. 
"Of course, nothing can replace in-person interaction, but we have found ways to keep our ties warm during this challenging period," he said.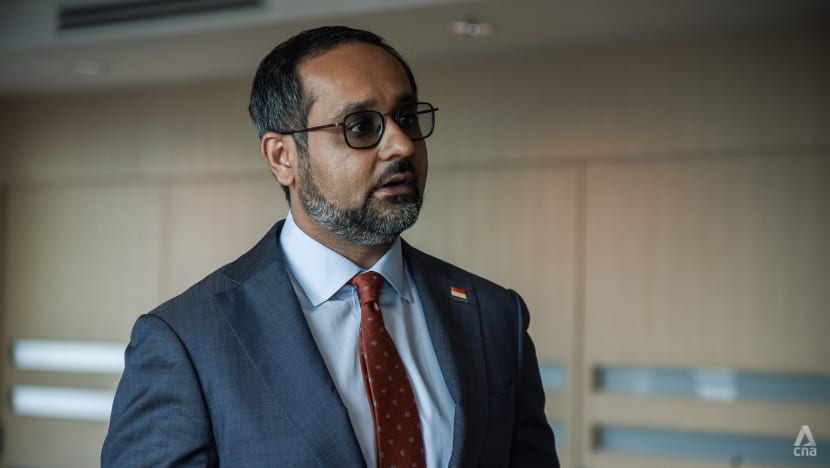 Mr Singh added that his team in Johor has turned to digital tools as workarounds to not being able to hold physical meetings, and this has allowed discussions with the state government, business community and non-government organisations to continue. 
"Hybrid diplomacy, combining the physical and virtual domains, will be the way forward for the foreseeable future," he said.  
He also said that the Consulate-General has been working with various organisations in Singapore to donate COVID-19 vaccines, oxygen concentrators, face masks and other equipment to Johor. Without physical meetings, a lot of the coordination had to be done virtually.
Mr Singh told CNA: "It is imperative that Singapore and Johor support each other in our fight against the pandemic." 
"By extending mutual support and assisting our neighbouring countries through vaccine donations and swap arrangements, we help boost the overall resiliency of our region," he added.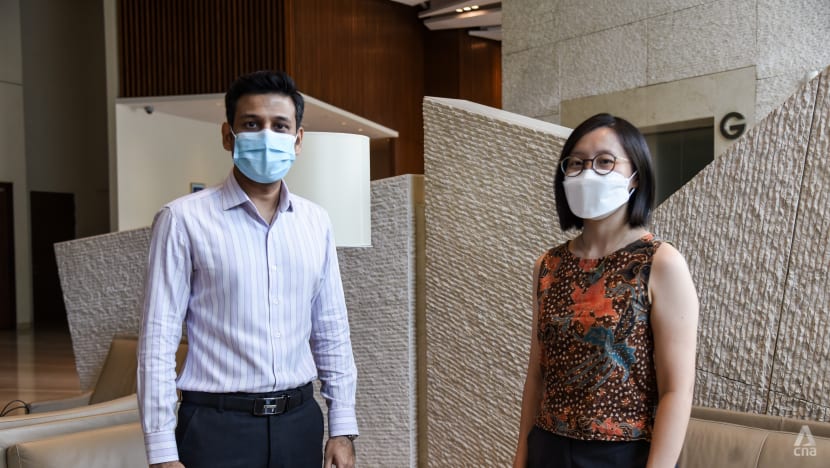 Ms Yong Xin Tian, who is First Secretary (Political) at the high commission in KL, told CNA that she would use virtual tools to connect with Malaysian friends and colleagues. But she would still try to arrange to meet them in-person. 
"Although Zoom and WebEx are great, ultimately, virtual encounters cannot convey warmth and build trust the same way that in-person meetings can. Sometimes, I arrange brisk walks outdoors with Malaysian friends and colleagues just so that we can have some face-to-face interaction," Ms Yong said. 
The 30-year-old can speak six languages, including Bahasa Malaysia, which she said has helped her to connect better with her Malaysian interlocutors. 
She said that with fewer face-to-face meetings due to COVID-19, knowing the local language has been helpful during brief networking sessions. 
"When someone is comfortable in a certain language, they open up more easily, and it helps to bridge the gap between cultures and build bridges as well," said Ms Yong. 
NAVIGATING A WORRYING HEALTH SITUATION 
Recently, there have been some encouraging signs with respect to the overall COVID-19 situation in Malaysia. The overall daily tally of COVID-19 cases has dropped to below 20,000 cases and COVID-19 restrictions have been eased gradually in most areas.
However, since the pandemic broke out, the diplomats have been operating amid a worrying public health situation, while adapting to different work challenges.
Although they are fully vaccinated, the team undergoes regular swab tests. 
Mr Asik, who is based in KL, lives with his wife and two young children. With the high volume of COVID-19 cases in the Klang Valley for most of this year, he said that his family has learnt to live with the various restrictions and guidelines. 
"When we do a grocery run or visit places that are poorly ventilated, where the risk of exposure is higher, we double-mask as an added precaution,"said the 36-year-old.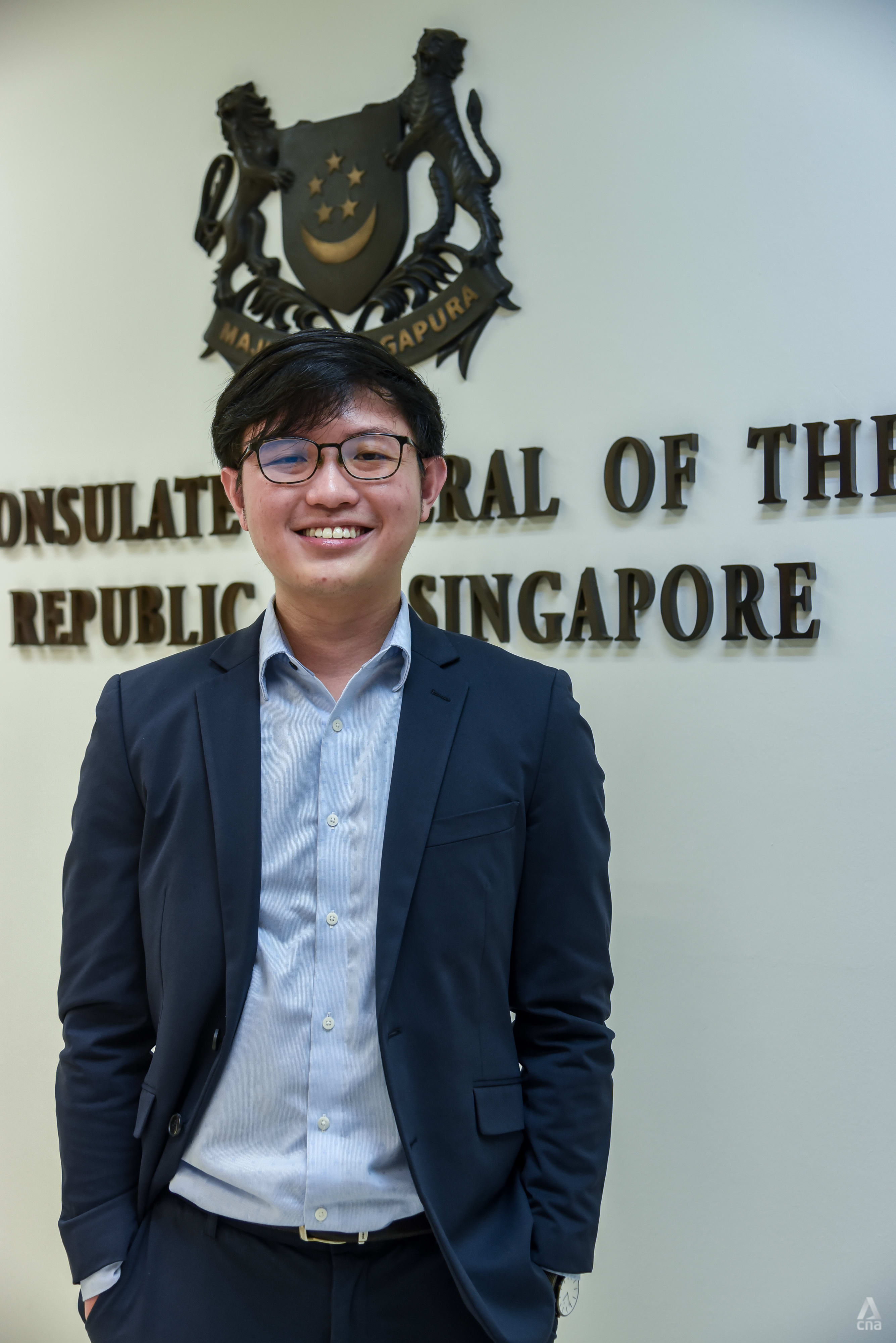 Others miss their families and friends in Singapore. Consul Galen Lee, who joined the Consulate-General in JB a year ago, said that being away from family members and loved ones has been tough.
For Mr Lee, who is single, it has been a case of being so close yet so far. The border closures have made it harder for him to travel home regularly to see his parents and siblings. 
"It has been challenging. For some of us, setting down roots in a foreign country is already a daunting task, even before you factor in the added complications that the pandemic brings," said the 30-year-old.
He would make it a point to celebrate key events, such as reunion dinner on Chinese New Year eve or birthdays, virtually with his loved ones. 
"Thankfully, the team has really come together to support one another during this period to ensure that everyone stays positive."