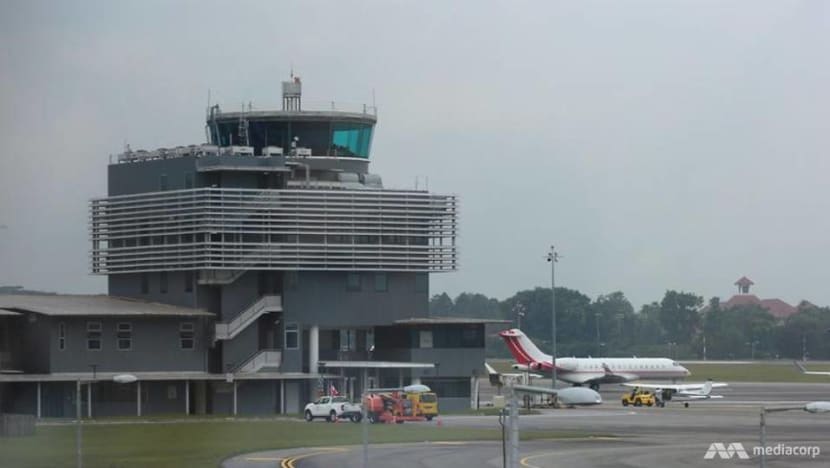 SINGAPORE: Singapore's Ministry of Transport (MOT) said on Monday (Dec 10) that it would be "useful" if negotiations with Malaysia over flight procedures at Seletar Airport were kept confidential, but added that it had no objections should Malaysia want to release both sides' correspondence.
The ministry was responding to its Malaysian counterpart's allegation that Singapore had made "partial and selective" disclosure of the exchange between the two countries to influence public opinion.
Malaysia was referring to documents released by MOT on Dec 4 related to consultations held between Singapore and Malaysia on the Instrument Landing System (ILS) procedures for Seletar Airport.
These included an extract of minutes for a meeting in December 2017 during which the Civil Aviation Authority of Singapore (CAAS) presented the implementation plan for ILS procedures at Seletar, as well as emails sent from CAAS to its Malaysian counterpart on the matter in June and August.
Last week, Malaysia had protested the publication of the ILS procedures by Singapore, with Malaysia's Transport Minister Anthony Loke saying that the country wanted to take back control of its "delegated airspace" in southern Johor.
Under the current arrangement, management of the airspace over southern Johor is delegated to Singapore, meaning that Singapore provides air traffic control services in that airspace.
On Monday, Malaysia's Ministry of Transport said that while it appreciates its Singaporean counterpart's efforts at promoting transparency, the documents Singapore disclosed were "only partial and selective with the primary aim of influencing public opinion".
On its part, Singapore's MOT said that it had released the documents to address media queries after Malaysia's "inaccurate claim" that Malaysia's aviation authority was only informed of the matter two months ago in October.
"Singapore's view is that it would be useful for negotiations to be kept confidential to facilitate frank and constructive exchanges," MOT said. 
"This is why we have not released any other correspondence between Singapore and Malaysia on this matter."
In its statement, the Malaysian transport ministry also urged its Singapore counterpart to release letters sent from the Civil Aviation Authority of Malaysia to the Civil Aviation Authority of Singapore dated Oct 9, Nov 15, Nov 21 and Nov 28 this year.
"Failing to do so, we are prepared to release the letters for full disclosure of such information for the public's comprehension of our stand on the same," it said.
MOT said in its response that it has no objection if Malaysia wants to release correspondence on the matter, adding that Malaysia should publish all records of discussions between both countries "for transparency".
"We observe that the Malaysia Ministry of Transport has only mentioned its letters from October and November 2018. 
"For transparency, Malaysia should ensure that all correspondence and records of discussions between Singapore and Malaysia be published, including the record of discussion of the latest meeting between the two countries on 29-30 November 2018," said MOT. 
The two sides are also engaged in an ongoing maritime dispute, after Malaysia extended its Johor Bahru port limits in a manner which, according to the Singapore government, "encroaches into Singapore's territorial waters off Tuas".