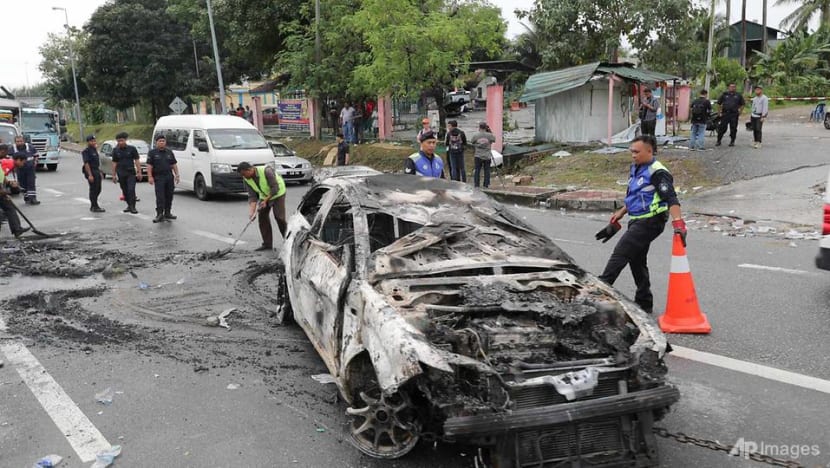 KUALA LUMPUR: Malaysian police warned on Tuesday (Nov 27) that stern action will be taken against those who cause any disturbance or provocation, after a second night of violence at Sri Maha Mariamman Temple in Subang Jaya. 
A group had gathered at about 1am near the temple where cars were damaged during Monday's riot. They torched the wreckage of two burnt cars and later damaged a fire engine that was sent to the location. 
At about 2am, part of the crowd began marching to One City Mall nearby, smashing glass panels and damaging a car. 
The mall houses the offices of developer One City Development, the owner of the land which the temple is built on.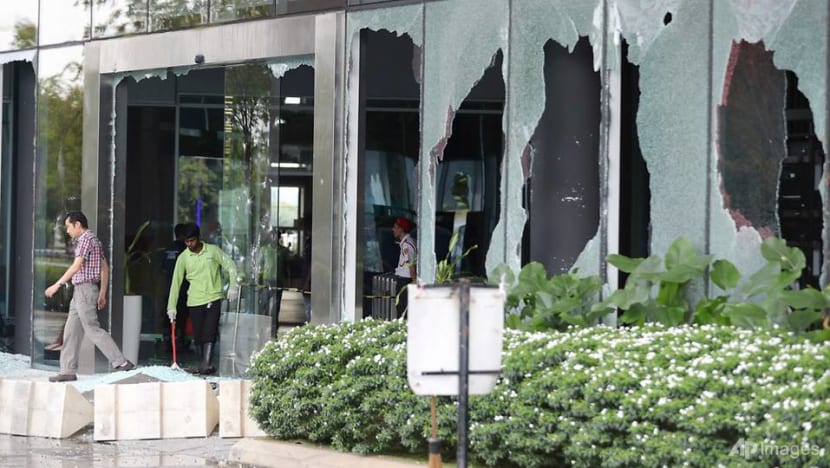 According to the Subang Jaya district police, the clashes were sparked by a disagreement over the relocation of the temple. It was to have been vacated on Monday morning but violence broke out between two groups.
The Selangor government had provided a new site for the relocation of the temple while One City offered RM1.5 million (US$357,000) towards building a new temple.
A total of 21 people have been arrested.
"We are also investigating the incident at One City Mall where windows were broken and vandalised by irresponsible quarters," said Selangor police chief Mazlan Mansor on Tuesday.
"Apart from that, investigations also include the case of a Fire and Rescue Department officer who was attacked while putting out the vehicle fires at the temple, a fire engine was also damaged," he said as quoted by the New Straits Times. 
The fireman who was injured is in critical condition in hospital. 
Rioters had pulled him out of the fire truck and beat him up as emergency services were responding to a burning car outside the temple. 
"This attack against firemen is despicable as they were merely doing their job to ensure the safety of the people in the vicinity of the temple," said Minister in the Prime Minister's Department P Waytha Moorthy.

"The government will not tolerate this behaviour and I urge the police to take immediate action to curb the violence and mob rule undertaken by several groups in the name of safeguarding the temple," he added.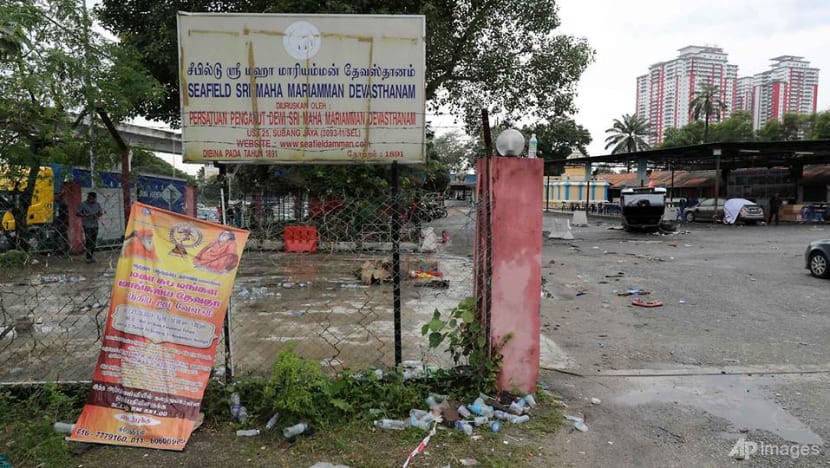 Deputy Home Minister Mohd Aziz Jamman said the violent acts had "crossed the line". 
"This will get out of hand if it is allowed to continue … We have to cool things down. This is a problem between the developer (One City) and the temple. Does not involve religion or race," he said.
The situation around the temple is now under control, said the Selangor police chief. 
"Police will not hesitate to take action against anyone who breaks the law.
"I advise the public not to panic because police are at the location and ready to act (if there is any disturbance). The Federal Reserve Unit (FRU) is also there," he said.