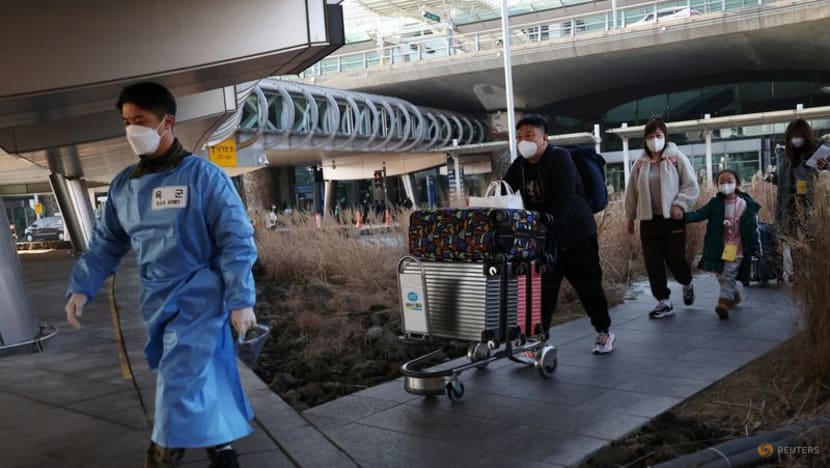 SEOUL: South Korea will not require travellers from China to test for COVID-19 after arrival starting next month, although they will still need to take pre-departure tests, a senior South Korean official said on Wednesday (Feb 22), in the country's latest relaxing of rules that were put in place after China's reopening.
South Korea had imposed a number of border measures on passengers from China after Beijing's decision to lift stringent zero-COVID policies but has been easing some of them citing an improved COVID-19 situation in its neighbour.
"Additional easing of quarantine measures appear possible as the positive rate among arrivals from China has dropped from 18.4 per cent in the first week of January to 0.6 per cent in the third week of February," Kim Sung-ho, a vice-ministerial official at the Ministry of Interior and Safety, said during a meeting on responses to the COVID-19 pandemic.
Mandatory PCR tests before departure for passengers from China will remain in place until Mar 10, Kim said, to monitor and evaluate the impact of the relaxation of other COVID-19 rules.
South Korea earlier resumed issuing short-term visas for travellers from China, followed by Beijing's lifting of similar visa curbs that were imposed in a retaliatory move against Seoul's border restrictions.