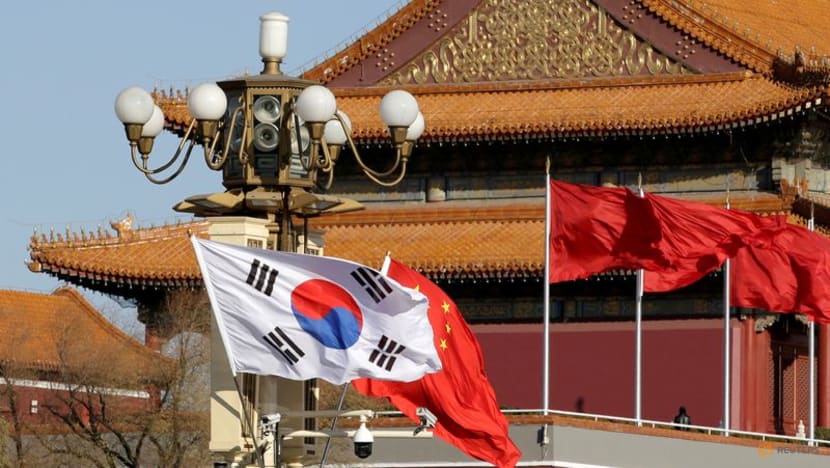 SEOUL: South Korea summoned China's ambassador on Friday (Jun 9) to issue a protest, describing comments made by the envoy warning Seoul against making "wrong bets" in the Sino-US rivalry as "provocative" and a possible interference in internal affairs.
Xing Haiming made the remarks during a meeting late on Thursday with Lee Jae-myung, head of South Korea's main opposition party, where he also urged Seoul to stop "decoupling" from China and restore economic and diplomatic ties.
Xing blamed Seoul for creating "difficulties" in bilateral ties by failing to respect Beijing's core interests, including over Taiwan, while being influenced by the United States.
"China-South Korea relations face many difficulties. Frankly, the blame does not lie with China," he said, according to a statement released by the embassy. "We hope that the South Korean side will faithfully keep its promise and clearly respect China's core concerns, such as the Taiwan issue."
Xing warned against making the "wrong judgment" on China because of the "interference of external factors" such as US pressure.
"I can assure you, those who bet on China's defeat will definitely regret it," he said.
South Korea's first vice foreign minister Chang Ho-jin summoned Xing to warn about the "provocative" remarks and to express "strong regret", South Korea's foreign ministry said.
Openly criticising Seoul's policy with "untrue content and intolerable expressions" could constitute an act of interfering in domestic politics, Chang said.
When asked about the criticism, Chinese Foreign Ministry spokesperson Wang Wenbin said the current challenges in Chinese-South Korean relations are "not caused by China".
"It is part of Ambassador Xing's job to have extensive engagement with the ROK government, political parties and people from all walks of life, exchange views on bilateral relations and issues of mutual interest and share China's position and concerns," he said at a regular news briefing in Beijing.
Wang also urged Seoul to adhere to the one-China principle and handle Taiwan-related issues in a "prudent" way, adding the Taiwan question is purely China's "internal affair".
Lee's opposition party has criticised President Yoon Suk-yeol for what it says is the administration's lopsided diplomacy toward the US alliance at the expense of ties with China, its top trading partner.
"Vice minister Chang clearly warned Ambassador Xing ... that he will be responsible for all the consequences," the ministry said in a statement.
Yoon has sought to tread cautiously amid intensifying US-China competition, but Seoul and Beijing exchanged heated words in April over his comments on Taiwan, which China claims as its own territory.
In an interview with Reuters, Yoon said that flaring tensions around Taiwan were due to attempts to change the status quo by force, and said that he opposed such a change.
Xing also brought up economic ties and said South Korea's trade deficits had worsened because of its efforts to "decouple" from China, but it could "enjoy the bonus" from Chinese economic growth if its confidence in bilateral ties are restored.
"The two countries have built an inextricable economic structure in which their industrial and supply chains are closely connected," he said.