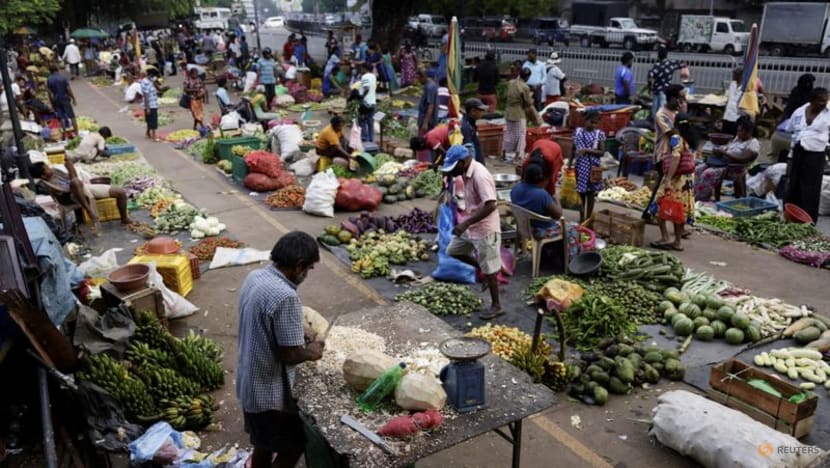 COLOMBO: Sri Lanka will receive the first tranche of about US$330 million from the International Monetary Fund in the next two days, and, going forward, disbursements would be tied to reviews that take place every six months, an IMF official said on Tuesday (Mar 21).
The IMF on Monday said its executive board approved a nearly US$3 billion bailout for Sri Lanka, and the country's presidency said the programme will enable it to access up to US$7 billion in overall funding.
"I express my gratitude to the IMF and our international partners for their support as we look to get the economy back on track for the long term through prudent fiscal management and our ambitious reform agenda," President Ranil Wickremesinghe said in a statement.
Economic mismanagement coupled with the impact of the COVID-19 pandemic left Sri Lanka severely short of dollars for essential imports at the start of last year, tipping the country into its worst financial crisis in seven decades.
IMF managing director Kristalina Georgieva warned that Colombo must continue pursuing tax reform and greater social safety nets for the poor - and rein in the corruption that has been partly blamed for the crisis.
ECONOMIC MISMANAGEMENT
Sri Lanka defaulted on its foreign debt in April 2022 because of a major shortage of foreign currency reserves.
The Indian Ocean nation of around 22 million people ran out of cash to finance even the most essential imports, causing massive social unrest.
Widespread protests over economic mismanagement, acute shortages of food, fuel and medicines, and runaway inflation forced president Gotabaya Rajapaksa to flee the country and resign in July.
Rajapaksa was replaced by Wickremesinghe as president. He has implemented tough spending cuts and tax hikes in an attempt to secure the IMF assistance.
IMF staff had provisionally approved the bailout in September, but the final green light was held up until China, the island's biggest bilateral lender, agreed to restructure its loans to Colombo.
Beijing had said this year it was offering a two-year moratorium on its loans to Sri Lanka, but the concession fell short of IMF expectations for the sustainability of the island's debt.
Wickremesinghe had said after China agreed to restructure its loans that he expected the first tranche of the IMF package would be made available within the month.
Officials involved in the negotiations said the terms of debt restructuring must be finalised and agreed by all parties before June, when the IMF was expected to review the bailout programme.
"Sri Lanka will not be able to draw down the second tranche unless a debt restructuring plan is agreed with all creditors," said one of the officials, who asked not to be identified.
CALL TO TACKLE CORRUPTION
Colombo is also banking on the IMF deal to unfreeze billions of dollars in foreign aid for projects suspended since Sri Lanka defaulted on its loans last year.
The government has already doubled taxes, increased energy tariffs threefold and slashed subsidies in an effort to meet the preconditions of the IMF bailout.
The austerity measures have also led to strikes that crippled the health and logistics sectors last week. Wickremesinghe has said he had no alternative but to go with an IMF programme.
Georgieva said Sri Lanka must stick with its controversial tax reforms, manage government expenditure and do away with energy subsidies.
In a statement, she said that "the momentum of ongoing progressive tax reforms should be maintained, and social safety nets should be strengthened and better targeted to the poor."
She also urged Colombo to tackle endemic corruption.
"A more comprehensive anti-corruption reform agenda should be guided by the ongoing IMF governance diagnostic mission that conducts an assessment of Sri Lanka's anti-corruption and governance framework," she said.
Sri Lanka's economy shrank by a record 7.8 per cent last year as it grappled with its worst foreign exchange shortage since independence from Britain in 1948.