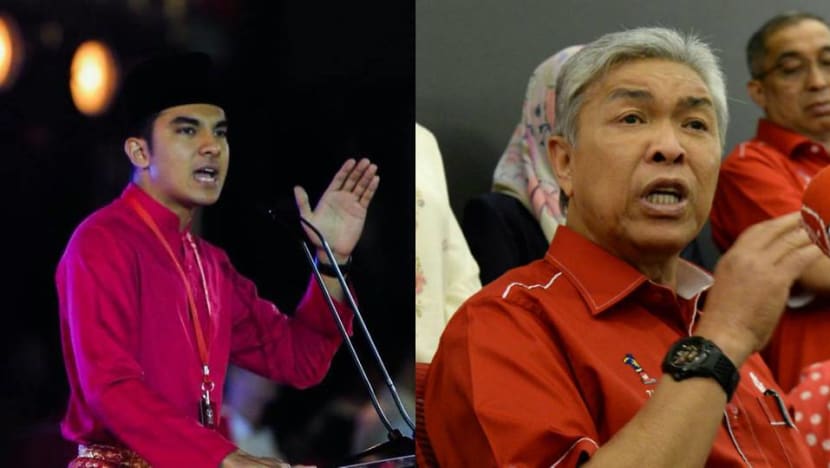 The 25-year-old said that 12 people in his ministry had been arrested by the Malaysian Anti-Corruption Commission (MACC). 
"Even in UMNO, there have been too many (arrests) that I have lost count," he added in the post, which was shared more than 2,000 times. 

Deputy Minister of Women, Family and Community Development Hannah Yeoh also criticised Zahid's remark, saying that corruption was "the biggest social ill and immoral activity in Malaysia". 

"Of all the pressing issues, the opposition leader @Zahid_Hamidi could have raised, he chose this," she said in a tweet. 
Zahid, who is also president of the United Malays National Organisation (UMNO), was speaking in parliament when he warned about the growing influence of the gay community in the country. 

The former deputy prime minister who is now facing jail after being arrested for corruption, said that "in Palu, where there was recently an earthquake and tsunami, it was said that there were more than 1,000 (people) were involved in such (LGBT) activities.
"As a result, the whole area was crushed. This is punishment from Allah," he said. 

Zahid's comments are the latest sign of a backlash against homosexuals in Malaysia.
In recent months, several officials - including Prime Minister Mahathir Mohamad - have spoken out against gay rights. 
Two women were caned last month for "attempting lesbian sex" in Terengganu, a conservative state in the east. 
In August, a gay bar in Kuala Lumpur was also raided by police and religious enforcement officials, while a transgender woman was beaten up by a group of assailants in Seremban, near the capital.