TAIWAN: iStaging was named one of Taiwan's top 10 coolest and most promising technology start-ups by the government in March.
Founded eight years ago, the software company is a developer of augmented and virtual reality technologies. iStaging made a name for itself with an app that captures and creates a 360-degree virtual reality view of property and products on a mobile phone.
 
iStaging Taiwan general manager Rene Fang told Channel NewsAsia that virtual reality content has become very effective in terms of space communication, and at a much lower cost compared to hardware facilities. 
 
"Let's say if you are showing someone a room or property, there will be furniture inside. It makes you feel as if you're actually shopping at a furniture store. Sellers can put tags on their furniture that allow you to see the prices and materials," she said.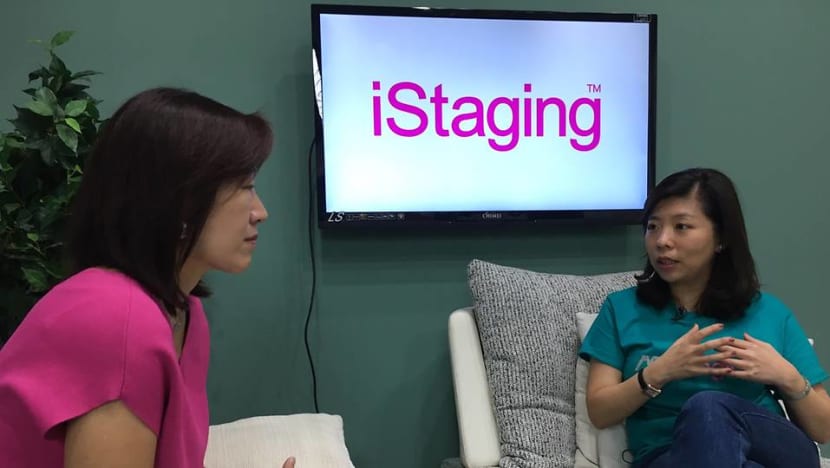 iStaging has come a long way. It is now one of the few Taiwan start-ups that have gone global, reaching more than 100 countries. 
The company is expected to turn a profit for the first time this year after its sales tripled in the third quarter. It attributes part of its success to China's Alibaba, which is one of its top three investors. 
 
"We get more than just financial support from Alibaba. Its ecosystem consists of various start-ups, which allowed us to collaborate. The different synergy from this brotherhood helps (to) establish effective collaboration and connectivity," said Ms Fang.
While critics voice concern that Chinese capital could be used as a political tool, others say capital from big markets do more good than harm. 
PWC Taiwan Innovation and Entrepreneur Services Partner Ryan Huang said most of Taiwan's start-ups rely on domestic capital, which could limit their future growth and potential.
 
"I don't think capital from abroad would uproot start-ups from Taiwan. I'm more optimistic, I think such capital would help the start-ups to grow and bring them to the global market," he said.
LAGS BEHIND HONG KONG
 
As a breeding ground for start-ups, Taiwan currently lags behind Hong Kong, which has established itself as an innovation hub with its business-friendly policies. Hong Kong's start-up companies have a wider reach. 
According to the 2018 Global Startup Ecosystem Report, 40 per cent of start-ups there have foreign clients, compared to 28 per cent of start-ups in Taiwan. The report also says Hong Kong's value as a start-up ecosystem is four times that of Taiwan's. 
Mr Huang believes start-ups in Taiwan want less government red tape to make it easier for them to do business.
 
"Start-ups here generally acknowledge the government's financial support, but they hope for regulatory liberation. Taiwan is a small market, so they hope to connect themselves to the global market. 
"So they hope the laws can be more internationalised. They also hope the application procedure for government funding can be more flexible," he said.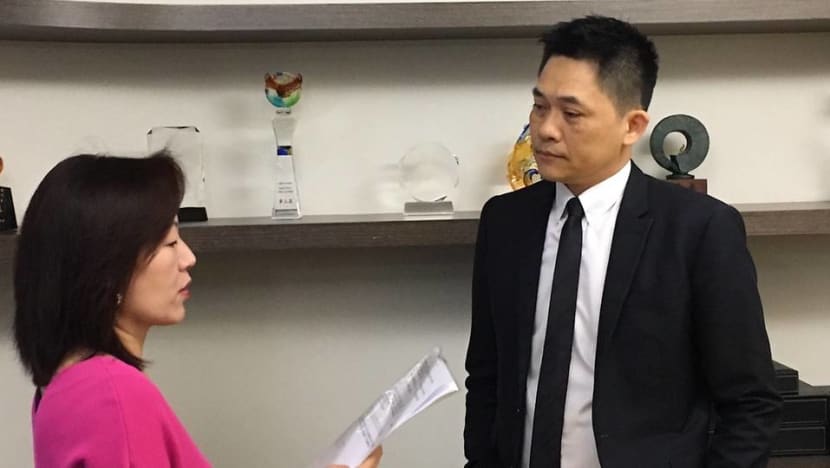 Not only are Taiwan's start-ups finding it hard to connect with the world, international investors also find little to attract them to the island. 
According to the Global Start-up report, the island has attracted only 17 entrepreneurs and five start-ups from abroad so far - compared to Hong Kong's 73 entrepreneurs and 75 start-ups.
 
However, the government is trying to change that by improving its climate for start-ups.
The recent launch of Startup Terrace in New Taipei City is Taiwan's latest effort to develop the island into an "Asian Silicon Valley", covering nearly 60,000 sq m.
So far, Startup Terrace has already attracted 26 start-ups and six start-up accelerators to set up shop, including big names like Microsoft.
 
Taiwan Premier William Lai says the centre in New Taipei City is designed to provide one-stop service for local and foreign start-ups and accelerators.
 
"We provide up to 1 million dollars as subsidy. The rent for the first year is free and the second year is half. We also offer tax reduction. In the past, banks that invest in start-ups can only invest up to 10-15 per cent. Now the limit has been removed," he said. 
Mr Lai hopes the incentives will attract more capital and start-ups to Taiwan and help connect it to the rest of the world.