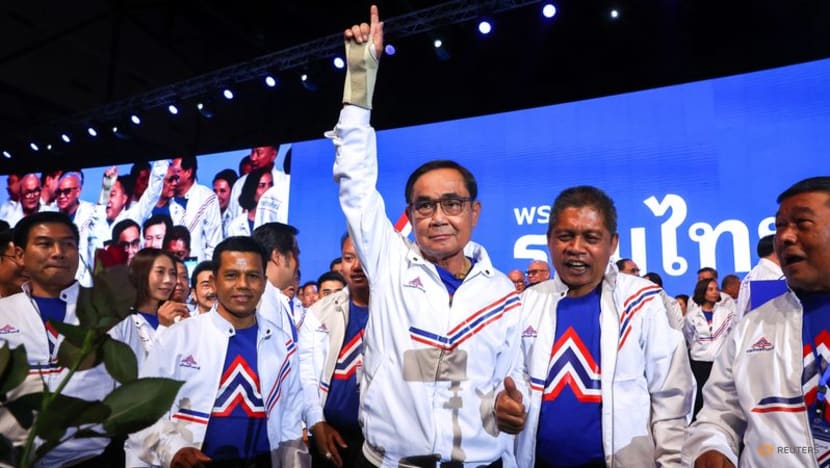 BANGKOK: Thailand's May election is expected to be a tight race, as the main opposition party dominates latest opinion polls but lags the ruling coalition parties' combined support.
The May 14 general election will be another fierce battle between parties aligned with the military-backed establishment, led by Prime Minister Prayut Chan-o-cha, 69, and the billionaire Shinawatra family-backed Pheu Thai party, this time led by Paetongtarn, the 36-year-old daughter and niece of two ex-premiers.
Pheu Thai in its previous incarnations has won every election since 2001, but its governments have been unseated through judicial rulings or military coups.
Parties will vie for parliamentary seats on May 14 and newly elected members of parliament and the appointed senate are expected to decide on a prime minister by the end of July.
The Pheu Thai party was backed by 37 per cent of respondents in a survey by Super Poll at the weekend, making it the most successful single party, while support for the four main parties in the coalition government and their allies stood at just over half.
A survey by Suan Dusit Poll showed Pheu Thai ahead with 46 per cent support and 35 per cent for the four main ruling parties.
Prayut, a former army chief running for re-election with the United Thai Nation Party, ousted a government led by Paetongtarn's aunt, Yingluck in 2014.
Recent surveys have showed Prayut's support slipping and his main rival, political neophyte Paetongtarn, far ahead.
A separate poll by Krungthep Turakij newspaper of 200 CEOs, showed that nearly half the respondents supported Pheu Thai, while Prayuth's party received less than a fifth.
However, business executives put Prayut ahead of Paetongtarn as the next prime minister, with 14 per cent and 12 per cent support respectively.
The business survey favoured Srettha Thavisin, Pheu Thai chief advisor and real estate tycoon who has also been touted as a possible candidate for prime minister. He was backed by a quarter of the CEOs surveyed.