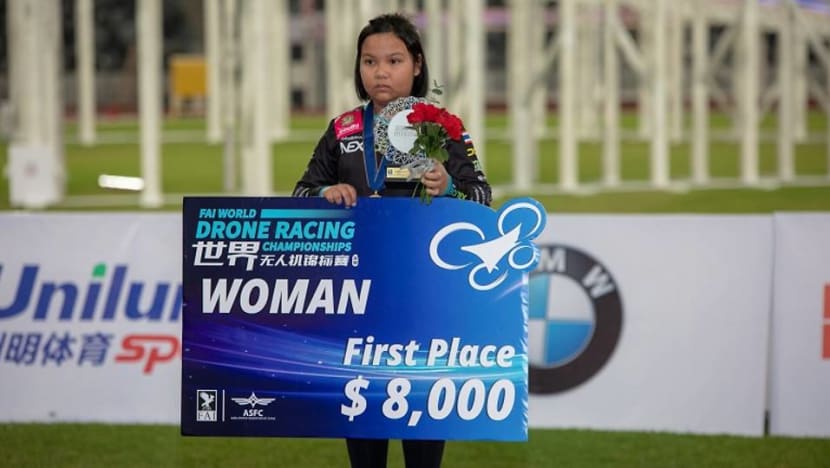 SHENZHEN: Wanraya Wannapong, an 11-year-old girl from Thailand, clinched the women's title at the World Drone Racing Championships on Sunday (Nov 4) in China's Shenzhen.
The Thai drone-master saw off the other 12 women to become the youngest winner in the category, according to the Bangkok Post.

"I loved this track a lot. I liked flying it at night, it was a lot of fun," she said. 

Wannapong was supported in her drone racing by her father. The father-and-daughter pair practiced in their own training field in Thailand. 
"I fly every day, and all day when I am not at school," she added.

FAI Jury President Bruno Delor said: "She flew consistently with no mistakes. Not going too fast, but steady."

The competition is major event certified by the world's governing body for air sports, the Federation Aeronautique Internationale (FAI), the Bangkok Post added.

Australia's Rudi Browning became the world's first overall champion at the competition.

The 15-year-old beat over a hundred other competitors of all ages from across the world to clinch the title as the four-day championship came to a close.