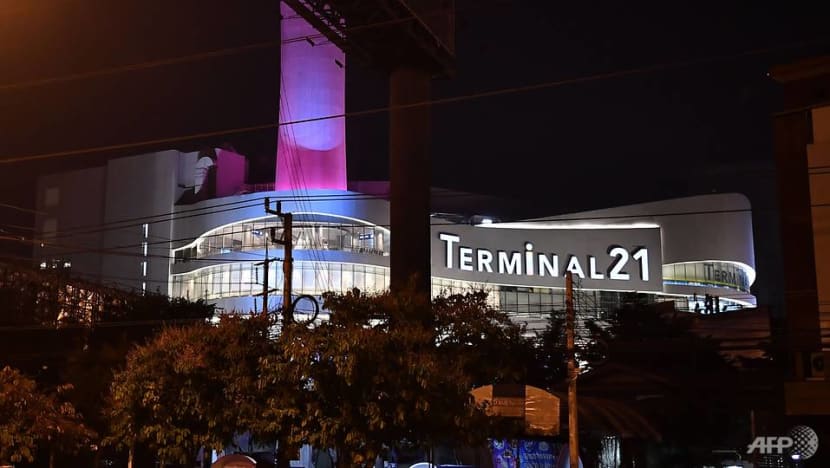 BANGKOK: A Thai soldier killed at least 20 people and wounded 31 others in a livestreamed shooting on Saturday (Feb 8) in the northeastern city of Korat and was still  holed up in a shopping mall well over 12 hours after he first struck, authorities said.
Several bursts of automatic gunfire could be heard from inside the mall just after 2.40am.

Thai security forces stormed the Terminal 21 mall in the city of Nakhon Ratchasima and helped hundreds of people to escape. Looking dazed and exhausted, shoppers and storeworkers came out in small groups into the early hours of Sunday as police and soldiers worked through the mall floor by floor.
"It was frightening because I could hear the occasional gunshot ... we waited a long time for the police to come and help us, many hours." said Suvanarat Jirattanasakul, 27, her voice trembling after she emerged.

One member of Thailand's security forces was killed and two were wounded in the raid.

Public Health Minister Anutin Charnvirakul gave no further details to reporters outside. A series of explosions and more gunfire could be heard from inside the mall.

But it was unclear how many people remained inside the mall after armed police said they had "taken control" of the ground floor of the complex late Saturday. 
Shootings are rare in the Southeast Asian country other than in the far south, where a decades-old insurgency persists.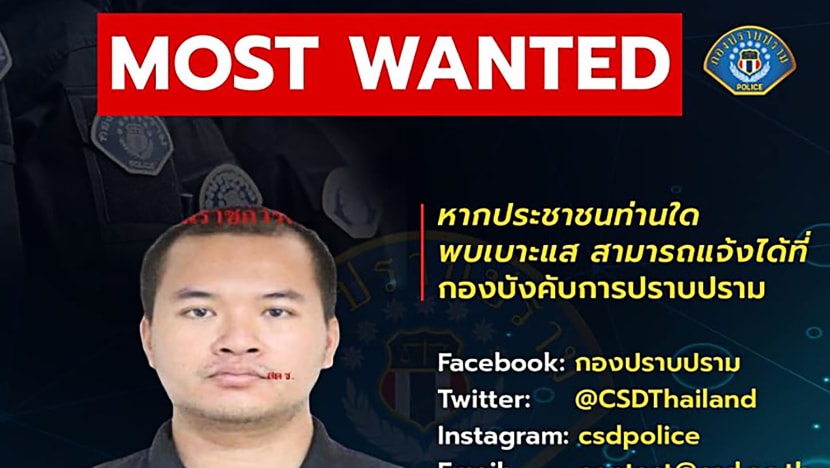 "We don't know why he did this. It appears he went mad," said defence ministry spokesman Kongcheep Tantrawanit.
"It's not known how many are still inside," he said.

The health ministry said 31 people had been wounded and 10 were in a critical condition.
Thai army chief Apirat Kongsompong issued an order for local army commanders to rush to the scene and investigate.

Prime Minister Prayuth Chan-ocha expressed condolences to the families of those killed, a government spokeswoman said.
The soldier, identified by police as Sergeant Major Jakapanth Thomma, opened fire in several places, first at a house and then at an army base, before heading to the shopping mall.

He stole an army vehicle and also posted photos and video of himself in full tactical gear as the attack in Korat was carried out.
The man had posted on his Facebook page earlier in the day that "Death is inevitable for everyone." He also posted a picture of what appeared to be his hand holding a gun.
The soldier had opened fire at different locations in the city, which is more than 250km from Bangkok, police spokesman Krissana Phathanacharoen said in a message sent to reporters.

Video and photos circulating online showed panicked scenes, with people fleeing and what appeared to be the sound of automatic gunfire filling the air.
In a post on Facebook, Public Health Minister Anutin Charnvirakul asked for blood donations at four hospitals in the area.

According to social media posts, the gunman also opened fire inside a shopping mall, Terminal 21 Korat.
The shooter was still in the mall and had not yet been apprehended.

MALL SHOOTING
Local media showed footage of the soldier getting out of a car in front of a shopping mall and firing a series of shots, sending people running. Gunshots could be heard on the video.
One video from a bystander showed a man slumped at the wheel of a car in a pool of blood. It was unclear if he was among the dead. Another video showed at least four people who had clearly been shot and showed no sign of movement.
A woman interviewed by Thailand's Channel One television said she had heard gunshots when she was at the shopping mall and hid in a clothing store with other people before escaping.
The shooter had initially gone to a house in the city and shot two people dead, before going to the weapons store on an army base and taking a new gun, local police said.
He also shot at people on the army base, they added.

'WHY DID HE DO IT?'
Facebook said it had removed the suspect's account.
"Our hearts go out to the victims, their families and the community affected by this tragedy in Thailand. There is no place on Facebook for people who commit this kind of atrocity, nor do we allow people to praise or support this attack," a Facebook representative said in a statement.
Thai media said the suspect's mother was being taken to the mall to try to persuade him to give up. Video showed her in tears saying "why did he do it?" as she got in a police vehicle.
In one Facebook video, the assailant, wearing an army helmet, filmed from an open jeep saying, "I'm tired... I can't pull my finger anymore" and making a trigger symbol with his hand.
He had also posted "Should I give up?" and "Well I stopped already".
Other posts that followed said "Getting wealthy from cheating (corruption) and taking advantage of others. Do they think they can take their money to use in hell?" and "Are those three dead yet?"
There were also photos of a man in a ski mask holding up a pistol.
Several social media users also posted snippets of what appeared to be a livestream of the gunman panning the video to show the area around him.

Nakhon Ratchasima is one of the biggest cities in northeastern Thailand, an island of relative prosperity in a rice growing area that is one of the poorest parts of the country of 69 million people.
The Terminal 21 mall stands out in the city with its observation tower and its gleaming displays and brightly flashing advertising panels for well-known brands.

Thailand has one of the highest rates of gun ownership in the world but mass shootings by soldiers targeting civilians are rare.
Several shootings at courthouses late last year also renewed concern about gun violence in the Southeast Asia country.
In one high-profile case, two lawyers were shot dead by a clerk at a court in the east of the country during a hearing over a land dispute.