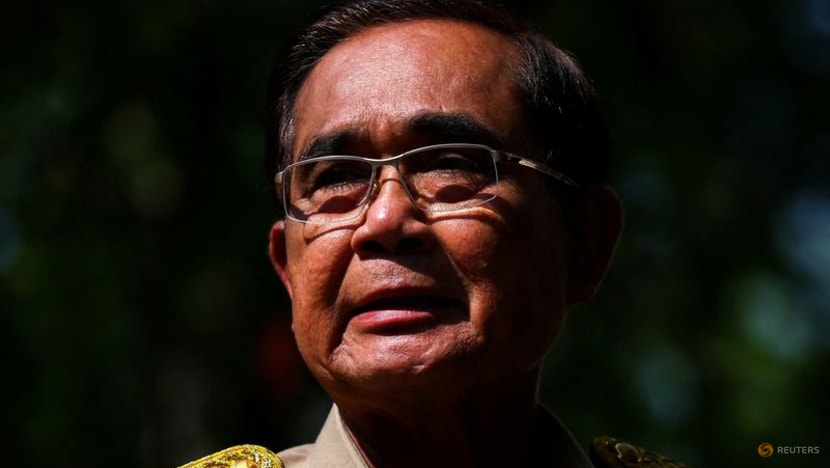 BANGKOK: Thailand's Prime Minister Prayut Chan-o-cha was officially nominated for re-election on Saturday (Mar 25) as his party's first candidate for the country's next leader in polls set for May 14.
General Prayut, 69, is running with the new United Thai Nation Party, and will likely face Pheu Thai party's Paetongtarn Shinawatra, daughter and niece of two former premiers from the billionaire family.
The incumbent, in power since 2014 when the military toppled a civilian government, was elected as a civilian leader in 2019.
The military veteran has lagged rivals in opinion polls, but hopes to win over supporters with promises of looking after the wellbeing of the people and the country's stability, and protecting the monarchy.
"We volunteer to make everyone as happy as possible," General Prayut said at a party event to introduce its candidates for all 400 constituencies.
He said his next government would continue the work of his current administration with a steady hand and the slogan: "Have done, doing and will continue".
"The most important thing is to defend the country and protect the nation's main institution. Please trust me as you've always done," Prayuth said.
Party leader Pirapan Salirathavibhaga was nominated as the party's No 2 candidate for prime minister.
Thailand's election is set to be a showdown between elite establishment and pro-democracy forces that have dominated politics in the Southeast Asian country for decades.