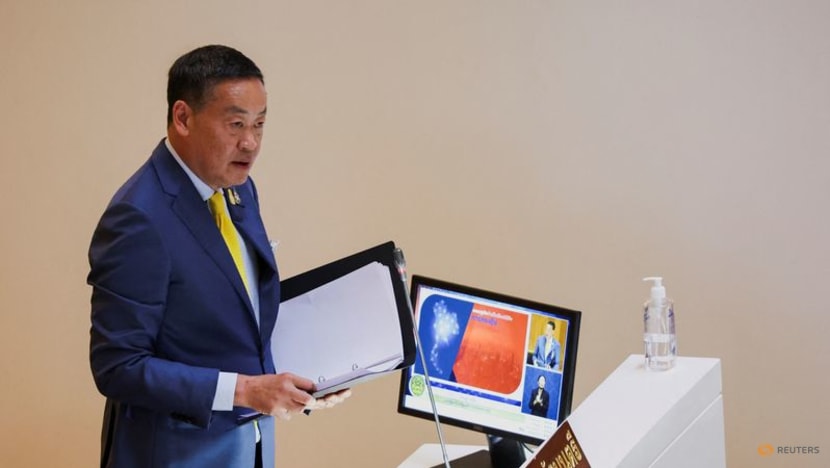 BANGKOK:  Thai Prime Minister Srettha Thavisin came under fire in parliament on Monday (Sep 11) over a policy agenda that opposition lawmakers called vague and said was short of some of his party's boldest election pledges.
Political newcomer Srettha, who heads a coalition government that includes some of his party's most bitter rivals, confirmed his agenda before lawmakers and focused on digital cash handouts, lowering energy prices and relaxing visa rules to boost tourism.
In remarks later in the day, he said his government aimed for growth of at least 5 per cent annually and would support the economy in the short term by boosting tourism, a vital income earner.
Srettha, who is also finance minister, also pledged to take a market-led approach to increase income for farmers.
But the biggest party in parliament, the opposition Move Forward, said the agenda of Srettha's Pheu Thai party lacked specifics.
"This is aimless. There are no clear goals, no time frame and budget," said Move Forward legislator Sirikanya Tansakul, during a marathon debate scheduled to end late on Tuesday.
"The policy statement needs to have details ... It should not be a wish list."
The new administration adopts an economy that is expected to grow 2.8 per cent this year, below a previous forecast of 3.6 per cent.
Srettha said his signature policy - a ฿10,000 (US$282.09) giveaway via a digital wallet to all Thais over the age of 16 - would "reawaken" the economy.
"The digital wallet has to be used in a four kilometre radius so it can trigger regional economic activity ... and the six-month limit will spur short-term growth," he said, defending his policy.
But some questioned its sources of funds for a project that will cost ฿560 billion (US$15.80 billion), including Move Forward's Sirikanya, who asked if Srettha intended to "start governing by destroying fiscal discipline".
The Democrat Party's Jurin Laksanawisit, who was recently commerce minister, asked what had happened to some of the pledges made to the public to win votes.
"You promised a ฿25,000 salary for new graduates, but it is not mentioned," he said.
"Is this a ninja policy that just disappears?"