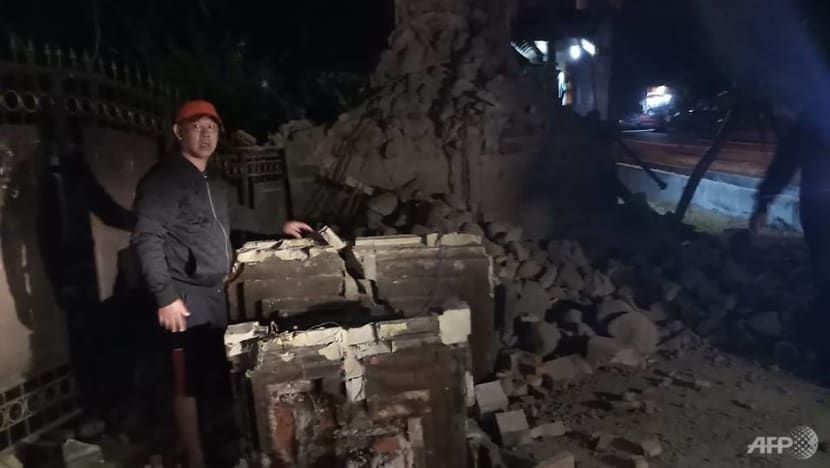 JAKARTA: At least three people were killed as a shallow 6.0-magnitude earthquake struck off the coast of Indonesia's Java and Bali islands on Thursday (Oct 11), a government official said.
The victims in East Java's Sumenep district perished after being crushed by collapsed buildings, national disaster agency spokesman Sutopo Purwo Nugroho said.

"The earthquake happened early Thursday when they were sleeping and the quake suddenly rocked so they didn't have time to evacuate," he said, adding that damage caused by the tremor was not widespread.

"The quake didn't trigger any tsunami for sure," Dwikorita Karnawati, head of Indonesia's geophysics agency, told AFP.
The quake's epicentre was in the Bali Sea around 40km off the eastern end of Java island, according to the USGS, and was felt in Denpasar on the holiday island of Bali. 

The quake struck at a relatively shallow depth of 10km, according to USGS data. Shallow quakes tend to cause more damage. 
A 7.0-magnitude quake struck off Papua New Guinea less than two hours later, with authorities cancelling a tsunami warning that was in place for a few hours. 

Some attendees in Bali for the International Monetary Fund and World Bank annual meetings this week evacuated their hotels as the quake shook the island.
"I felt the quake for at least 30 seconds and I panicked. At first I didn't want to go out but then I decided to leave," Katharina Sudiyono, an Indonesian attendee at the summit, told AFP.
Peter Jacobs, head of the Indonesian Central Bank's IMF-World Bank taskforce, said delegates in Bali's Nusa Dua district for the summit were quickly informed of the situation.
"Many summit participants woke up and asked questions, but we immediately sent out information to them that there had been an earthquake and the impact in Nusa Dua," he told AFP.
There were no immediate reports of damage or injuries in Bali and the summit proceeded Thursday uninterrupted.
"We send our condolences to those affected by the earthquake. Here in Bali, the earthquake has not caused significant damage nor any disruption to the meetings," an IMF spokesman said.
The conference centre was designed to withstand seismic events, and participants had been told to remain there in the event of a quake.
Organisers said in a statement that the earthquake "has not caused significant damage or any disruption to the meetings". 

"No additional action is required at this time," they said, adding that they will continue to monitor and provide further updates as necessary. 
In case of tsunami risk, attendees would be evacuated to a nearby building.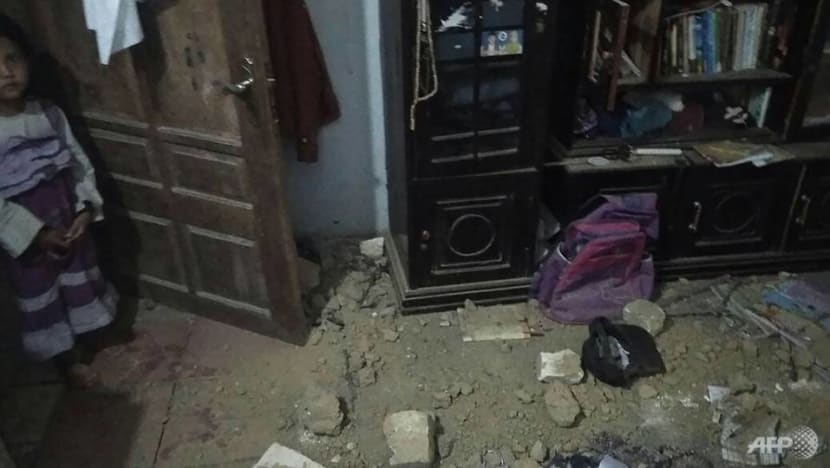 Singapore's Minister for Defence Ng Eng Hen said in a Facebook post that a tremor woke him up in the middle of the night. 
"It was brief, and apart from the lampshade swaying, everything else seemed fine," he added. 
Mr Ng is in Bali to attend the Singapore-Indonesia Leaders' Retreat and ASEAN Leaders' gathering with Prime Minister Lee Hsien Loong, Deputy Prime Minister Teo Chee Hean and Minister for Foreign Affairs Vivian Balakrishnan. 

"This public alert was posted, but life goes on as tremors here are not uncommon," said Mr Ng sharing an image of the alert.
Some guests at the hotel in Nusa Dua, south of Bali's main international airport, briefly fled outside after the strong tremor shook the building.
"The quake was very big. I immediately woke up and took my little kids out of the house," Ni Komang Sudiani told AFP.
"All my neighbours were also running," said the mother of two.
The quake was also felt in Surabaya, the capital of East Java province, which is about 200km from Situbondo, the nearest town to the quake epicentre.
"I felt it for about 10 seconds. People were sleeping but got woken up by it," Tonny Akbar Mahendro told AFP.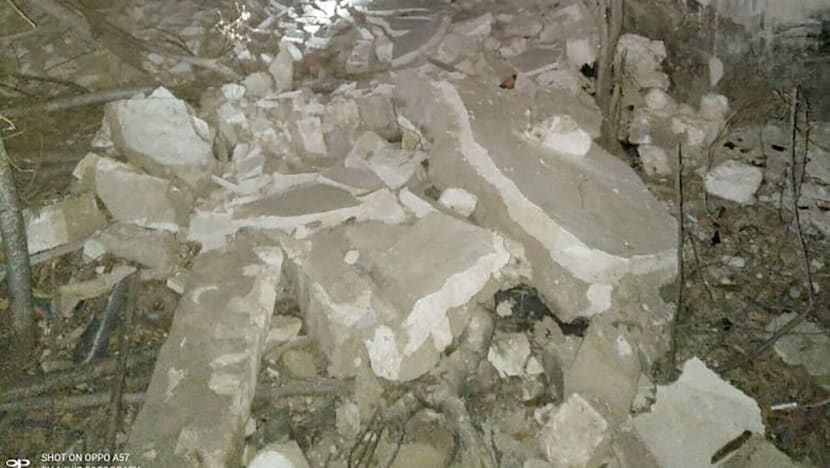 The tremor comes after a 7.5-magnitude quake and subsequent tsunami struck off the Indonesian island of Sulawesi - around 1,000 km northeast of Situbondo - last month, killing more than 2,000 people. 
More than 82,000 people were displaced in the worst-hit city of Palu, 1,500km northeast of the capital, Jakarta, and 67,000 homes destroyed or damaged. 
A string of earthquakes in Lombok in eastern Indonesia killed more than 550 people over the summer.
Indonesia, one of the most disaster-prone nations on earth, straddles the so-called Pacific "Ring of Fire", where tectonic plates collide and many of the world's volcanic eruptions and earthquakes occur.