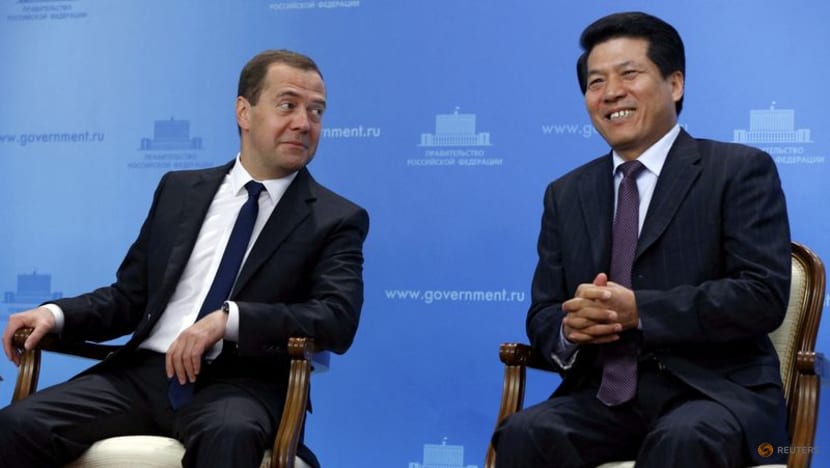 BEIJING: A top Chinese envoy will begin a tour of Ukraine, Russia and other European cities on Monday (May 15) in a trip Beijing says is aimed at discussing a "political settlement" to the Ukraine crisis.
Li Hui, China's special representative for Eurasian affairs and former ambassador to Russia, will also visit Poland, France, Germany on the multi-day trip, the foreign ministry announced on Friday without providing a detailed schedule.
He is the most senior Chinese official to visit Ukraine since Russia invaded in February 2022, and his trip could coincide with the beginnings of a long-anticipated counteroffensive by Ukraine to recapture territory seized by Russia.
Li will visit Ukraine on Tuesday and Wednesday, a Ukrainian government official told Reuters on Monday, declining to provide further details. A Chinese foreign ministry spokesperson said the specifics Li's itinerary would be released in due course.
The visit comes weeks after Chinese President Xi Jinping held a phone call with his Ukrainian counterpart Volodymyr Zelenskyy in late April, in the first talks between the two leaders since the war began.
Zelenskyy described the call as "long and meaningful" on Twitter, while Xi said China would focus on promoting peace, although Beijing's proposals to end the conflict have been met with some scepticism in the West given its ties with Russia.
However, several European leaders, including French President Emmanuel Macron and European Commission chief Ursula von der Leyen, have urged Xi to speak with Zelenskyy and play a more active role in restraining Moscow's actions during a string of visits to the Chinese capital from March onwards.
Since February, Beijing has heavily promoted a 12-point proposal for a political settlement of the Ukraine crisis.
But the plan, launched on the first anniversary of Russia's invasion, was largely a reiteration of China's previous lines on the war. It urged both sides to agree to a gradual de-escalation and warned against the use of nuclear weapons.
"This visit is a very good (opportunity) to promote communication and dialogue with all parties, and make clear all parties' bottom lines," said Wang Huiyao, president of the Center for China and Globalization thinktank in Beijing.
Kyiv has ruled out the idea of any territorial concessions to Russia and has said it wants every inch of its land back. Russia annexed the Crimean peninsula in 2014 and since last year has claimed to have annexed four other Ukrainian regions, which Moscow now calls Russian land.
Throughout the war, China has refrained from condemning its strategic ally Moscow or referring to its actions as an "invasion", leading to criticism from European countries and the United States which have questioned China's credibility as a potential broker in the conflict.
Whatever message Li delivers will be carefully scrutinised given the unease among Western nations over Xi's meeting with his "dear friend" Russian President Vladimir Putin in March, and the two countries' commitment to a "no limits" partnership less than three weeks before the invasion, which Moscow called a "special military operation".