A tourism tale of 3 cities: Tokyo thrives, Macao lures mainland Chinese visitors, while Hong Kong waits to shake off COVID-19 blues
PCR test rule, slow visa process put off mainland visitors to Hong Kong, say industry players.
More Hong Kong residents went away than visitors arrived after COVID-19 restrictions were lifted.

There is Cantonese in the air in neon-lit Shinjuku and Shibuya. The Hong Kongers are unmistakable in the throng of foreigners and locals in the bustling Tokyo districts famous for good food, eclectic shops or simply hanging out.
Here, and elsewhere in the Japanese capital, there are plenty of signs that visitors have come back, from Thailand, Taiwan, South Korea and the United States too, even if tourism is not yet where it was before COVID-19 struck.
At Macao's Ruins of St Paul's and Senado Square, both favourites of visitors to the gaming hub, the Mandarin being spoken suggests that mainland Chinese visitors have returned, thanks to the easing of border restrictions.
And then there is Hong Kong. The city's devastated tourism industry has fallen behind destinations it used to compete with for visitors. Japan and Macao, as well as Thailand, South Korea, Taiwan and Singapore, are already reaping the benefits of easing COVID-19 measures earlier.
More visitors arrived in Hong Kong after the city reopened its borders with the mainland on Jan 8, but they made up only 10 per cent of pre-pandemic levels. In 2019, the city welcomed 56 million visitors, nearly four-fifths of them from the mainland.
Hong Kong authorities have big plans to lure visitors back, but can they catch up with Japan and Macao, and how quickly?
The South China Morning Post checked out the competition and spoke to industry players in the city to find out.
Japan: One of the world's most popular destinations
Hong Kong retiree Fanny Kan, 62, went to Tokyo with her family of four and three friends for a 12-day visit with an unlimited budget.
At Fujikawaguchiko, a resort town in the foothills of Mount Fuji, her group was among visitors from Thailand, Taiwan and South Korea marvelling at the beauty of the sacred mountain against a clear blue sky.
"We like Japan very much. We used to come to Japan at least three times a year before the pandemic. Its scenery is very beautiful," gushed Kan, clearly happy to be travelling again.
"This country is clean and hygienic and the people are very polite."
Japan has emerged among the most popular destinations globally since opening up to international travel late last year.
There were about 3.83 million visitors last year, according to the Japan National Tourism Organisation. That was 15.5 times more than in 2021 but still 88 per cent lower than the record 31.88 million in 2019, before the pandemic.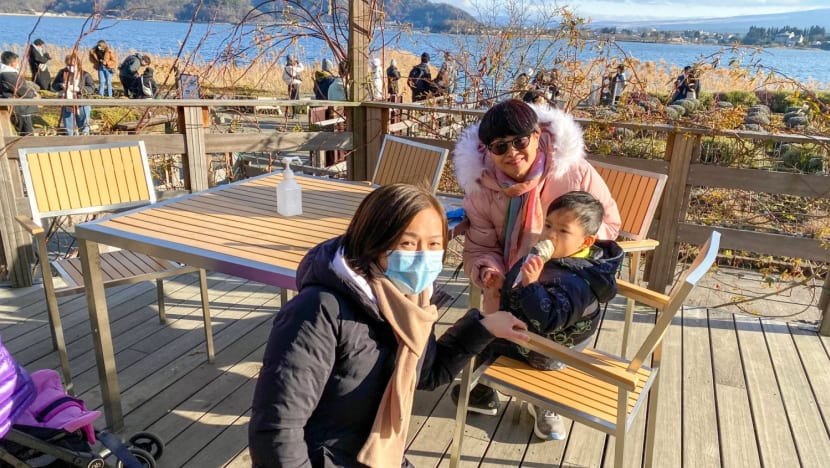 Japan's top five visitor markets last year were South Korea, accounting for about 1.01 million travellers, followed by Taiwan with 331,100, the United States at 323,500, Vietnam contributing 284,100 and Hong Kong at 269,300.
The numbers began climbing right after Japan lifted a daily entry cap and dropped its ban on solo travellers in October.
December alone saw 1.37 million visitors, with Hong Kong contributing the third highest amount at 141,300, after South Korea at 456,100 and Taiwan at 170,200.
At the upscale Ten Stars Dining restaurant in Tokyo, chef Keisuke Tanazawa said tourists had doubled among his patrons over the past month, with most from the US, Hong Kong and Singapore, but only a few from the mainland.
"Now we have at least five to 10 foreign diners every night spending an average of HK$1,200 (US$153) per person," he said.
"We suffered a loss of about HK$7.2 million over the past two years, but now our business has been restored to about 75 per cent of pre-COVID levels."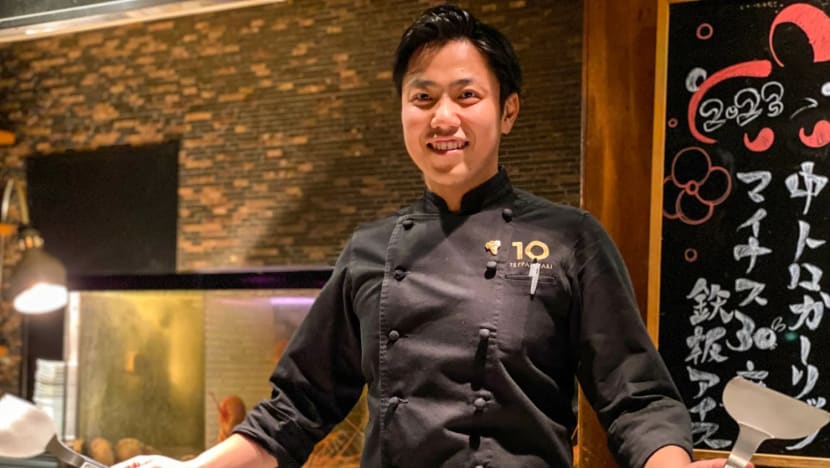 Taiwanese researcher Billy Chung, 41, and his bride Lin Ling, 40, a nurse, chose Tokyo for their honeymoon. "We like Japan very much, so we picked Japan," he said.
Italian ice cream maker Flavia Rossi, 39, said that she planned to travel around the country for 20 days including stops in Tokyo, Osaka and Hokkaido.
"Japan is my dream country. I am a big fan of Japanese comics and I fancy everything about Japan, the food and the scenery," she said. "I may consider going to Hong Kong, but I prefer Japan more."
Macao: Mainland Chinese are back and spending
Macao is banking on tourism to help repair its battered economy, and relaxing its coronavirus restrictions has already brought results.
Visitors from the mainland stood out at popular tourist spots, wheeling large suitcases to fill with their shopping.
Easier immigration procedures were introduced in early January, with visitors from the mainland, Hong Kong and Taiwan no longer having to do polymerase chain reaction (PCR) tests. Those from other places must show proof of a negative result obtained within 48 hours before arrival.
An employee at a pharmacy near the Ruins of St Paul's said business from visitors had improved since pandemic measures were eased.
"Most of the customers are from mainland China, but I see fewer from Hong Kong and other places," he said. "The mainlanders' spending power has increased, you can tell from the suitcases they bring to buy in bulk."
Maria Helena de Senna Fernandes, director of the Macao Government Tourism Office (MGTO), said the most important aspects of tourism in the city included UNESCO World Heritage Sites like the Ruins of St Paul's and being declared a UNESCO Creative City of Gastronomy for its food culture and culinary arts.
"These calling cards are very important because tourists like to see what is local and taste local delicacies," she said.
Though Macao has long been best known as a gambling hub with its massive casino resorts, she stressed that it promised more.
Art lovers could visit the interactive immersive space called teamLab SuperNature and new art galleries at the Venetian resort, for example.
"We have different products that suit different tastes," she said, adding that the city had introduced more hotels during the pandemic and needed to be more aggressive to bring tourists back.
Morgan Fong Ka-lam, vice-chairman of the Industrial Association of Macau which represents the manufacturing industry, said he hoped visitors would be drawn by the city's history and heritage sites and not its casinos only.
"Mainland Chinese tourists' understanding of Macao is probably just the casinos. But during the pandemic, we have been trying to promote Macao's many diversified activities, including culture and educational activities," he said.
Hong Kong's trump card – Greater Bay Area cruise hub?
Compared with Tokyo and Macao, Hong Kong has been struggling to attract visitors, even after resuming quarantine-free travel with the mainland on Jan 8.
From Jan 2 to Jan 8, before the restrictions were lifted, about 23,000 people arrived from the mainland. This more than doubled to 50,000 the following week, before increasing to more than 78,000 in the week of Jan 16. More than 20,000 arrived daily on the eve and first day of Chinese New Year.
But there were fewer visitors than Hong Kong residents who travelled, and industry leaders said cross-border visitors were put off by having to show a negative PCR test result.
"We expect the PCR test to be lifted as soon as possible," said Gianna Hsu Wong Mei-lun, chairwoman of the city's Travel Industry Council. "Hong Kong people and mainlanders find the tests difficult."
Chief Executive John Lee Ka-chiu has pledged an all-out effort to lure travellers back, with international conferences, exhibitions, sports and cultural events.
The Hong Kong Tourism Board will offer visitors vouchers to spend on transport, food and shopping as part of a HK$100 million promotional campaign. It will also hand out 500,000 air tickets worth HK$2 billion to bring visitors back.
Local tour operator Teddy Chung Wai-tong said that in terms of promotions to international visitors, the city lagged behind Macao, which had expanded its tourism infrastructure even during the pandemic.
"I would say its leisure, hotel and entertainment facilities might be the best in the world. In Hong Kong … we only have M+ and the Palace Museum (that are new)," he said, referring to the two venues in the West Kowloon cultural district. "What else do we have?"
To be fair, Hong Kong also upgraded existing attractions such as the Peak Tram, added Ngong Ping 360's transparent cable cars, expanded Hong Kong Disneyland Resort and renovated Ocean Park.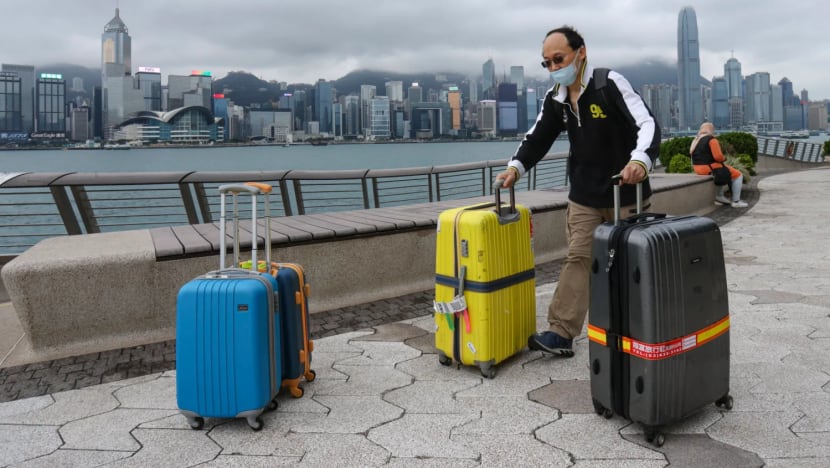 But some industry players have said they believe the city's tourism trump card could be in reviving cruise tourism and tapping the Greater Bay Area, made up of Hong Kong, Macao and nine cities in Guangdong province.
Last Wednesday, Silversea Cruises' Silver Spirit became the first international cruise liner to enter the city's harbour in three years, arriving from Singapore for an overnight stay with 320 passengers from 20 countries.
German operator TUI Cruises' luxury ship Mein Schiff 5 will visit Hong Kong four times in early March, bringing more than 5,000 visitors.
The Hong Kong Tourism Board has arranged at least 82 ship calls from at least 16 cruise lines this year.
Adam Radwanski, Silversea's managing director in the Asia-Pacific region, said Hong Kong's strategic position in the bay area made it an ideal hub for cruises to tap new guests from the region.
"That's why we anticipate a very fast and strong rebound for not only cruising in Hong Kong, but also tourism in this city," he said.
Another welcome sign came last Wednesday when mainland customers snapped up HK$35 million worth of travel packages and deals for the seven-day Chinese New Year holiday over a live-streaming event hosted by Trip.com Group's travel service platform Ctrip. That included the cost of 22,000 hotel room nights.
Thailand emerged as the top destination for mainland tourists over the festive holidays, with travel packages worth 40 million yuan (US$5.89 million) sold out.
Trip.com vice-president Sun Tianxu said Hong Kong authorities could do more to entice mainlanders, by scrapping the PCR test requirement and the need to wear masks on public transport and in specified public areas, and cutting red tape for visa approvals.
"There are still a lot of people queuing to apply for a visa in various cities on the mainland, and it can take five to seven days for approval," she said.
Former Hong Kong Airport Authority chief Stanley Hui Hon-chung, now CEO at Greater Bay Airlines, said it would take time for global travellers, including those from the mainland, to return to Hong Kong.
"For many people, it is not a tourist destination, but part of their journey to mainland China," he said. "When tourists stop over in Hong Kong, they may stay here to meet business contacts, shop or tour the city."
Ultimately, he said, the city's tourism prospects relied greatly on Beijing's policies, as mainland tourists were the bulk of arrivals and Hong Kong depended on the country's visa policies to attract foreign travellers.
"With China opening up its border with Hong Kong, there will be more mainland tourists flocking to the city. They are expected to boost tourism income as they have great purchasing power and a big desire to explore the world," he said.
Over in Tokyo, Japanese travellers were not yet in any hurry to visit Hong Kong.
"Before COVID-19, Hong Kong was among the top 10 worldwide destinations for Japanese who usually stayed there for about five days. But now it has dropped out of the top 10," said Sona Choi, a manager at online travel agency AirTrip in Japan.
Despite the weaker yen discouraging international travel, she was upbeat that Japanese tourists would gradually return to the city.
"Hong Kong is convenient, clean, with a lot of food choices," she said.
Office worker Miki Miyashita, 44, said she planned to travel to Bangkok in March and might stop over in Hong Kong.
"Compared with other Asian cities, Hong Kong is very energetic and it's near Japan," she said. "It's different from Japan with a mix of Eastern and Western culture, and I would like to try the crab there."
This article was first published on SCMP.
Source: South China Morning Post/kg