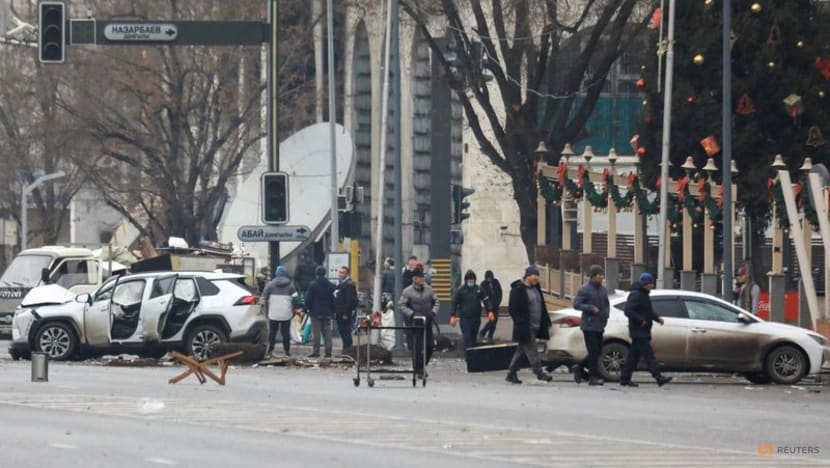 WASHINGTON: The United States said on Friday (Jan 7) it had approved the voluntary departure of non-emergency US government employees and family members from the consulate general in the Kazakh city of Almaty, amid an ongoing state of emergency in the country.
"US citizens in Kazakhstan should be aware that violent protests may severely impact the US Embassy's ability to provide consular services, including assistance to US citizens departing Kazakhstan," the State Department said.
Dozens have died and public buildings across Kazakhstan have been ransacked and torched in the worst violence the ex-Soviet republic has experienced in 30 years of independence.
The uprising has prompted a military intervention by Moscow at a time of high tension in East-West relations as Russia and the United States gear up for talks next week on the Ukraine crisis.
Kazakh President Kassym-Jomart Tokayev blamed foreign-trained terrorists for the unrest, without providing evidence.
"The militants have not laid down their arms, they continue to commit crimes or are preparing for them," Tokayev, 68, said in a televised address.
"Whoever does not surrender will be destroyed. I have given the order to law enforcement agencies and the army to shoot to kill, without warning."
The demonstrations began as a response to a fuel price hike but swelled into a broad movement against Tokayev's government and former President Nursultan Nazarbayev.