Vietnam's coffee sector braces for compliance challenges under new EU deforestation laws
The new EU regulation mandates trade companies to adhere to strict rules on the traceability of their products.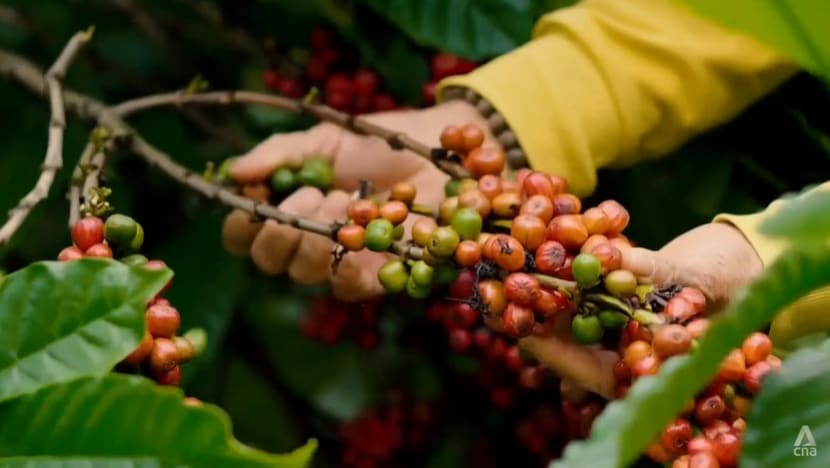 HANOI: Vietnam, the second biggest coffee exporter in the world, is bracing for compliance challenges over a new anti-deforestation trade law by the European Union.
Europe is Vietnam's biggest market for coffee. About 50 to 60 per cent of the Southeast Asian nation's total coffee exports head there each year.
The European Parliament in April approved a legislation to ban goods linked to deforestation, and requires proof that imports are deforestation-free.
Affected commodities include cocoa, palm oil, wood, soy, rubber – and coffee.
Businesses said the new law will affect Vietnam's farmers and exporters, who will have to grapple with the complex paperwork of providing verifiable evidence.
"The regulation will directly affect stakeholders in the supply chains and impact the livelihoods of farmers, especially the smallholders, who make up the majority of Vietnam's coffee production," said Agriculture and Rural Development Minister Le Minh Hoan.
"They will face many challenges, particularly in terms of location data, traceability, monitoring systems, and deforestation-free supply chain management," he told a news conference on Thursday (Jun 29) in Hanoi.
Industry players said that most of Vietnam's coffee production does not flout the new EU rule, as a majority of its plantations were established decades ago.
"Deforestation is no longer a concern in Vietnam's coffee industry," said Mr Nguyen Xuan Loi, chief executive officer of An Thai Group, a company that supplies instant coffee. 
"Vietnam's coffee plantations are grown on lands that are stable. It is extremely rare for coffee trees to be grown on deforested land," he added. 
The main challenge, industry sources said, is the process of providing evidence that their goods are in compliance with the new law.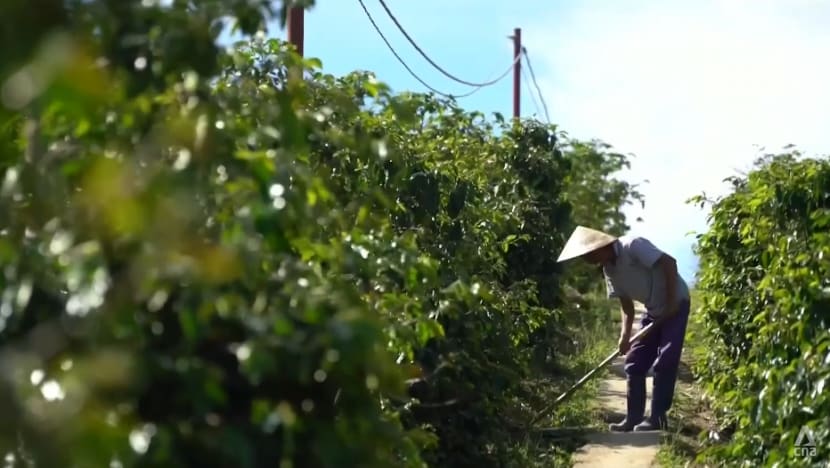 COMPLEX RULES
The European Union Deforestation Regulation (EUDR) mandates companies to prove their goods are not produced on land deforested after 2020.
This means Vietnam's farmers and exporters need to adhere to strict rules on the traceability of their coffee beans, as well as the geolocation of each coffee farm.
"Due diligence and strict traceability obligations will apply without discrimination for all relevant products," Ms Florika Fink-Hooijer, director-general of the European Commission's environment department, said in Hanoi on Thursday.
Most of the coffee produced in the country – some 90 per cent – are farmed by smallholders, which makes tracking each bean difficult, said Ms Tran Quynh Chi, a regional director at social enterprise IDH The Sustainable Trade Initiative.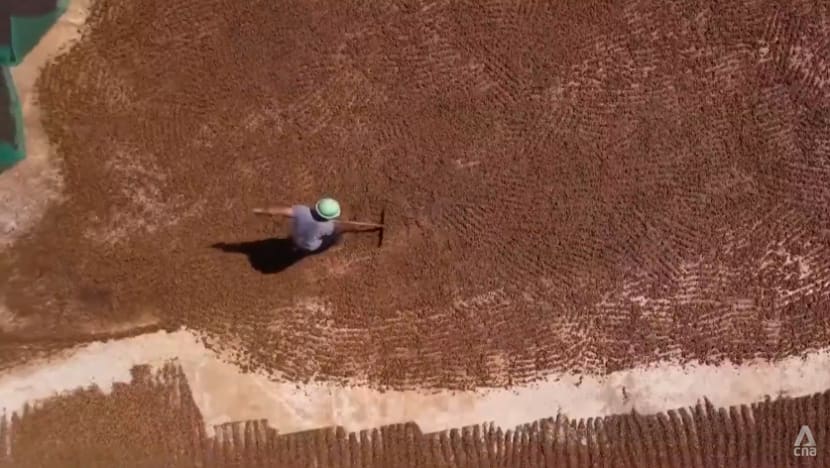 "Each farmer might have about three or four plots of land, which might be scattered. So the management of these plots to make sure they are not deforested and guarantee sustainable production is very challenging," she said.
Major Vietnamese coffee exporters are working with independent agencies in the international coffee industry to promote and obtain certificates on sustainable production.
However, the EU's new requirements are much stricter and demands more details than current standard sustainability certificates.
"According to the regulation, 100 per cent of some of Vietnam's agricultural products, especially coffee, imported into the European market must have GPS (global positioning system) data at farm level, which will be used to assess the risk of deforestation through remote sensing monitoring systems," the EU's Vietnam delegation said in a press release emailed to the media on Thursday.
INSUFFICIENT INFORMATION
A lack of clarity on the guidelines are also putting Vietnam's coffee exporters on edge.
 
"We don't know what the specific standards of the new EU regulation are. There have been no specific guidelines. It's challenging for us," said export firm Simexco's manager of sustainable production Nguyen Tien Dung.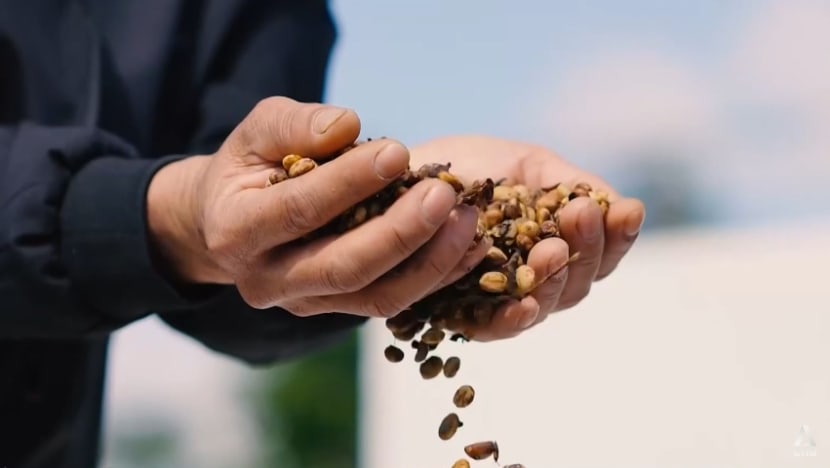 The EU regulation has a benchmarking system which assigns a level of risk related to deforestation to countries within and outside the bloc.
The risk category will determine the level of specific obligations for traders and authorities to carry out inspections and controls.
Vietnamese businesses said they have yet to receive information on where they stand.
"The guidance for implementation is not there yet with the European Commission. We also don't know what is the result of benchmarking Vietnam's coffee sector against other countries," said Ms Tran Quynh Chi.
Like other nations that export agricultural products to the European market, Vietnam has 18 months – until December 2024 – to comply with the new regulation.
This month, some major coffee exporters launched pilot programmes to collect information and data in an attempt to devise solutions.
Amid uncertainties, industry insiders said they believe the new EU rules will help transform the country's coffee industry into a more sustainable trade.
"Compliance with this regulation is not only necessary to meet the requirements of the EU market for exporting key commodities," said Vietnamese Minister Le Minh Hoan.
"This is also an opportunity to accelerate the implementation of Vietnam's agricultural development strategy towards transparency, responsibility, sustainability, and green growth."
However, observers warned that the added compliance will likely increase the cost of coffee production in Vietnam.
Some cautioned that without close government scrutiny, the increasing price of coffee in the country – which is currently at its highest in more than 30 years – could prompt some farmers to clear forests for land to grow coffee plants, putting their exports at risk of being banned by the EU.