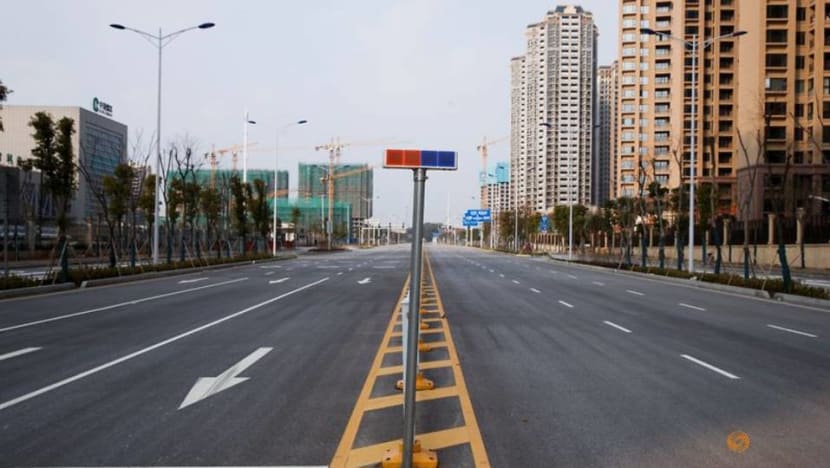 WUHAN: The nationwide death toll from China's viral epidemic has risen to 170, the government said on Thursday (Jan 30), with more than 1,700 new infections confirmed.
Thirty-seven of the 38 new deaths came in hard-hit Hubei province, the epicentre of a contagion that is causing mounting global fear. Another death occurred in southwestern Sichuan province, the central government said.

Tibet also reported its first case, the commission said.
The 38 new deaths marked the biggest single-day jump yet and come as a massive containment effort is under way that has effectively locked down tens of millions of people in Hubei.
The new figures take the total number of those infected in China to more than 7,700.
The health commission for Hubei said that deaths in the province from the disease had risen by 37 to 162 as of the end of Jan 29.
There had been a further 1,032 cases detected in Hubei, taking the total to 4,586, it said.
Foreign governments have been flying their citizens out of the area, as the number of deaths jumped and the World Health Organization has voiced "grave concern" about person-to-person spread in three other countries.
More than 50 million people have been locked down in and around Wuhan, the central industrial city where the outbreak first began, in a bid by authorities to stop an infection that has since spread to other cities in China and to other countries.
While some experts believe the new strain, known as "2019-nCoV", is not as deadly as SARS, alarm has grown over its rapid spread and many unknown attributes, such as how lethal it is.
Like other respiratory infections, it is spread by droplets from coughs and sneezes, with an incubation time between one and 14 days. There are signs it may spread before symptoms show.
Follow us on Telegram for the latest updates: https://cna.asia/telegram