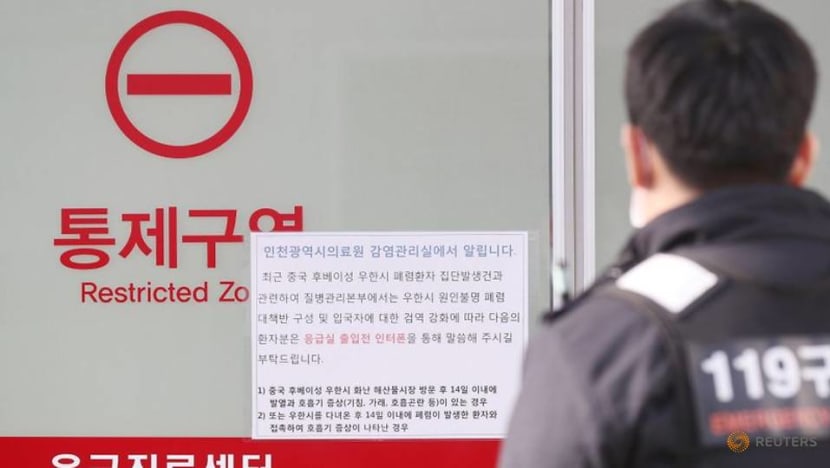 SEOUL: South Korea on Friday (Jan 24) confirmed its second case of the SARS-like virus that has killed at least 25 in China, as concerns mount about a wider outbreak.
Several nations including the US have stepped up checks on airport passengers to detect the coronavirus, which first emerged in the central Chinese city of Wuhan.
The virus has caused alarm in China and abroad because of its genetic similarities to Severe Acute Respiratory Syndrome (SARS), which killed nearly 650 people across mainland China and Hong Kong in 2002-2003.

On Friday, Seoul's health ministry said a South Korean man in his 50s started experiencing symptoms while working in Wuhan on Jan 10.

He was tested upon returning to the country earlier this week, and was confirmed to be South Korea's second case of the virus on Thursday, the ministry added.

"The patient was adequately aware of the situation in Wuhan ... and cooperated well with the health authorities' requests during the monitoring period after returning home," the ministry said in a statement.

The virus, which started in Wuhan city in Hubei province, has since spread to other major cities including Beijing, Shanghai and Hong Kong.
Cases have been confirmed in Singapore, Japan, Thailand, South Korea, Taiwan, Vietnam and the United States.

Scrambling to contain the outbreak, the local government in Wuhan, a city of 11 million people, suspended most transport operations on Thursday, including outgoing flights, and people were told not to leave. 
Hours later, neighboring Huanggang, a city of about 7 million people, announced similar measures.
The previously unknown virus strain is believed to have emerged from illegally traded wildlife at an animal market in Wuhan.
It has created alarm because there are a number of unknowns surrounding it. It is too early to know just how dangerous it is and how easily it spreads between people.
There is no vaccine for the virus, which can spread through respiratory transmission. Symptoms include fever, difficulty breathing and coughing.

Follow us on Telegram for the latest updates: https://cna.asia/telegram