The Australian bucket list: How much have you checked off?
It's been a while, traveller – here's how you can cover as much of Australia the minute it opens.
The virtual tours, the online experiences and the many educational videos – you've done them all. They have served to whet your appetite for a post-pandemic dream vacation, decorated with new discoveries that beckon to you. Slowly but surely, restrictions will be lifted and your wanderlust sated.
Before Australia opens its borders, plan and schedule your to-do list of the best sights and sounds around the great continent. With experiences for everyone and anyone, here are the must-sees and must-dos of Down Under.
DIVE INTO THE EARTH'S LARGEST LIVING STRUCTURE 
It's a technicoloured world out there, and with over 1,500 species of fish, 600 species of coral and 30 different species of whales and dolphins, the Great Barrier Reef is almost peerless in its marine beauty and diversity. It is the largest coral reef in the world and Queensland's city of Cairns is the gateway to this world wonder.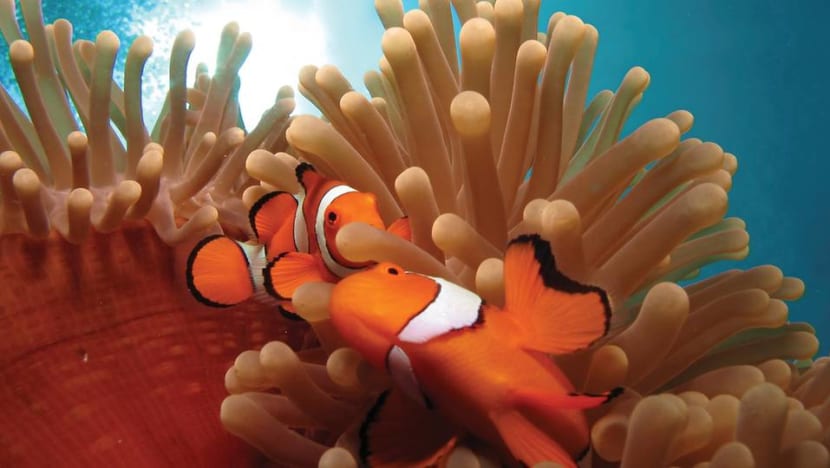 Balance the great blues with equally great greens by taking a two-hour drive north to see the rainforest that inspired the film Avatar – the Daintree. This tropical rainforest is the world's oldest, and teems with colourful flora and fauna. 
Take a drive up to Bundaberg and enjoy the Southern Great Barrier Reef with its extraordinary dive and surf spots. Lady Elliot, in particular, is deemed one of the world's top five places to swim with giant manta rays.
EXPLORE THE STRIKING HEART OF AUSTRALIA BY TRAIN
The Northern Territory is often considered the heart of Australia and what better way to explore it than an adventurous train journey that covers much of the state? The Ghan train runs between Darwin and Adelaide and brings its guests on a visual spectacle through lush green forests, ochre desert sands and azure skies.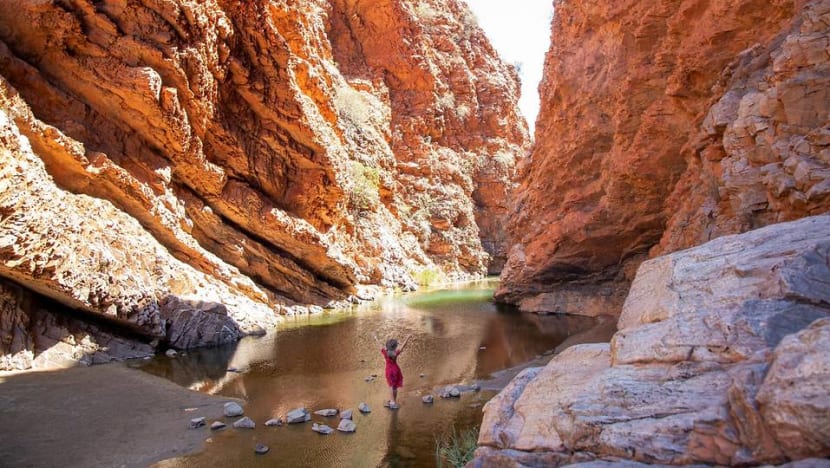 From Darwin, the train will bring you to Katherine, where a cruise will weave you through the magnificent Nitmiluk Gorge. Alternatively, arrange for a drive south to Mataranka Thermal Pools for a therapeutic soak. 
Continue on the train to Alice Springs and find yourself in a remote town brimming with indigenous art, culture and history. Check out the Araluen Arts Centre before heading to the spiritual site of Uluru, Australia's red monument – to witness a stunning sunset. But don't leave just yet. When night falls, Bruce Munro's Field of Light is a glowing installation that will take your breath away.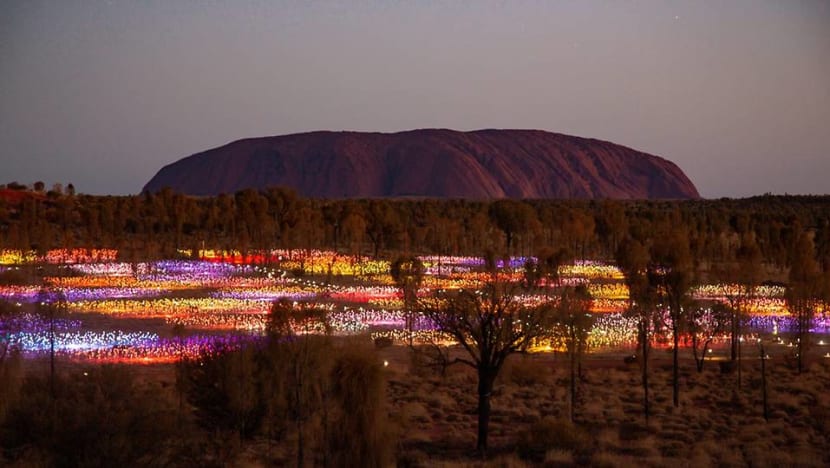 The Ghan train's journey continues on further down south, ending in Adelaide, the capital city of South Australia. The trip can also be done in reverse, starting south before heading north.
REDISCOVER AN ICONIC CITY FILLED WITH HIDDEN CHARMS 
When it comes to a city that has everything to offer, Sydney is the place to go. Over at the capital of New South Wales, the diverse pockets of inner-city precincts are full of charm.
There's the hip suburbs of Paddington and Surry Hills, where one can dig for fashion finds at The Intersection, or have delicious brunch at a cafe along the green streets full of terraced houses. For other shopping options, the bohemian hood of Newtown offers vintage buys, bookshops and eclectic eateries and bars.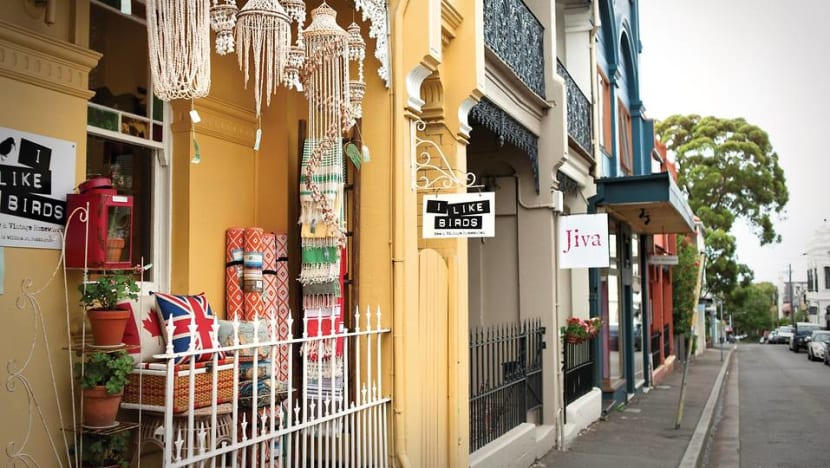 And if refurbished sites are your thing, Chippendale features converted warehouses, galleries and delicious eats, while the city's newest waterfront destination Barangaroo transforms a 22-hectare container terminal into an exciting shopping and dining hub.

Finally, to capture a breath-taking perspective of the iconic Sydney Opera House, one can scuttle up 134m to the summit of the Sydney Harbour Bridge. The 360-degree panoramic views there are incomparable.
UNCOVER A DEVILISH ISLAND LIFE
Who'd have guessed that an island hides some of Australia's best mountain sightseeing? With plenty of World Heritage-listed sites, Tasmania's cities have sculpted themselves around the spectacular ranges, making city exploration particularly scenic.
Launceston is not only one of the world's few cities to be wrapped around a gorge, but probably the island's best place to enjoy homely hospitality and fresh local produce. Hobart offers the same but nudges things a bit more upscale, with fine restaurants located in Salamanca and the city docks. Do not miss the Museum of Old and New Art (MONA). This underground art museum is cut into the sandstone cliffs, and houses an eclectic collection both impressive and provocative.
Don't forget to feed the famous Tasmanian devil before you go – the marsupials are really fascinating to watch. Pick from options at the Bonorong Wildlife Sanctuary, Tasmanian Devil Unzoo or Devils at Cradle near Cradle Mountain.
GET PERSONAL WITH UNIQUE AND DIVERSE WILDLIFE
Everyone knows the world's happiest animal is the quokka. The chipper cuties have become social media celebrities, as well as arguably the best selfie mates in Western Australia. You can find them on Rottnest Island, a 90-minute ferry ride from Perth, and the car-free island can even be a laidback overnight camping spot, with plenty of cycling routes.
If quokkas aren't your thing, go underwater instead to witness another gentle creature – the whale shark. Take a drive up the Coral Coast from Perth or just book a direct flight from Perth to Exmouth and head to Ningaloo Reef. This world-famous destination comes alive between March and July when the waters offer snorkelling and swimming with beautiful whale sharks, then manta rays from May to November.
WATCH THE WORLD'S CUTEST PARADE
Over in Victoria, the city of Melbourne has been holding fort as the cultural capital of Australia. Apart from the galleries, trendy locales and some of the world's best coffee spots, make time to visit some of the cutest local wildlife located not too far from the city when you're in the area.
Every evening, over on Phillip Island, one can sit on the beach and watch the smallest species of penguins, aptly named little penguins, waddle up the sands as they return home from a day of fishing. The sight of these friendly birds scampering back to their burrows is a treat for all ages.
While on the island, don't forget to meet some of Australia's other endearing wildlife. There are the tree-hugging koalas at the Koala Reserve as you stroll in a eucalyptus woodland, or a cruise will let you sight fur seals and whales.
EMBRACE REAL OUTBACK LIVING
Down in South Australia, the city of Adelaide is transforming with exciting developments. But if you're looking to escape city life, a little trip to Kangaroo Island may just be what the doctor ordered. 
Experience a free-spirited outback adventure and truly disconnect for a while. The abundance of wildlife will thrill the purists, as you encounter native creatures in their habitat. Walk with the endangered Australian sea lions at the southern Seal Bay Conservation Park, or look out for masses of black swans around American River and pelicans at Kingscote Wharf. With some help from the guides at Kangaroo Island Odysseys, try your hand at spotting some wild koalas, kangaroos and wallabies.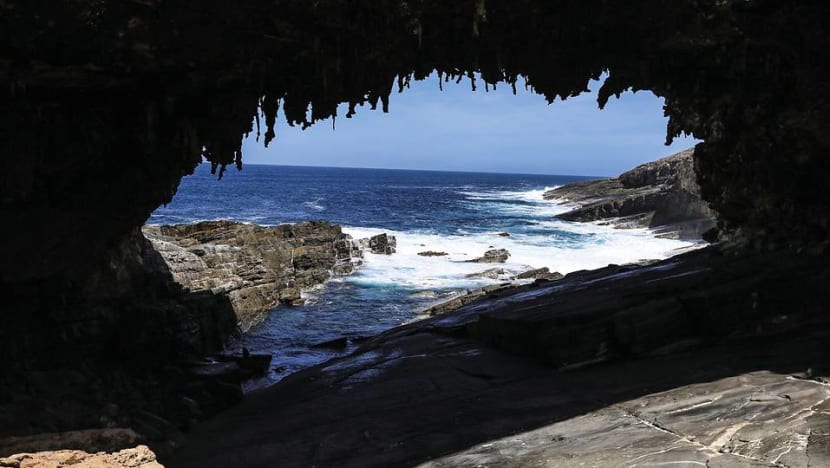 Even as you meet these animals, you'll encounter fascinating formations on Kangaroo Island. The Admiral's Arch at Flinders Chase National Park is an impressive rock bridge with hundreds of stalactites hanging to its bottom. This immersion in nature is the digital detox everyone needs.
FLY OVER A SCENIC CAPITAL
Canberra is the capital city of Australia, and the major city of the Australian Capital Territory state. Having benefited from meticulous urban planning, it is a visionary place with a good balance of developments and spacious green lots. It's precisely why Canberra has the honour of being one of the few cities in the world to accommodate hot-air ballooning above its urban jungle.
Take flight at dawn over Lake Burley Griffin and watch the morning rays slowly bathe the city in soft golden light. If you're heading over in early March, you'll get an extra treat. The Canberra Balloon Spectacular features multiple balloons of striking designs that fly over the city, and is part of the Enlighten Festival where Canberra's national attractions are transformed by lights after dark. It's a visual celebration that carries on for days.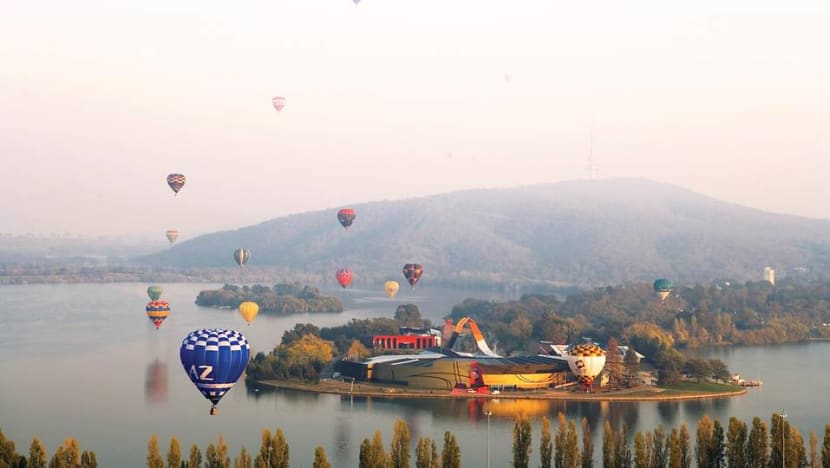 Ready for more inspiration? Australia's welcome can be felt in all its vibrancy when you visit its website. Pick a region or two and get ready to start checking off those bucket list experiences!