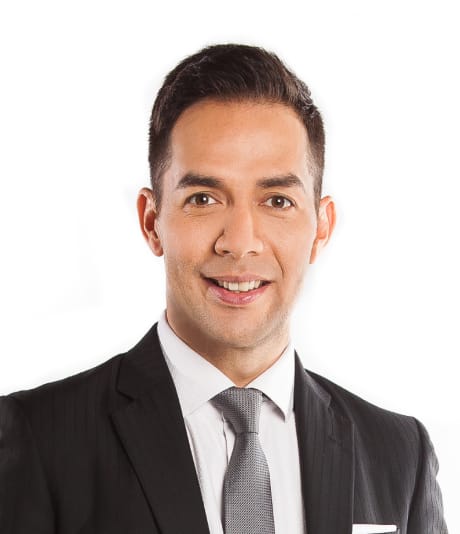 Steve fronts CNA's two 1-hour flagship nightly bulletins; Asia Tonight at 8pm and Singapore Tonight at 10pm.

He is the regular first choice for the channels special broadcasts. Recent examples include the 2020 Singapore General Election, the two Trump-Kim Summits and the 2018 Malaysia Elections which saw Dr Mahathir Mohamad sweep back to power. For the Trump-Kim summit in Singapore on 12 June 2018, Steve was on-air helming our coverage for 12 hours. CNA's coverage of the event garnered Gold in the Breaking News Coverage category at the prestigious World Media Festivals Television & Corporate Media Awards ceremony, held in Hamburg, Germany.

He has also anchored current affairs documentaries The Social Experiment and Singapore 2035.

Steve's passion for sport and versatility in front of the camera enabled him to co-present Mediacorp's production of the 2018 FIFA World Cup, which he managed while still carrying out his CNA duties.

Prior to joining CNA in March 2012, Steve worked at ESPN Star Sports as a presenter for Sportscenter Asia and as a broadcast journalist for the 24hr channel ESPNews. Steve also worked as a pundit for Astro's (Malaysia) coverage of the 2011 Rugby World Cup in his capacity as the former (and first) Captain of the Brunei National Rugby team. Steve first stepped in front of the camera in 2009, as a presenter for News at Ten and World News on Radio Television Brunei.

Prior to TV, Steve worked at the Brunei Economic Development Board as an Account Manager.

Steve graduated with a Bachelor of Arts Degree in Business Management and Marketing Management from the University of Gloucestershire.