A better tomorrow for five individuals and their families
Find out how programmes supported by Community Chest empower beneficiaries.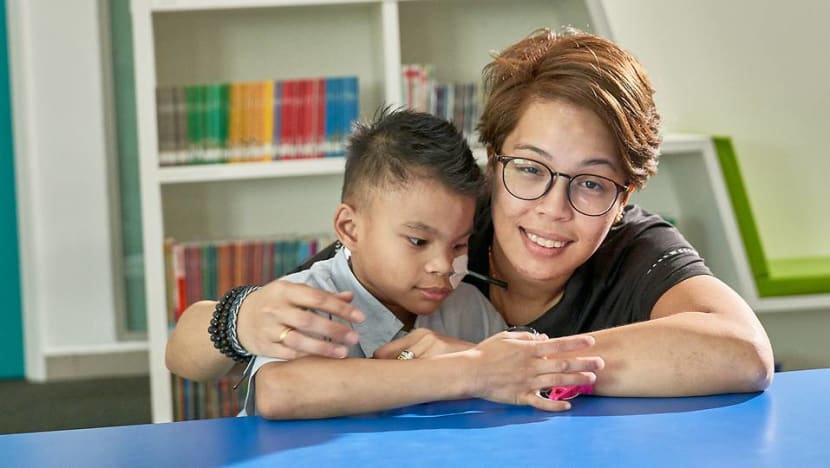 Going to school is a rite of passage for every child, but for Muhammad Rayn Danial Bin Muhammad Dino, school has made all the difference. Rayn, who has special needs, attends AWWA School's Special Education Programme.
Despite being non-verbal, Rayn can now respond to his teachers and understand how he should behave in school. He has developed an interest in sports and is attending swimming and therapy sessions. The inquisitive 10-year-old is also able to interact with his classmates and help them when prompted.
Rayn is one of the service users of the over 80 social service agencies and 200 critical programmes that are supported by Community Chest, the fundraising and engagement arm of the National Council of Social Service. Since Community Chest's fundraising and operating costs are mostly covered by the Tote Board, 100 per cent of its received donations go towards the charities and non-profits it supports, and in turn, allows them to focus on providing the necessary services to empower those in need.
Large or small, each donation can make a significant impact on someone's life. For example, in 2019, Community Chest provided 2,347 children and youth like Rayn with opportunities to improve their well-being and develop essential life skills.
Besides children with special needs and youth-at-risk, Community Chest supports four other main vulnerable groups: Adults with disabilities, families in need, vulnerable seniors and persons with mental health conditions. Here are some of their stories.
YOU'LL NEVER WALK ALONE
Mr Ng Kai Wing lost his wife when she suffered a stroke and fell. The latter passed away in his arms and Mr Ng's life was never the same again.
The senior was admitted to a community hospital due to shock and inability to function on his own. After his discharge, the 82-year-old was fearful of history repeating itself with no help at hand should he fall in his four-room HDB flat. The widower has no children and the only relative he keeps in touch with is his wife's nephew, who often travels abroad for work.
Mr Ng was referred to O'Joy Limited, which provides bereavement counselling, decluttering support, financial planning and care arrangements. Today, Mr Ng is cared for by a helper and receives regular visits from a volunteer para-counsellor who watches out for him and provides companionship. In 2019, social service agencies like O'Joy Limited have lessened the isolation of 1,024 seniors like Mr Ng, and lent the support they need to age in place safely.
HEALING, WITH HELP FROM A PUSHCART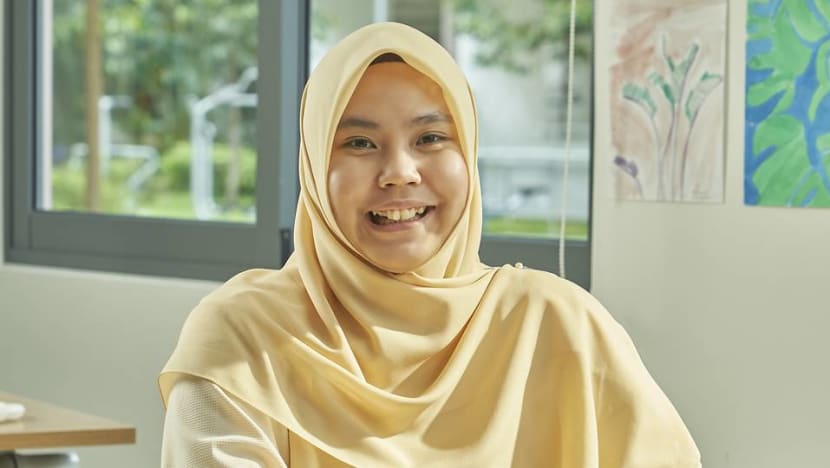 Ms Rishah Binte Zainal is today a peer support specialist at Club HEAL; she started out manning its pushcart, which sells pottery made by the agency's beneficiaries to the public.

The mother of a baby girl, 34-year-old Ms Rishah came to Club HEAL for counselling in 2014. She had been unable to concentrate at work and often found herself crying in the restroom. Ms Rishah eventually left her job and was diagnosed with  major depressive disorder and anxiety in 2015.
Being in charge of Club HEAL's pushcart gave Ms Rishah back her confidence and offered her a chance to recover at her own pace. She now helps others who are experiencing the same darkness she emerged from: "I attribute my ongoing recovery to the peers whom I've crossed paths with, and to Club HEAL for providing a safe space."
Through Club HEAL and other mental healthcare agencies, 591 patients with mental health conditions gained the skills to better manage their conditions, while 119 people were given the social support needed to integrate into community settings in 2019.  
CATERING TO THE FUTURE
Preparing a meal might be a chore to many, but for Ms Tay Xin En, it signifies independence and fulfilment. The 28-year-old is part of the Association for Persons with Special Needs (APSN) Centre for Adults Catering Enterprise, which offers food and beverage industry training to prepare beneficiaries for open employment.
Ms Tay says that her dream is to be a chef, or to work at McDonald's. She looks forward to attending the training programme, where she is now able to prepare an entire meal by herself.
Thanks to APSN Centre for Adults and its fellow agencies, 1,589 persons with disabilities were actively engaged in sheltered workshops, or stayed in employment for at least three months in 2019. In the same time frame, another 1,315 people became more independent, participated in the community and saw an improvement in their daily living skills – just like Ms Tay.
A RESILIENT PARENT AND PROVIDER
A mother of five, 41-year-old Vineswari P Ratnaval turned to the Singapore Indian Development Association (SINDA) for help in 2017 when she was unemployed and struggled to feed her family. With three of her children diagnosed with dyslexia, and one with mild intellectual disability, Ms Vineswari was overwhelmed.
With SINDA's support in the form of counselling sessions, voucher assistance and bursaries, she attended eldercare training that eventually led her to take on the role of a healthcare assistant. Ms Vineswari is currently pursuing a diploma in eldercare, and hopes to give back to the community by supporting the sick and elderly.
Across Singapore, 5,655 families in similar straits were able to boost their self-reliance and resilience via Family Service Centres in 2019. By funding social service agencies, Community Chest works to ensure that the futures of families like Ms Vineswari's are brighter, more resilient and filled with hope.
Make a difference at comchest.gov.sg/wearethegeneration.