Bringing others along, as she progresses through learning
As a workplace leader and mentor, senior principal occupational therapist Florence Cheong aims to create continuous learning opportunities for all.
As head of the Occupational Therapy Department at Tan Tock Seng Hospital (TTSH) and an award-winning occupational therapist, Ms Florence Cheong is an inspiring figure to her peers and junior colleagues in healthcare.
In her role as department head, Ms Cheong oversees the management, clinical and professional direction of her unit, which has grown from less than 20 to more than 100 staff during her tenure.
As an occupational therapist, she assesses and assists patients who have medical conditions and wish to either learn how to drive or resume driving. "Some patients will require modifications made to their vehicles and driving remediation," she explained. "I derive a lot of satisfaction when my patients return to driving or learn to drive successfully."
Vehicle modifications include adding a spinner knob to a vehicle's steering wheel for people who drive with one hand and using a left-foot accelerator instead of the usual right-foot accelerator pedal. The latter modification is made at a car workshop and the vehicle is then inspected by the Land Transport Authority.
Having worked in the field for 23 years, the 44-year-old has garnered several awards: The Courage Fund Healthcare Humanity Award in 2015, the Inspiring Occupational Therapist Award in 2019 and the SkillsFuture Fellowships in 2020.
BUILDING A RAPPORT, AND MORE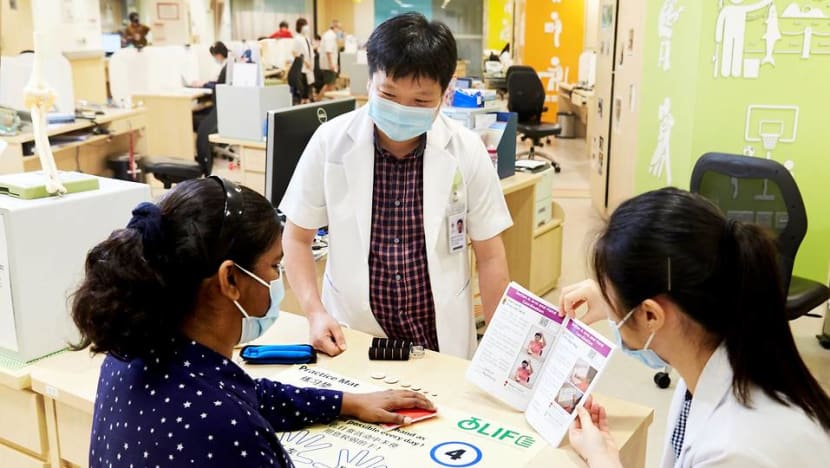 Ms Cheong was drawn to occupational therapy after her A levels because of its scope for creativity and the opportunity to work with people. Occupational therapists use activities with specific goals to help people gain the ability to perform everyday activities, like going to school or work, leisure or self-care pursuits.
Ms Cheong thrives on building genuine connections with her patients and colleagues. "I enjoy growing together with and developing my colleagues into confident leaders," she shared, adding that she often spends time in staff discussions about the various projects her department is involved in.
Some of these projects – aimed at improving patients' quality of life – have an innovative flair to them. For example, Ms Cheong and her team collaborated with TTSH's design technicians to create 3D-printed customised assistive devices for patients, such as a multi-holder for people with upper-limb disabilities.
Her willingness to seek out expertise and learn from others is characteristic of her style of leadership. When she was appointed head of department, Ms Cheong went the extra mile in preparing for her new role by taking a part-time Masters in Health Science Management from the University of Sydney, which TTSH sponsored. She completed the course while working full-time between 2003 and 2005.
In addition to her work, Ms Cheong plays an active role in her professional community. She is Singapore's delegate to the World Federation of Occupational Therapists, and a member of the Ministry of Health-Singapore Institute of Technology (MOH-SIT) Steering Committee, which facilitates the upskilling needs of allied health professionals. 
She also participated in the development of the Skills Framework for Healthcare in 2017 and 2018, during which she helped to conceptualise the critical work functions, key tasks, skills and competencies of occupational therapists.
Within her department, Ms Cheong is a fervent champion for her staff's learning and a firm believer in developing talent.
"I look out for occupational therapists with passion and capability, and nominate them for further training," she said. "Upon completion of their training, I mentor them to work with others in setting up new services and programmes to benefit patients. I set regular update meetings with them where we discuss goals, break them up into doable parts, and ensure we track their progress over time."
She also initiated the Learn-a-Skill workshops in 2019, which are two-hour-long workshop sessions on useful topics like the Clinical Frailty Scale and the Activity Card Sort.
"These are helpful as busy therapists are equipped with a skill that they have practised, and are able to use immediately after the session," she explained.
LIFELONG LEARNING BEYOND HER OWN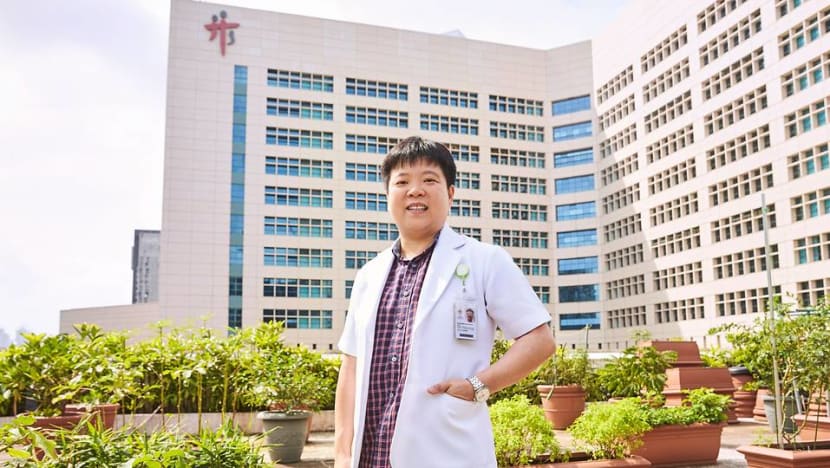 Ms Cheong plans to use the S$10,000 monetary award from the SkillsFuture Fellowships to continue upgrading her learning, by enrolling in a Graduate Diploma in Gerontology at the Singapore University of Social Sciences.
"The knowledge gained will facilitate my work in planning and developing new clinical programmes in TTSH," she said. "I am also planning to attend an international occupational therapy conference in 2022 to present my work and learn from renowned colleagues from all over the world."
Ms Cheong hopes that with the SkillsFuture Fellowships, she can inspire more people to master skills and take up mentorship roles to nurture talent, especially in her chosen healthcare field. "I would like to see occupational therapists being lifelong learners and collaborating actively with professionals from other disciplines to bring more value to clients and the profession."
Presented by the President of the Republic of Singapore, the SkillsFuture Fellowships honours individuals as masters of skills and mentors of future talent. Apply or nominate someone you know for the SkillsFuture Fellowships. Applications are open till March 21.