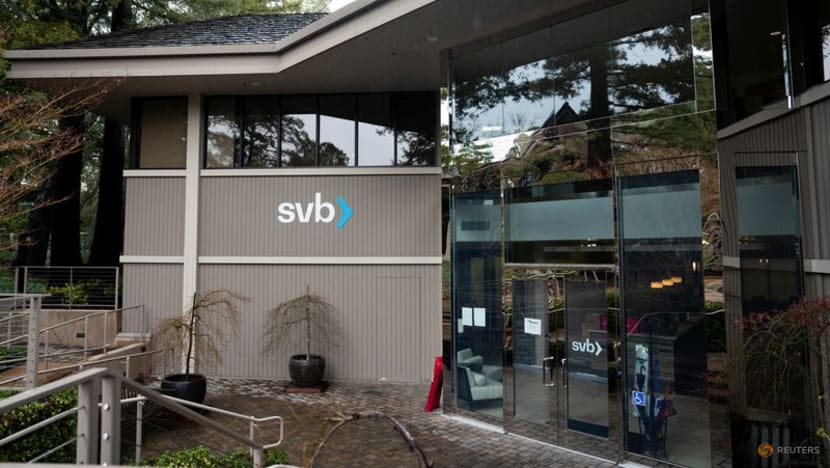 SINGAPORE : Investors scrambled to pull down global rate expectations on Monday and abandoned wagers on steep U.S. hikes next week, reckoning the biggest American bank failure since the financial crisis will make policymakers think twice.
On Sunday, the U.S. administration took emergency steps to shore up banking confidence, guaranteeing deposits after withdrawals overwhelmed Silicon Valley Bank and closing under-pressure lender Signature Bank in New York. The Federal Reserve also set up a new facility to give banks access to emergency funds.
U.S. stocks were mixed, and bond markets repriced rate expectations on the thinking that the Fed can only be reluctant to hike next week while the mood is febrile and delicate.
U.S. interest rate futures surged and a hard-running rally in short-term bonds extended, putting two-year Treasuries on course for their best three-day gain since Black Monday in 1987.
Bank stress and the resultant shakeout of loan books mean higher borrowing costs, said Akira Takei, fixed income portfolio manager at Asset Management One in Tokyo, with the resulting pressure in the real economy making further hikes difficult.
"If (U.S. Fed Chair Jerome) Powell lifts interest rates next week, he will jeopardise this situation," he added. "If they don't prioritise financial stability, it's going to (breed) financial instability and recession."
A late-Sunday note from Goldman Sachs, in which the bank's analysts said the banking stress meant they no longer forecast the Fed to hike rates next week, gave the rates rally an extra leg in the Asia session.
U.S. two-year yields briefly fell below 4 per cent for the first time since last October and were last down 54.7 basis points (bps) at 4.04 per cent. The two-year note's yield was on track for the biggest one-day drop since October 1987 in the wake of that fateful "Black Monday" stock market crash.
At 4.04 per cent, the two-year yield is also below the bottom end of the Fed funds rate window at 4.5 per cent - a sign markets see rates' peak is near. The latest futures pricing implies a 44 per cent chance the Fed stands pat next week and a 57 per cent probability of a 25 bp hike - a huge shift from last week when markets braced for a 50 bp hike.
"I think people are linking Silicon Valley Bank's problems with the rate hikes we've already had," said ING economist Rob Carnell.
"If rates going up caused this, the Fed is going to be mindful of that in future," he said. "It's not going to want to go clattering in with another 50 (bp hike) and see some other financial institution getting hosed."
TERMINAL SLIDE
Monday's early moves also sharply pulled forward and pushed down market expectations for where rates peak. From about 5.7 per cent on Wednesday, implied pricing for the peak in U.S. rates fell to 4.7 per cent on Monday and year-end expectations - above 5.5 per cent last week - tumbled to about 3.9 per cent, a drop of about 160 bps in days.
There were also rallies in Australian interest-rate futures and European futures, which rarely move much in Asia, with traders reckoning global policymakers turn cautious.
The size of the shifts drew warnings from analysts who said they could unwind quickly, especially if U.S. inflation data is hot next week. Long-dated bonds were also left behind, with inflation being a greater risk if hikes were to slow or stop.
"The market, particularly in the Asia time zone is still digesting the news about the fall of the SVB," said Jack Chambers, senior rates strategist at ANZ Bank in Sydney.
"If anything, support for deposit holders supports the idea that the Fed could keep tightening policy," he said, if the measures were able to ring-fence problems to a few banks.
Still, a new Fed bank funding program aimed at addressing some of Silicon Valley Bank's apparent problems with losses in its bond portfolio is expected to further help with stability for banks and bonds.
Banks will now be able to borrow at the Fed against collateral such as Treasuries at par, rather than market value - greatly reducing any need for banks to liquidate bonds to meet unexpected withdrawals.