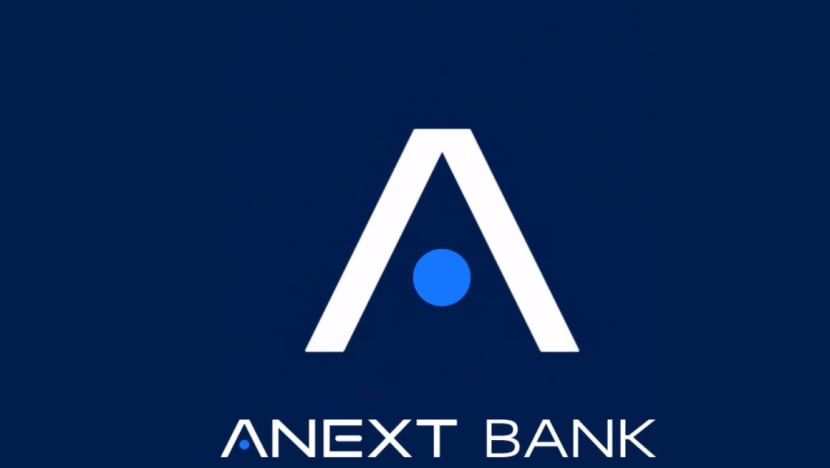 SINGAPORE: ANEXT Bank, which will focus on providing financial services for small- and medium-size enterprises (SMEs), launched in Singapore on Monday (Jun 6), becoming the second digital wholesale bank to come online over the past few days.
The wholly owned subsidiary of Chinese financial technology giant Ant Group, which was first awarded a licence in end-2020, said it received approval from the Monetary Authority of Singapore (MAS) to commence business on Jun 2.
It added that its focus will be on serving local and regional micro and SMEs, in particular "those engaging in cross-border operations for growth and global expansion".
Four digital bank licences were issued nearly two years ago by the MAS, in a move to liberalise the financial industry. 
Apart from Ant Group's ANEXT Bank, the other digital wholesale bank license went to a consortium made up by China's Greenland Financial and Linklogis Hong Kong, which launched the Green Link Digital Bank last Friday.
Meanwhile, a Grab-Singtel consortium and technology firm Sea each bagged a digital full bank licence, which permits them to also serve retail customers.
In general, digital banks offer services that one can expect from conventional banks, such as accepting deposits, loans, facilitating payments and loans, except that these will be performed online as digital banks do not have physical branches.
ANEXT Bank's chief executive officer Toh Su Mei said financial services have to evolve alongside business models that are changing to become digital-first or adopting a hybrid model.
It will provide SMEs with financial services that are "simpler, safer", she added, citing the ability to leverage on Ant Group's "deep bench of technologies and know-how".
"I think the key is that we are unlearning what we have learned," Ms Toh told reporters at a question-and-answer session held after the soft launch ceremony. She stressed that the new digital bank will come up with "innovative products" aimed at cracking the needs of SMEs, which have been underserved.
For now, it is starting with a dual-currency deposit account, which comes with features such as remote onboarding and three-factor authentication verification for security.
This account, called the ANEXT Business account, will be made available to the general SME community from the third quarter. Those interested can register their interest on the bank's website from Monday.
Asked about interest rates, Ms Toh said the new entrant is "not here to compete and definitely not here to try to create a price war". In view of the rising interest rate environment, the rates that it will be quoting "will be of market rates", she added. 
Also on Monday, it signed a two-year memorandum of understanding with Proxtera – a business-to-business marketplace network that was launched in 2020 with support from MAS and the Infocomm Media Development Authority.
Under the MOU, both firms will "jointly create and establish an open framework" for participating financial institutions in providing financing and risk mitigation support in global trades.
ANEXT Bank will adopt an "open and collaborative" approach, which includes teaming up with incumbent banks and other players within the financial sector. It is also not ruling out internal collaborations within Ant Group.
"We will be evaluating those partnerships in accordance (with) giving customers a good value proposition," Ms Toh said.
HIGH REGULATORY EXPECTATIONS FROM MAS
MAS chief financial technology officer Sopnendu Mohanty said Singapore has hit yet another milestone in its digital bank journey, adding that "continuous innovation and new capabilities" from these new players will "add more engines of growth to Singapore's financial sector".
Speaking at the soft launch, Mr Mohanty also said digital bank licencees such as ANEXT Bank will have to meet "very high" regulatory expectations, ranging from use of data, cybersecurity to consumer protection.
"We expect every bank to demonstrate high integrity, strong sense of consumer protection, strong focus on AML (anti-money laundering), KYC (know your customer), sanction checks - these are non-negotiable expectation from MAS."
The regulator is also hoping for local talent to be trained. "We expect you to hire a lot of local people here, train them a lot and make them a great digital banker," he said.
When asked, ANEXT Bank declined to reveal its current staff strength and would only say that it "will look at expanding the team" as it expands its product suite and overall business.
At the moment, about three-quarter of the digital bank's team is based in Singapore, with the remaining based in China.