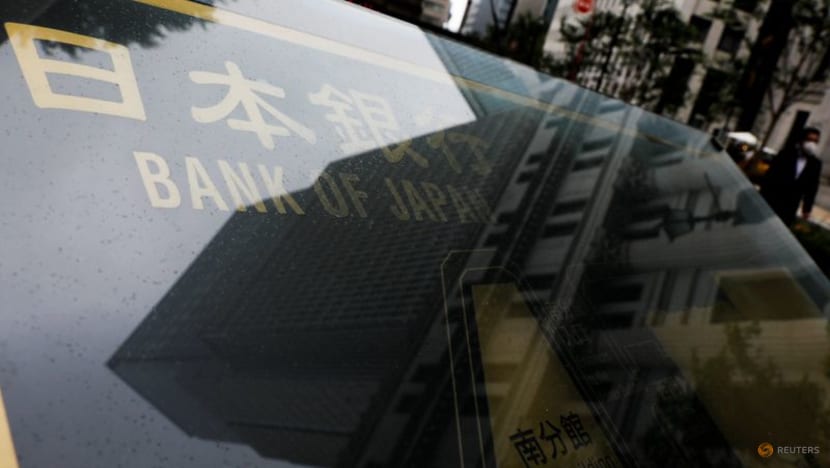 TOKYO: The Bank of Japan (BOJ) maintained its massive stimulus on Friday (Mar 18) and warned of "very high uncertainty" over the economic fallout from the Ukraine crisis, signalling its resolve to keep monetary policy ultra-loose for the time being.
As widely expected, the central bank kept unchanged its short-term interest rate target at -0.1 per cent and a pledge to guide the 10-year government bond yield around 0 per cent. The decision was made by a 8-1 vote.
"Japan's economy is picking up as a trend", though the central bank must be vigilant to the fallout from the war in Ukraine, which is destabilising markets and sharply pushing up raw material costs, the BOJ said in a statement.
Japan's core consumer prices rose 0.6 per cent in February from a year earlier, data showed on Friday, below the BOJ's target but marking the fastest pace in two years in a sign of growing inflationary pressure from higher energy costs.
The BOJ's dovish tone would be in stark contrast with the US Federal Reserve, which raised interest rates on Wednesday for the first time since 2018 and laid out plans for aggressive tightening to combat surging inflation.
In a sign of the pain rising fuel costs is already inflicting on households, consumer inflation data showed energy and electricity bills both shooting up by about 20 per cent in February from year-before levels, the fastest pace since 1981.
The BOJ will conduct a more thorough economic assessment at a subsequent policy meeting on Apr 27 to Apr 28, when it conducts a quarterly review of its growth and inflation estimates.