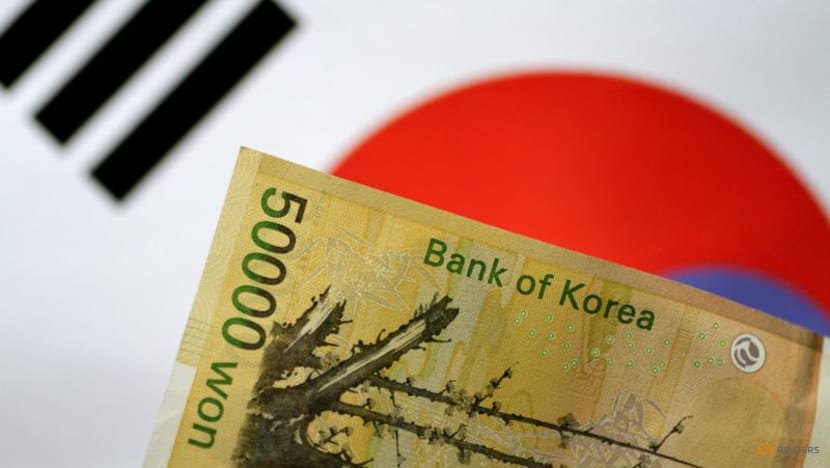 SEOUL : South Korea's central bank raised its policy interest rate by 25 basis points on Friday, making a widely expected move that many economists also predicted would mark the end of a tightening cycle that began in 2021.
The Bank of Korea said its seven-member monetary policy board had decided to raise its policy interest rate to 3.50 per cent, the highest since late 2008. It did not elaborate on the decision.
Financial markets showed a muted reaction ahead of the central bank governor's news conference. Three-year treasury bond futures stood 8 ticks above the previous close and the won was 0.75 per cent firmer against the dollar.
The rise matched a prediction by 36 out of 40 economists in a Reuters poll, in which the remaining four had expected the central bank to hold the rate steady at 3.25 per cent.
Friday's decision marked the 10th interest rate rise since the current tightening cycle began in August 2021 and brought the total amount of increase to 300 basis points.
The decision follows Governor Rhee Chang-yong's remarks this month that the central bank's policy stance would continue to focus on stabilising prices. It would also pay attention to achieving a soft landing for the economy, he said.
Annual consumer inflation in South Korea has been falling since hitting a 24-year high of 6.3 per cent in July, but the current rate of around 5 per cent is still more than twice the central bank's target of around 2 per cent over the medium term.
Like its peers globally, the Bank of Korea is faced with growing pressure to adjust its policy stance as domestic consumer and corporate spending fades and global trade slows.
Rhee is due to hold a news conference at 0210 GMT to explain the policy decision.