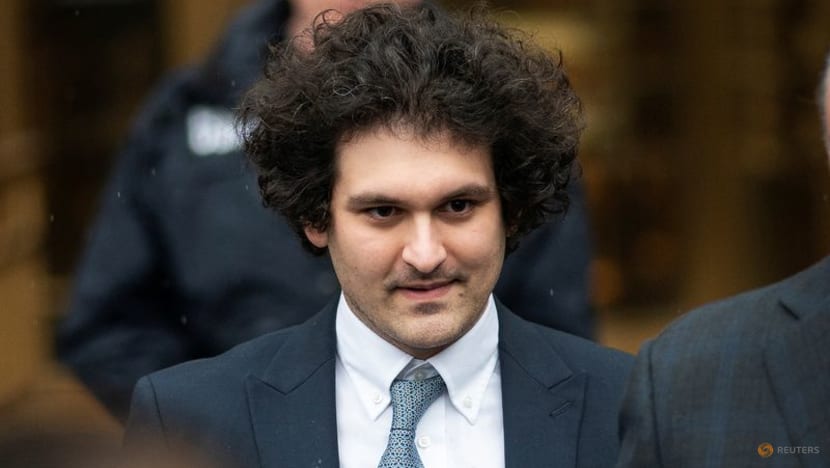 NEW YORK: Sam Bankman-Fried was hit with new criminal charges on Thursday (Feb 23), in an expanded indictment accusing the founder of the now-bankrupt FTX cryptocurrency exchange of conspiring to make more than 300 illegal political donations.
Bankman-Fried now faces 12 criminal charges, including four for fraud and eight for conspiracy, up from eight charges in an earlier indictment, to which he has pleaded not guilty.
The new indictment adds to pressure on the 30-year-old former billionaire, who has already seen two of his former top lieutenants plead guilty. He is also trying to convince a judge he should remain free on bail.
A spokesman for Bankman-Fried declined to comment.
Prosecutors said Bankman-Fried conspired with two other former FTX executives to donate tens of millions of dollars in order to influence lawmakers to pass legislation favourable to the company.
The donations were unlawful because they were made through "straw" donors or with corporate funds, often allowing Bankman-Fried to evade contribution limits, prosecutors said.
While Bankman-Fried was one of the largest donors to Democratic campaigns in the 2022 midterms, the indictment said he "did not want to be known as a left-leaning partisan, or to have his name publicly attached to Republican candidates."
Prosecutors said that Bankman-Fried directed one executive to donate primarily to left-leaning candidates and organizations and the other to Republicans, with many donations funded by his Alameda Research hedge fund and including FTX customer funds.
The indictment said a political consultant working for Bankman-Fried told one of the executives, identified as CC-1, that "you being the center left face of our spending will mean you giving to a lot of woke shit for transactional purposes."
EXPLOITING CUSTOMER TRUST
After founding FTX in 2019, Bankman-Fried rode a boom in the value of Bitcoin and other digital assets to attain an estimated US$26 billion net worth.
The exchange collapsed in November amid a flurry of customer withdrawals over concerns the exchange was commingling assets with Alameda.
Bankman-Fried's new indictment details how he allegedly used stolen FTX customer funds to plug losses at Alameda and fund donations, "exploiting the trust that FTX customers placed in him and his exchange."
The additional charges include conspiracy to commit bank fraud and conspiracy to operate an unlicensed money transmitting business.
Prosecutors said Bankman-Fried told a unnamed California bank that he wanted to open an account for a trading company, when in fact he would use the account to process deposits and withdrawals for FTX customers.
The bank had previously told him it was unwilling to process such transactions, prosecutors said.
Alameda's former chief executive, Caroline Ellison, and a former FTX executive, Gary Wang, pleaded guilty to fraud charges in December and agreed to cooperate with the investigation.